In need of a new activity for your toddler? Try making play­doh at home!
1 c. flour
1/2 c. salt
2 tsp. cream of tartar
1 tbsp. cooking oil
1 c. water
Food coloring (a few drops of your favorite color)
Put all ingredients in a saucepan, and stir it until it's smooth. Cook over medium heat, stirring constantly, until mixture is a doughy lump. Put play­doh on wax paper and let it cool a little bit. Then make it into a ball and keep it in a sealed container. Then, have your little one play with it as they wish.
Recipe from cooks.com.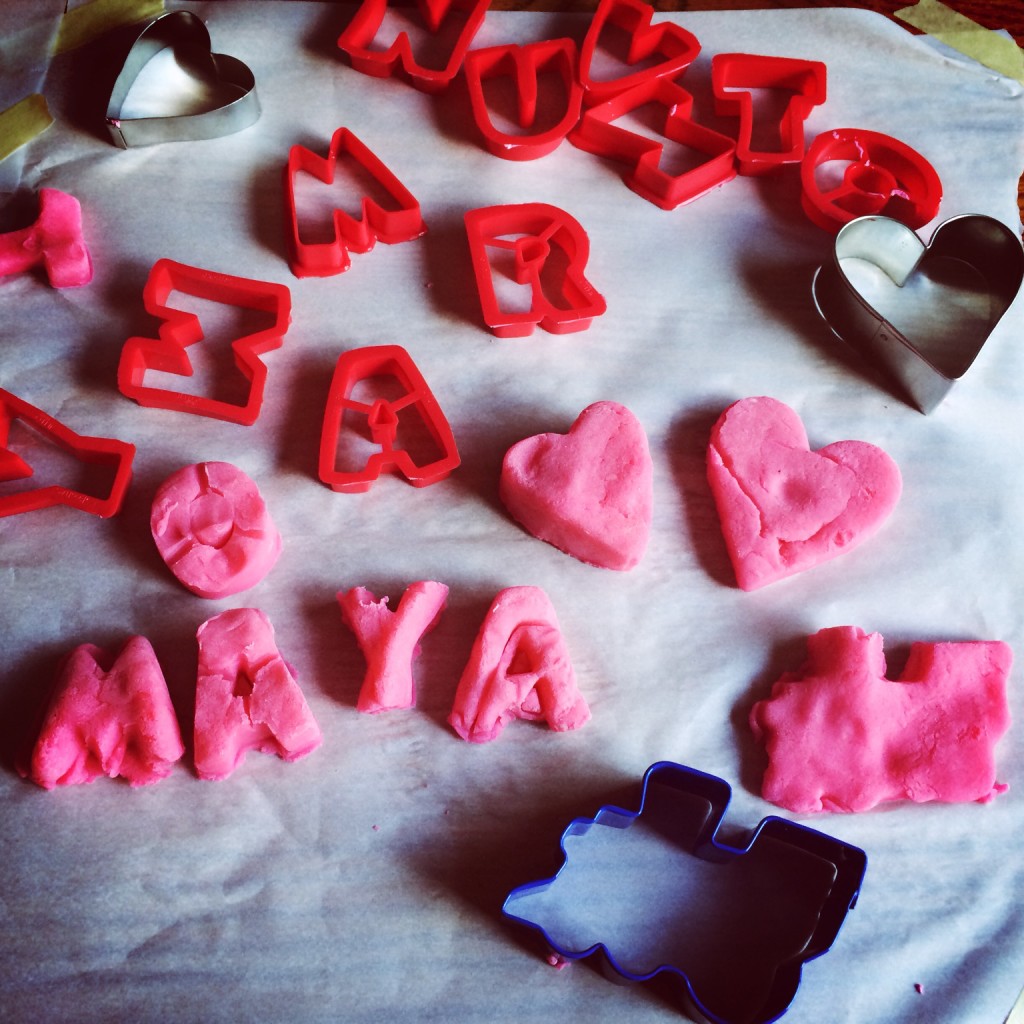 I love that I could make this with ingredients I already had at home, and that it lasts so long!