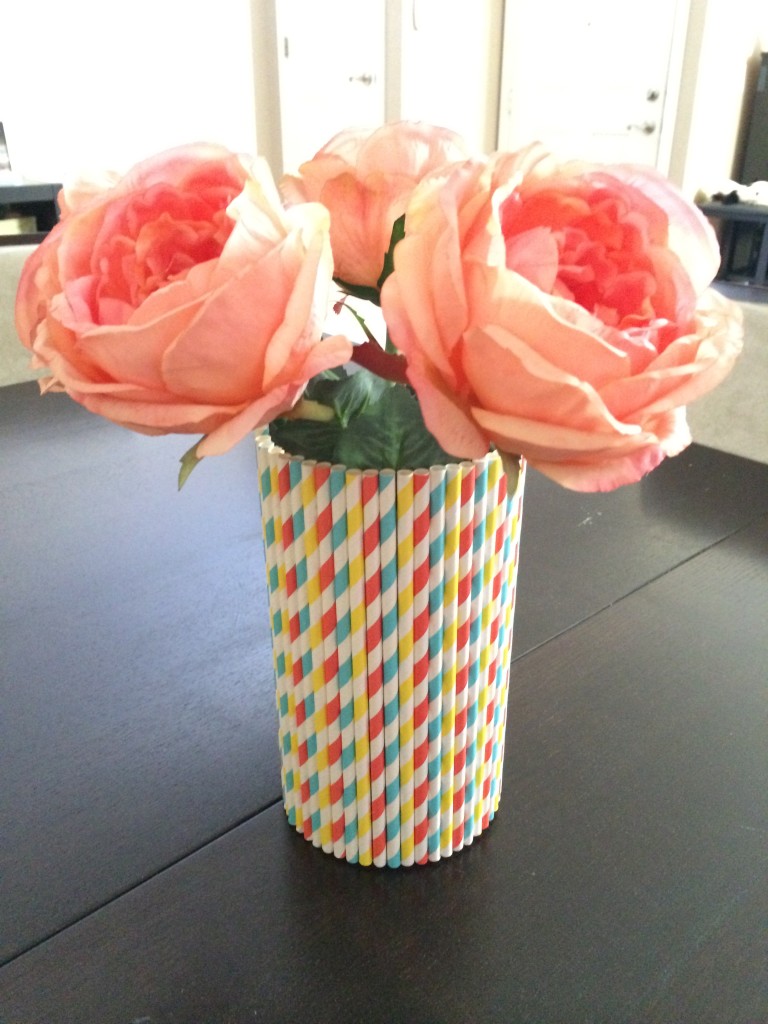 Are you planning a bridal shower, birthday gathering or spring brunch?  This simple DIY vase is the perfect touch to add to any table and the colors and possibilities are endless!
I wanted some new decor for my craft room that's under renovation, and have been obsessed slightly with peach and light blue.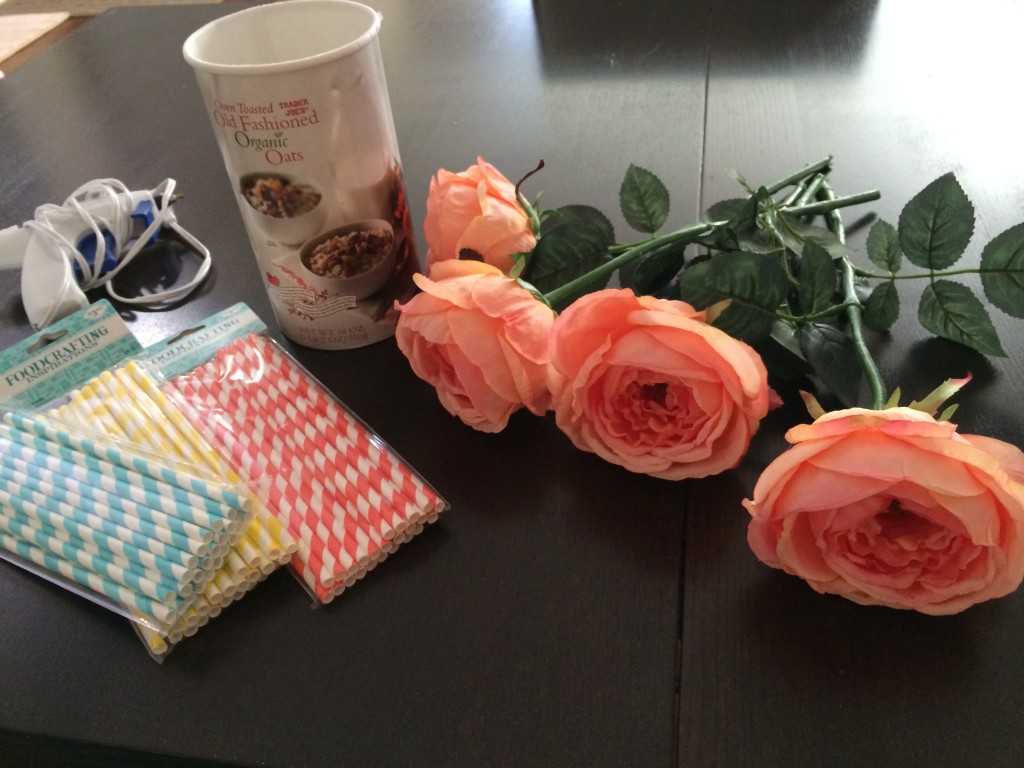 What you'll need:
Colored / patterned straws
Cans (I used an oatmeal container from Trader Joe's)
Hot glue and hot glue gun
Flowers (I got mine at Joann's)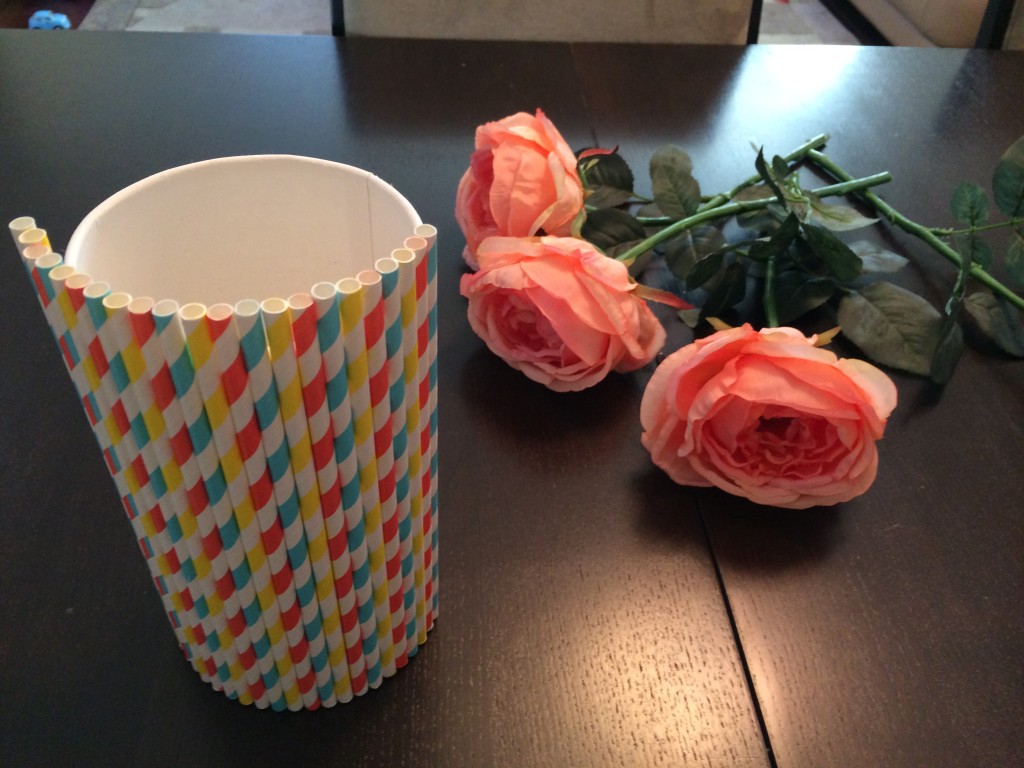 Use your glue gun and place a dot of glue at the top and bottom of the container and work your way around with the order of straws you have chosen.
Once you're done, sit back and admire your simple creation and enjoy the prettiness that these flowers and new vase bring.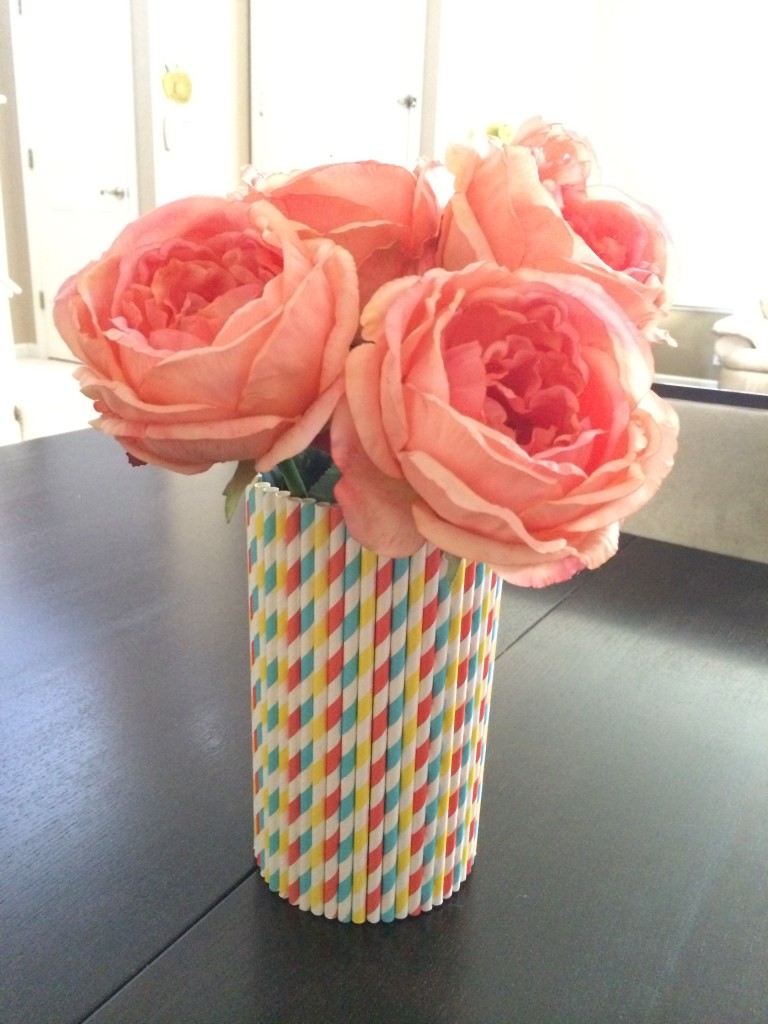 The good news is that these flowers can also be in full bloom year-round!