I was recently sent this photo of a very cute lion creation and knew that I would need to replicate this for my little guy at some point soon, because he is very into calling himself a lion lately.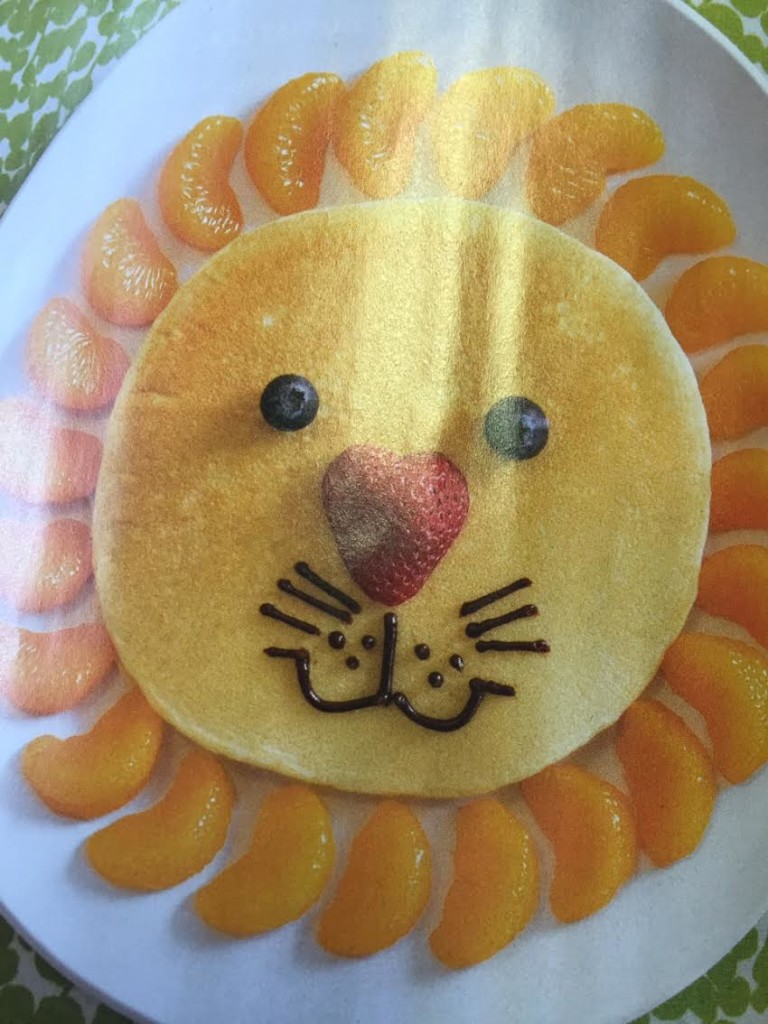 just. too. cute.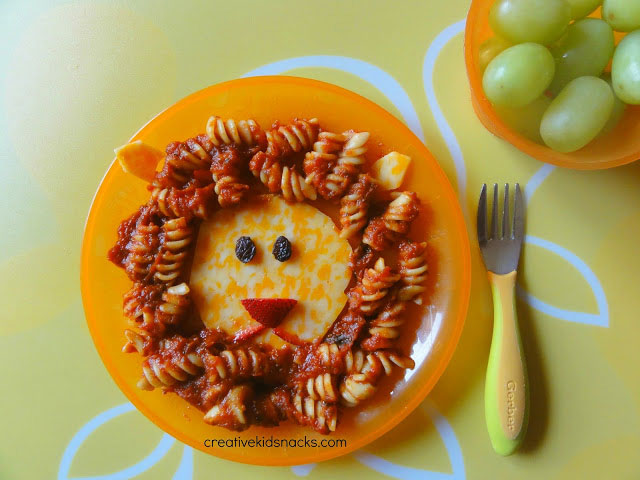 another twist on the lion but using pasta.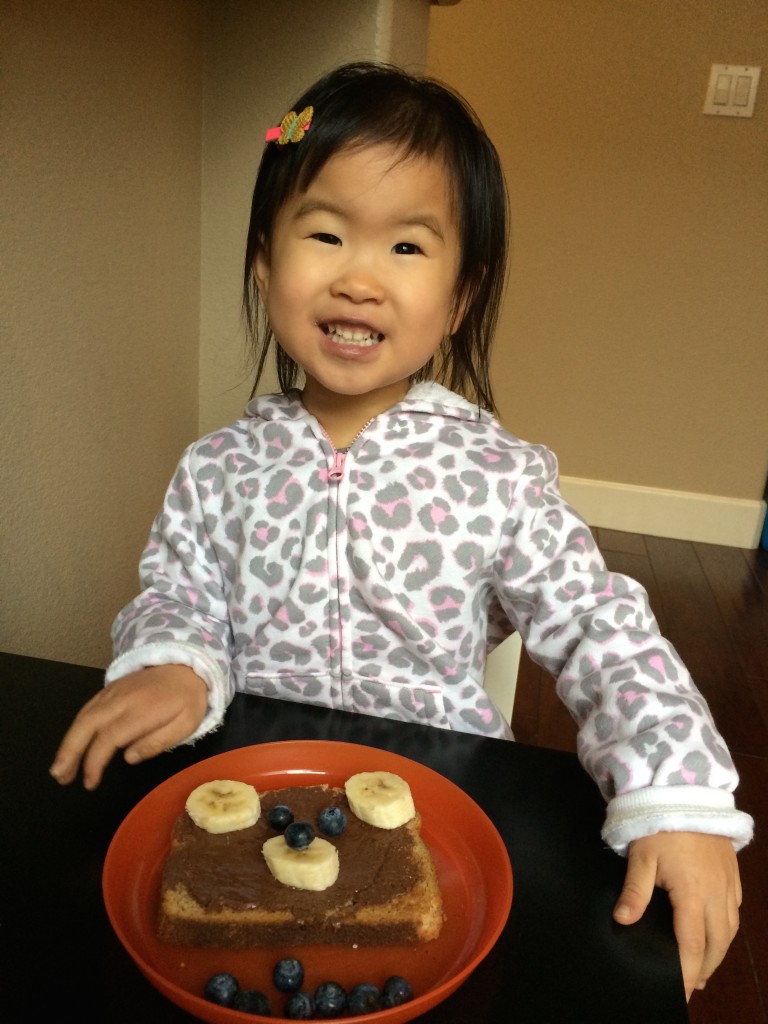 Another fun breakfast idea is to make a teddy bear toast with nutella.  She looks forward to this special treat every time.
Here are some cute ideas i found that are simple enough yet interesting for a toddler.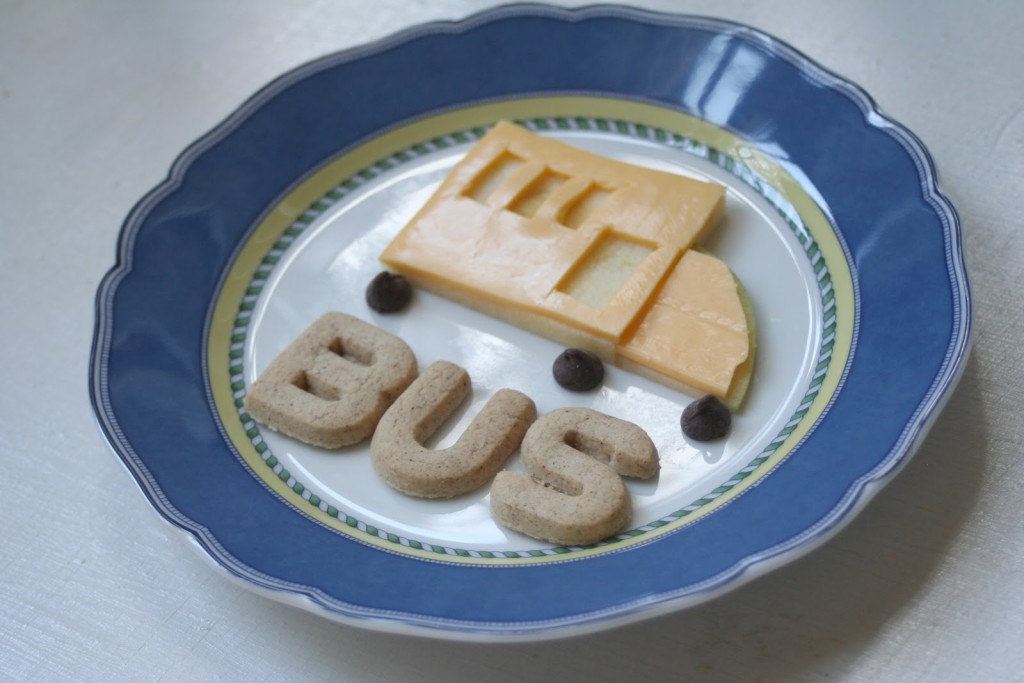 A school bus always gets my kids' attention.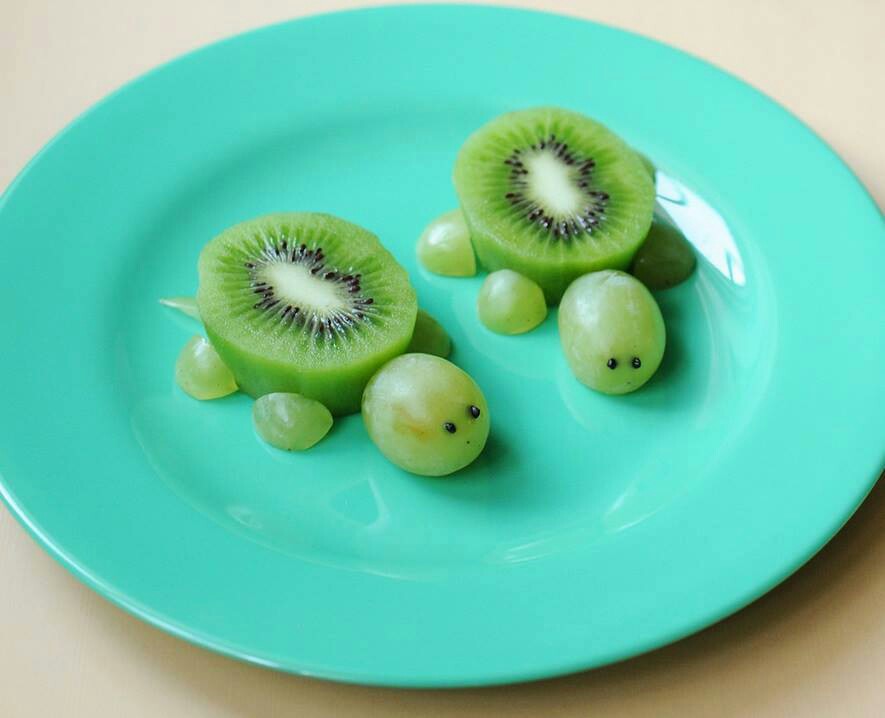 Kiwi and grape turtles! Absolutely adorbs.
I spy three cute chickie eggs.  Love this idea for Easter.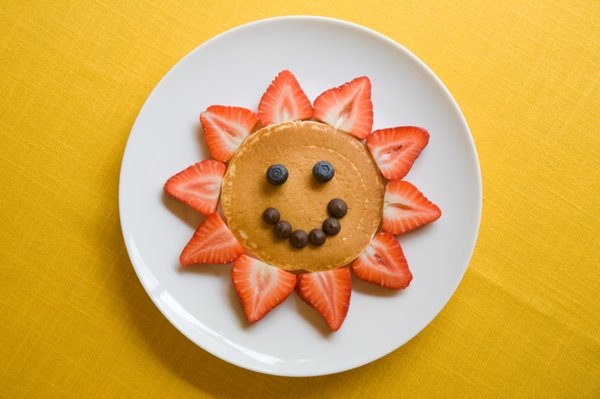 This one might make it into our breakfast rotation tomorrow.  I'm getting hungry!