every holiday, i usually choose a little something to add to my holiday decor.  this year, it is my boo! pillow which i love.
i wanted to get a little creative, so i went to joann's fabrics and bought some fabric with fun fall-ish patterns.
if you're looking for a very simple yet fun piece of fall / halloween decor, you should try this one out!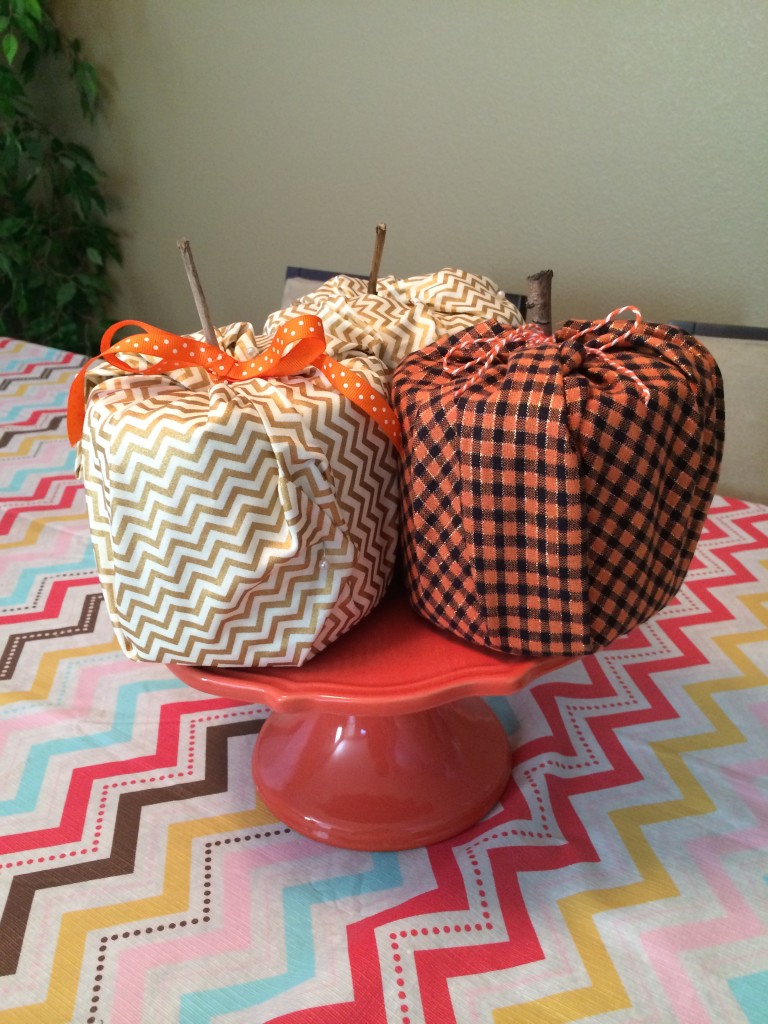 i will need to switch out my summer tablecloth to my more festive fall table runner.
you'll need:
toilet paper rolls
1/4 yard pieces of fabric
sticks and any twine / ribbon / embellishment you fancy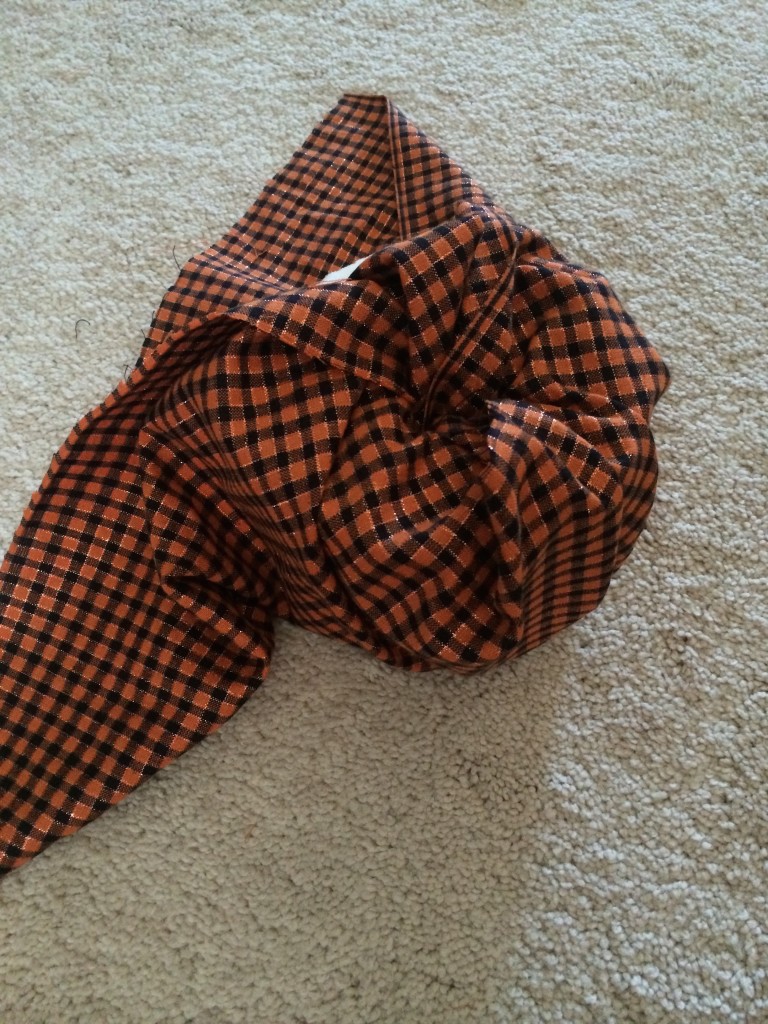 i basically just tucked the fabric into the center of the roll.
almost there…just need some finishing touches.  i had my daughter help pick some sticks from our backyard.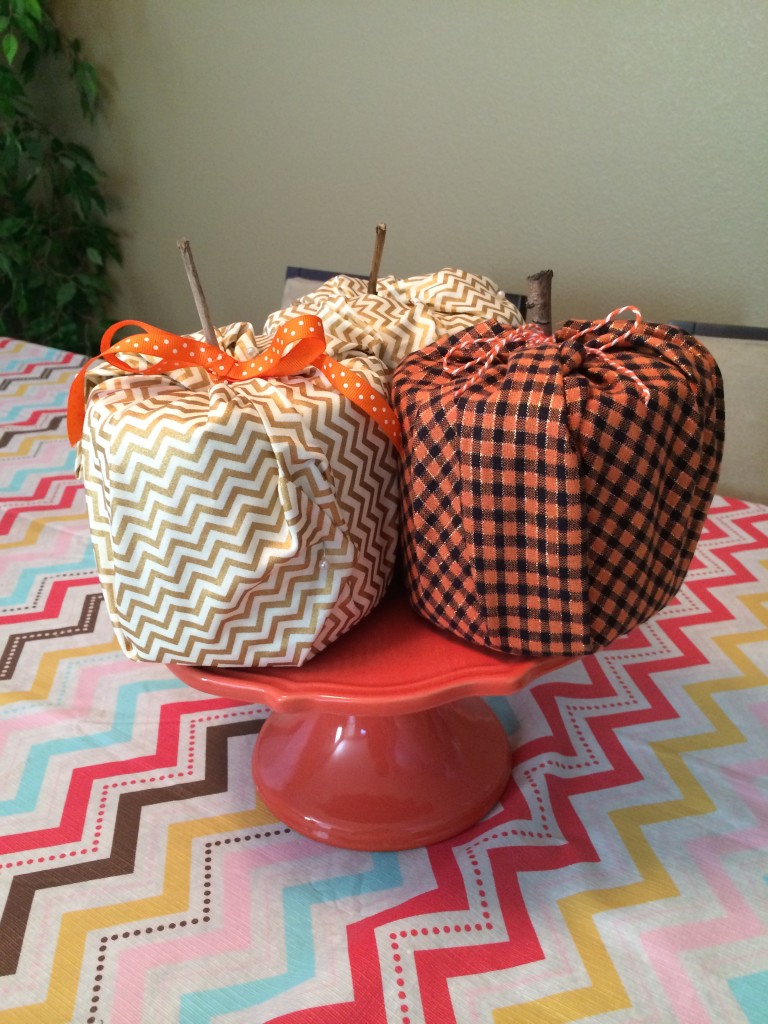 i just used some ribbon and twine i had on hand, but you could play around with all kinds of fun embellishments or just put in a stick and call it a day.
i have some sitting on my dining table as a centerpiece and the rest outside on my front porch with some scarecrows and my new pillow.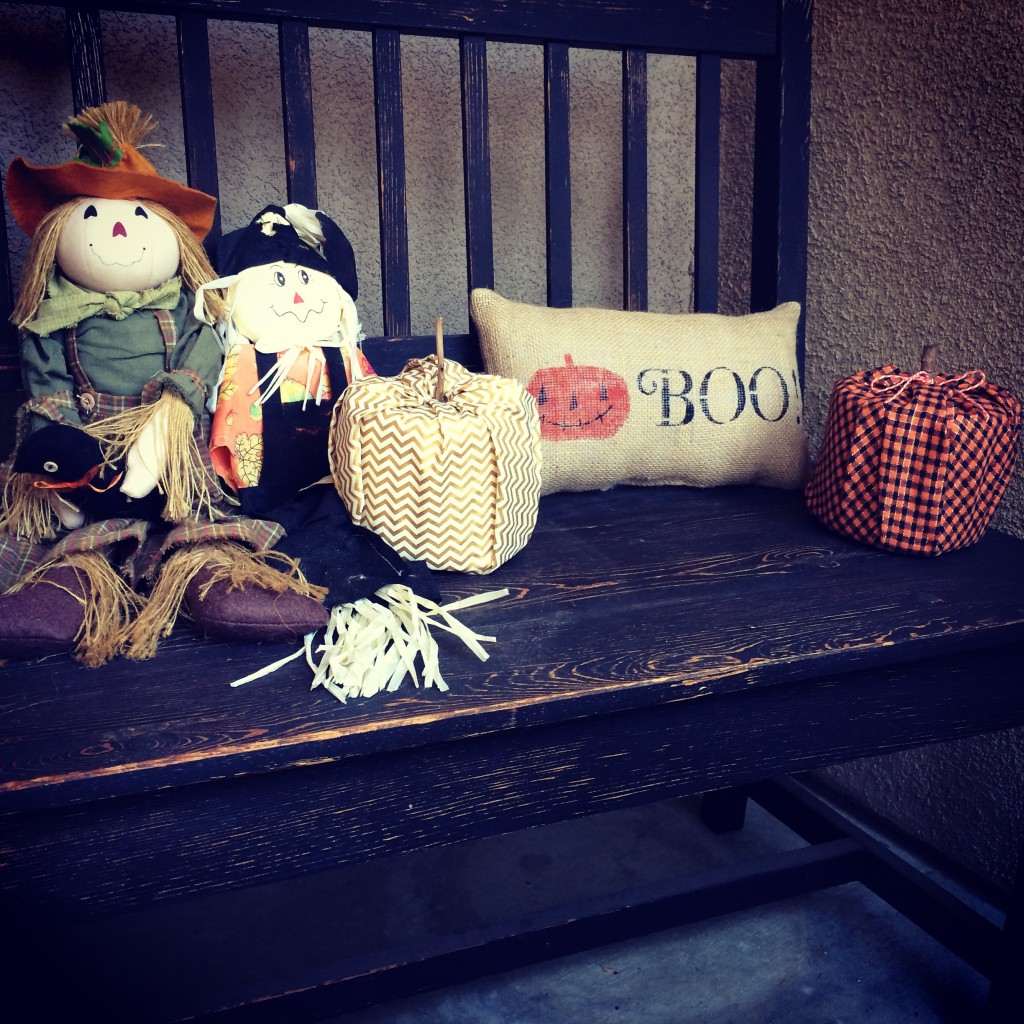 there you have it.  create some cute little pumpkins for your home this fall, they'll be some of the cutest little pumpkins around.
a few years ago, i made these simple candy corn garlands from paint chips.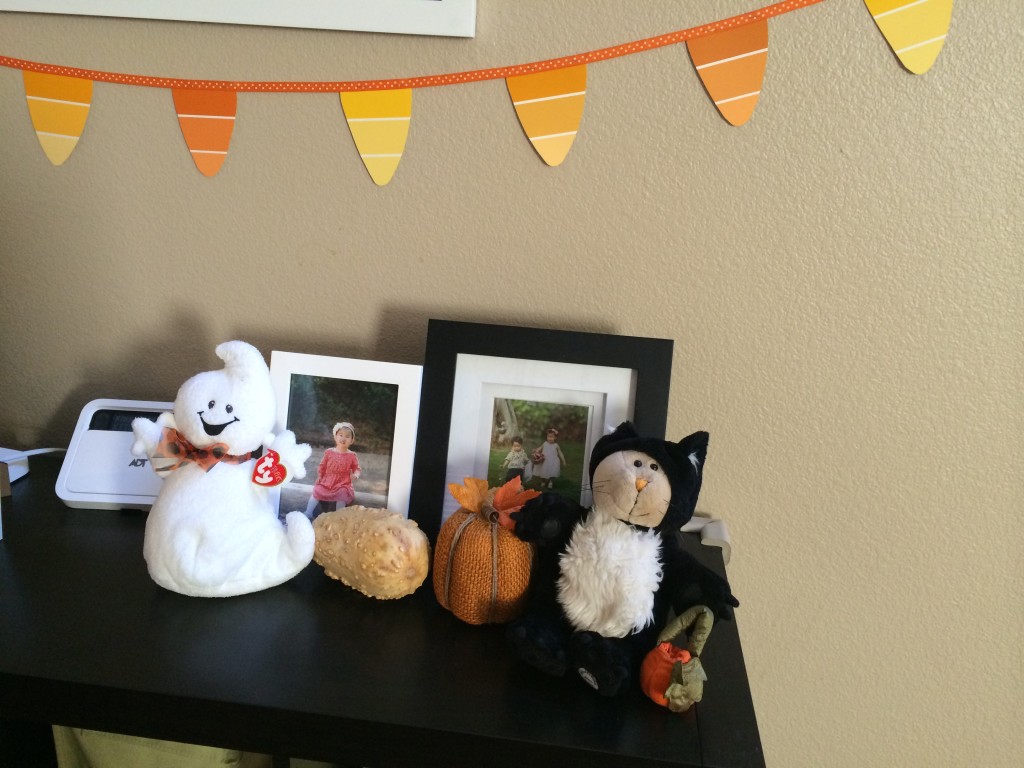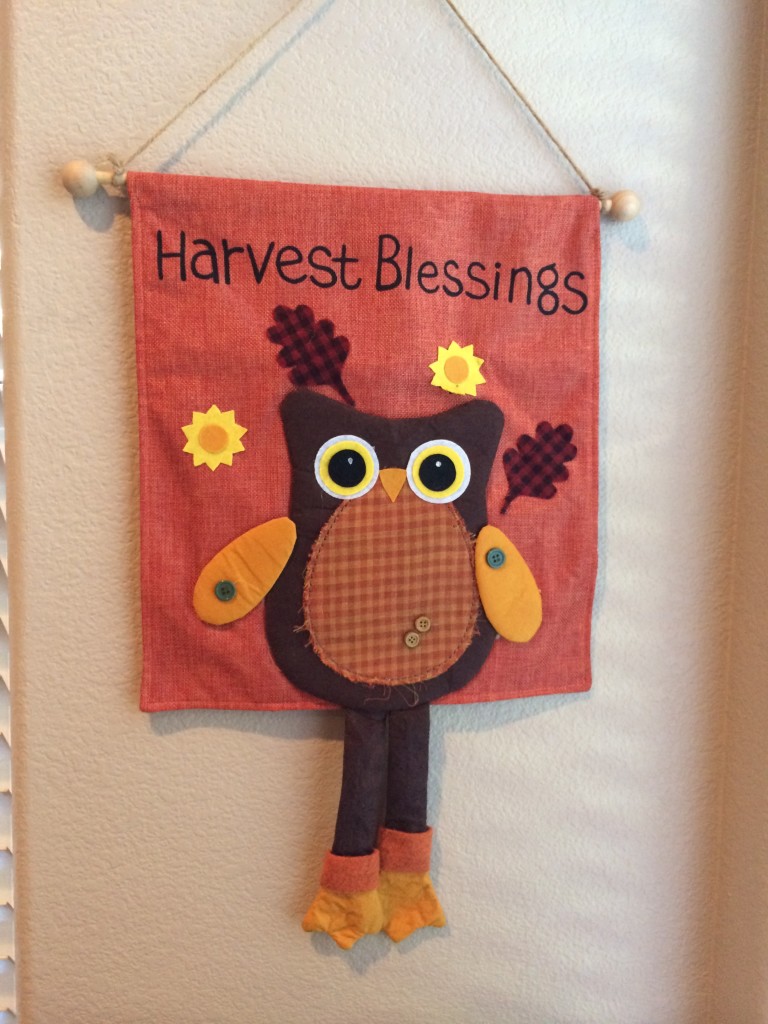 last year's purchased item was this cute little owl.
happy fall ya'll!