homemade gifts are the best.  they allow you to personalize your present just as you'd like and there's nothing else better than knowing someone spent time creating this special gift for you.
this simple picture frame idea was inspired because 1) my kids like puzzles, and 2) my mom aka grammy always tells them "i love you to pieces".
the simple picture frame of her favorite twinsies.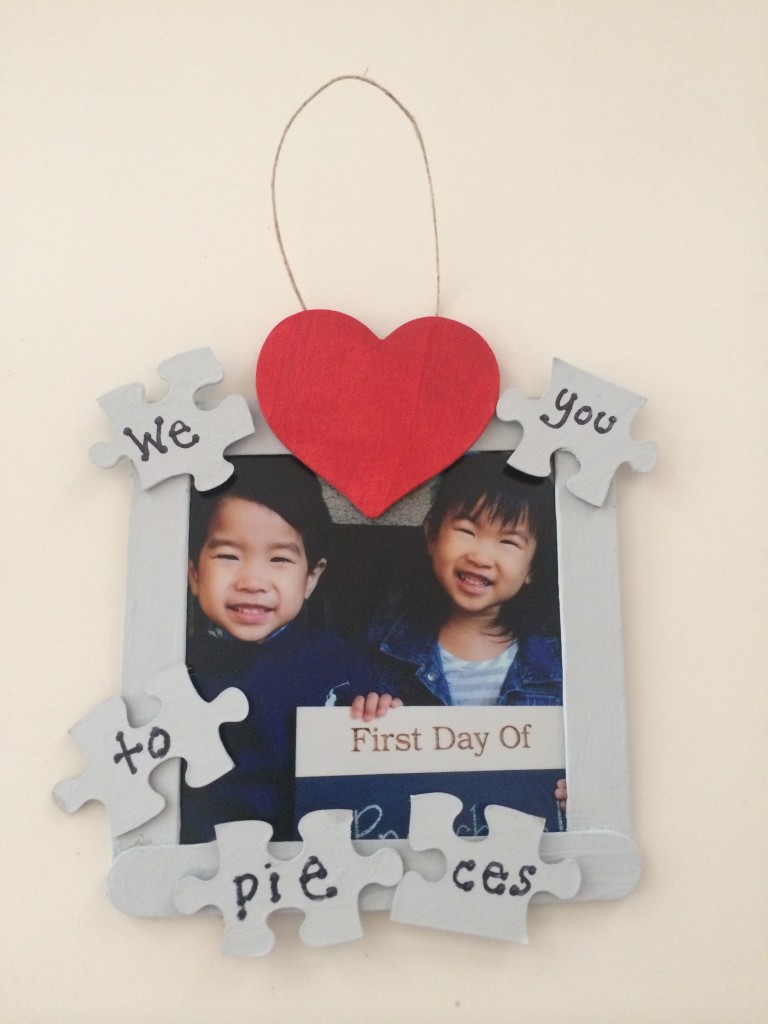 what you'll need:
jumbo craft sticks
puzzle pieces
string or ribbon (i used hemp)
paint
glue
wooden heart (from craft store)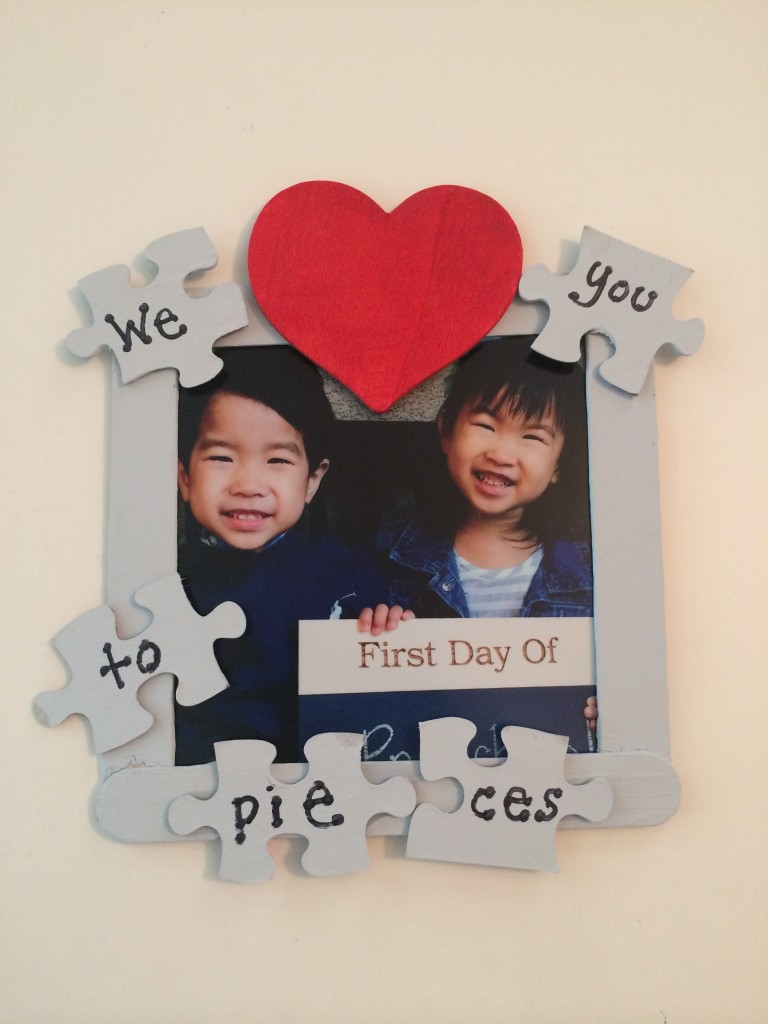 my little guy helped me paint the pieces.  i wrote on the message, glued on the pieces and heart, and then attached the hemp on the back with masking tape.
voila…an easy project for loved ones for birthdays, mother's day, grandparent's day…any special day!