this past july we had a wonderful week with family on the island of oahu.  it was our first time taking the littles and they're still talking about how much they miss beautiful hawaii.
here are some highlights from our trip!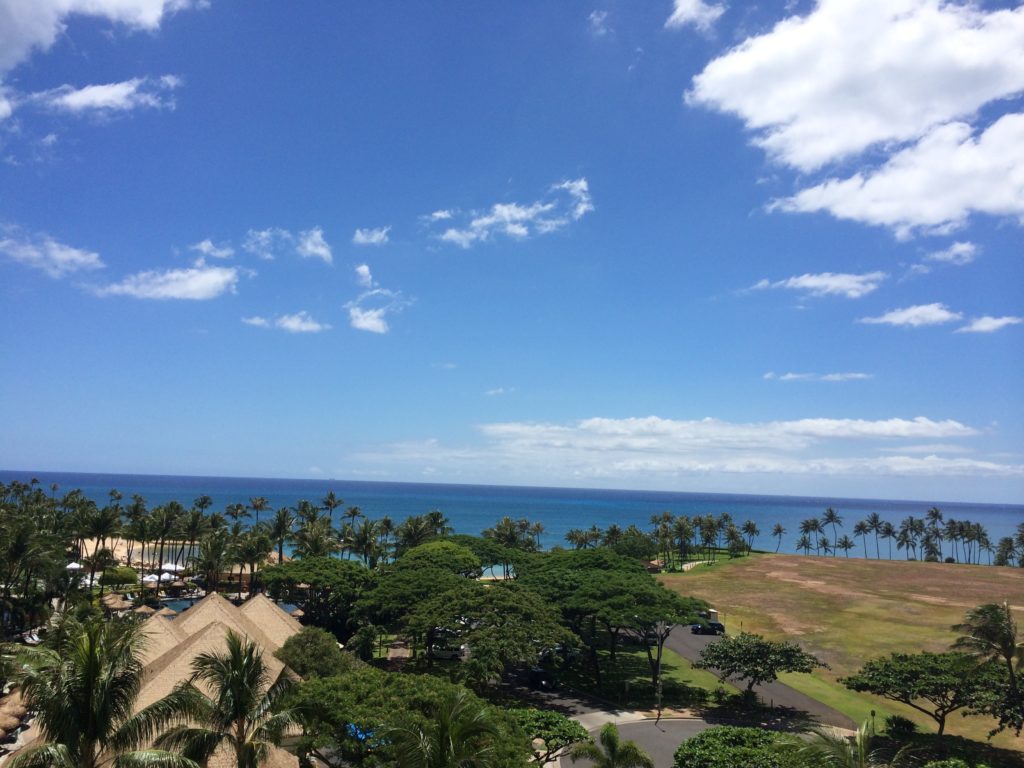 beautiful views.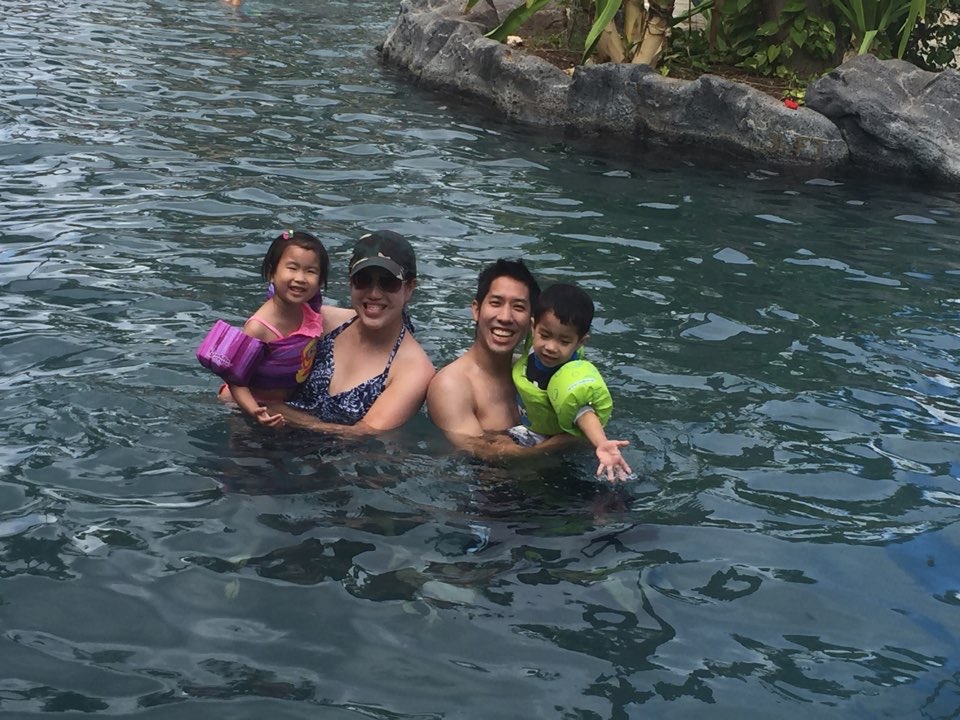 we swam a lot at the hotel.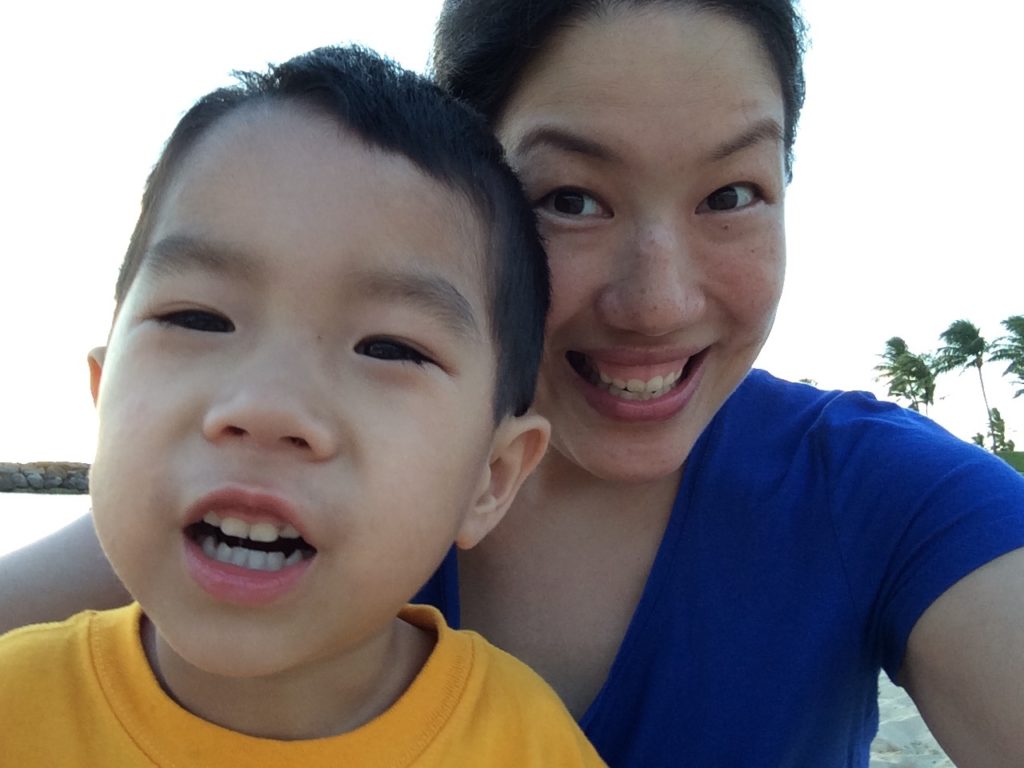 we took walks on the beach and watched the sunset together.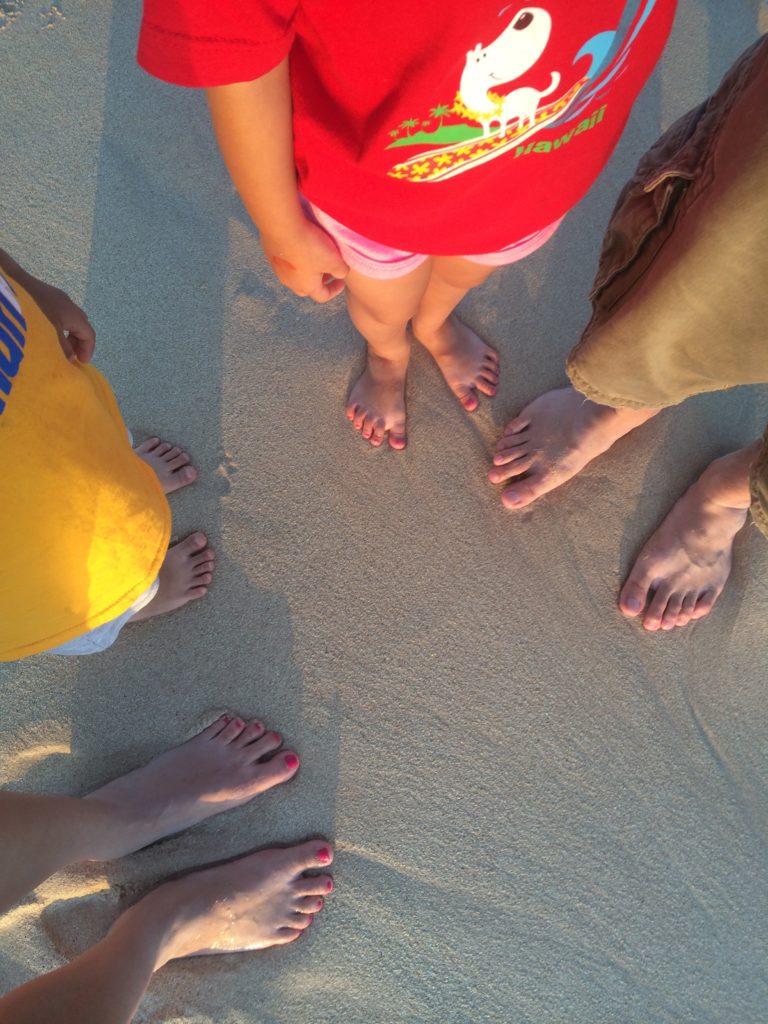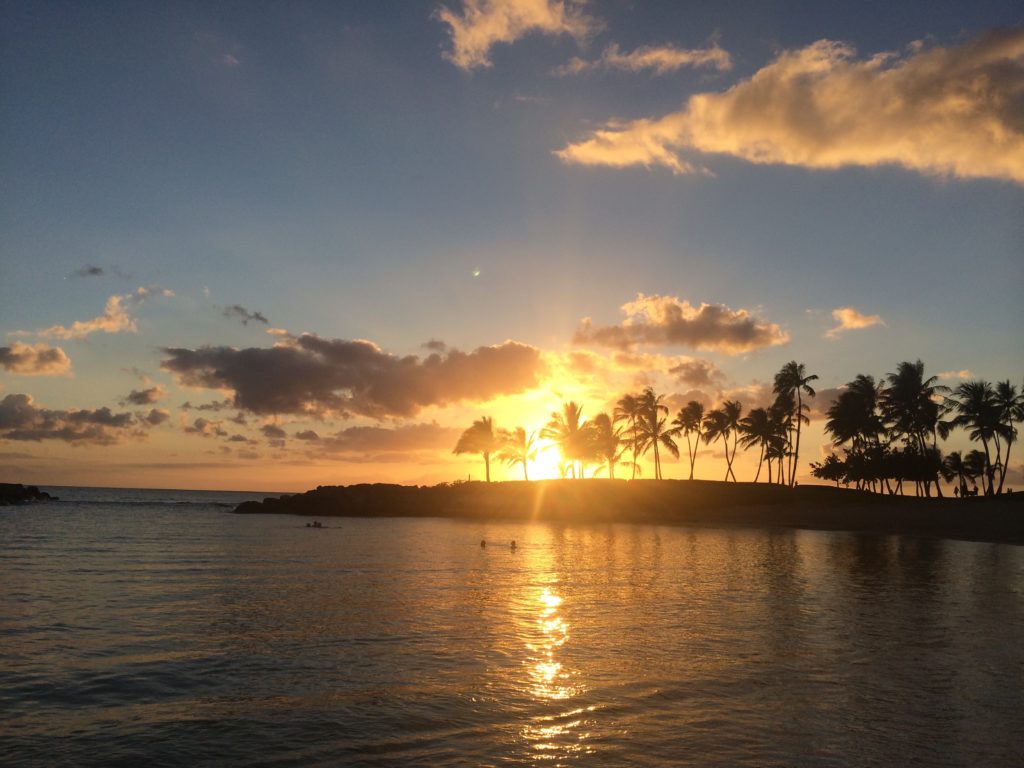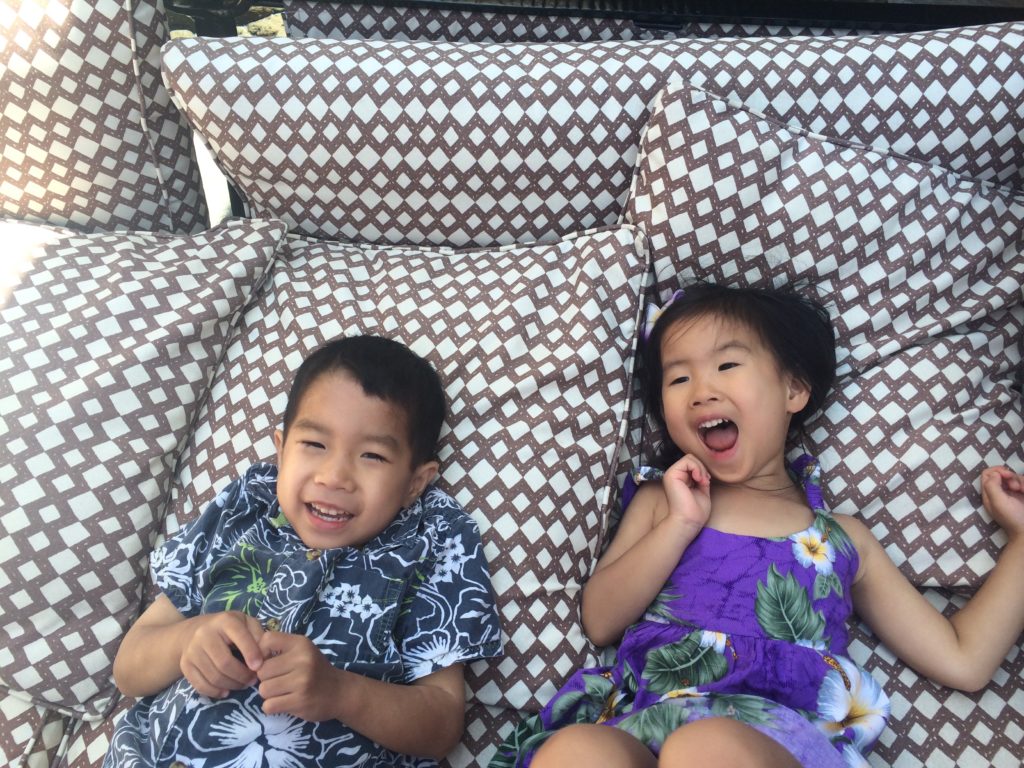 hanging out at the lovely aulani resort.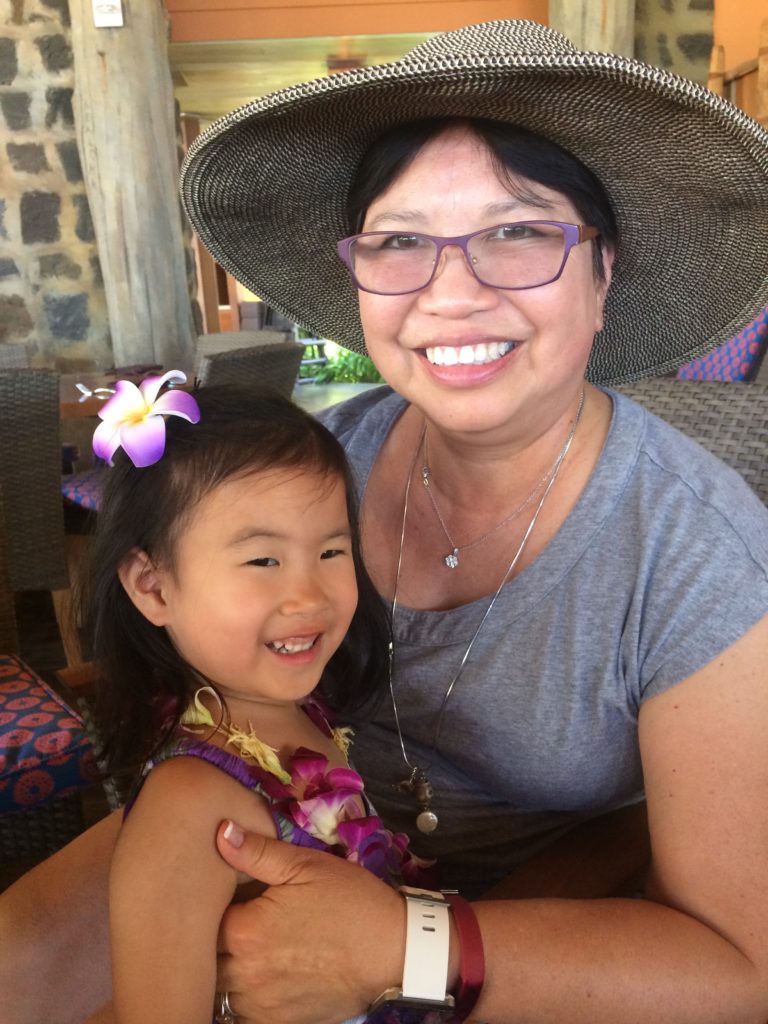 grandma gave maya a beautiful purple flower hairclip, and it happened to match her dress.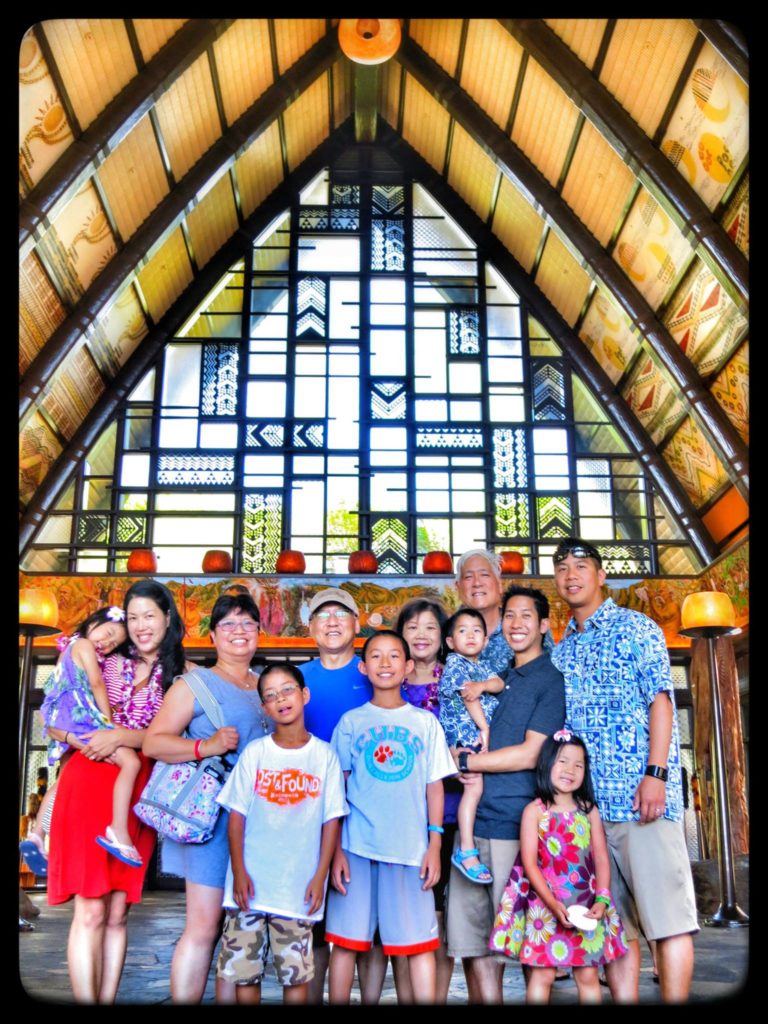 so grateful to grandma and grandpa louie who made it possible for us to vacation here and make such special memories!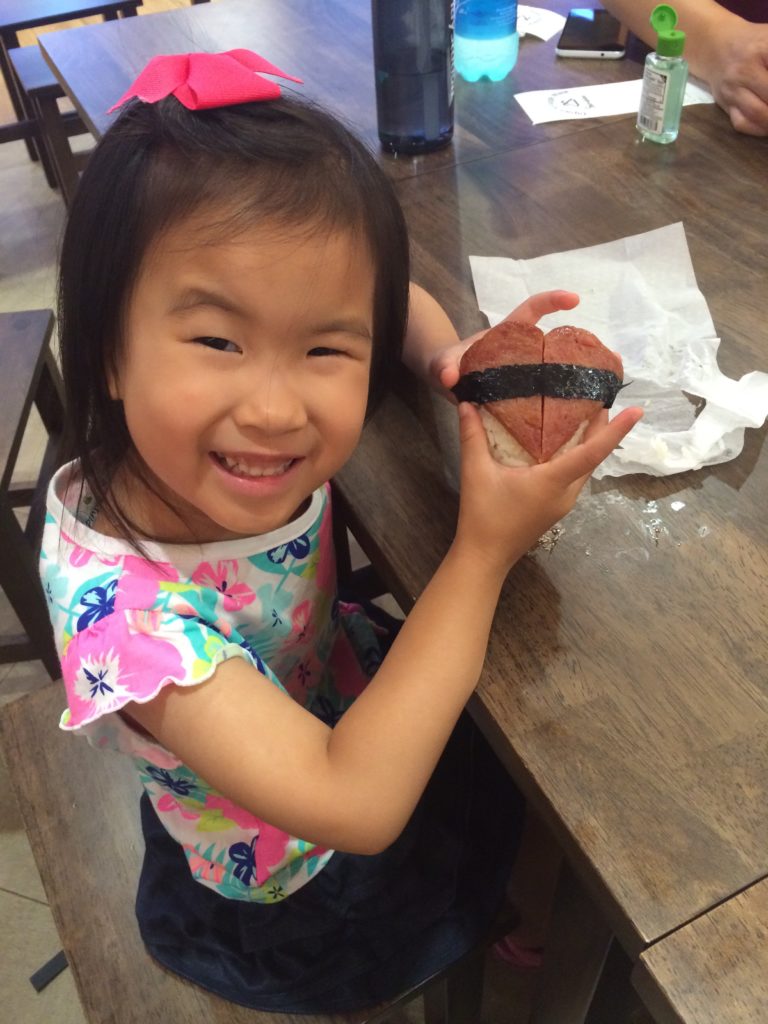 someone hearts spam musubi.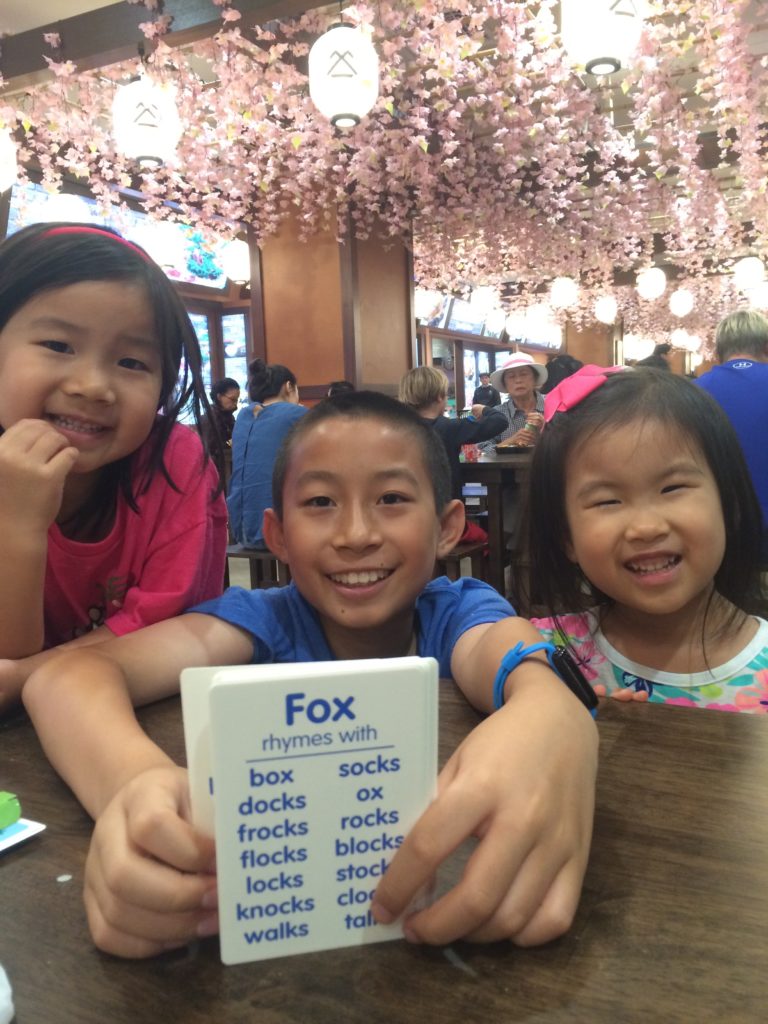 cousins time is the best.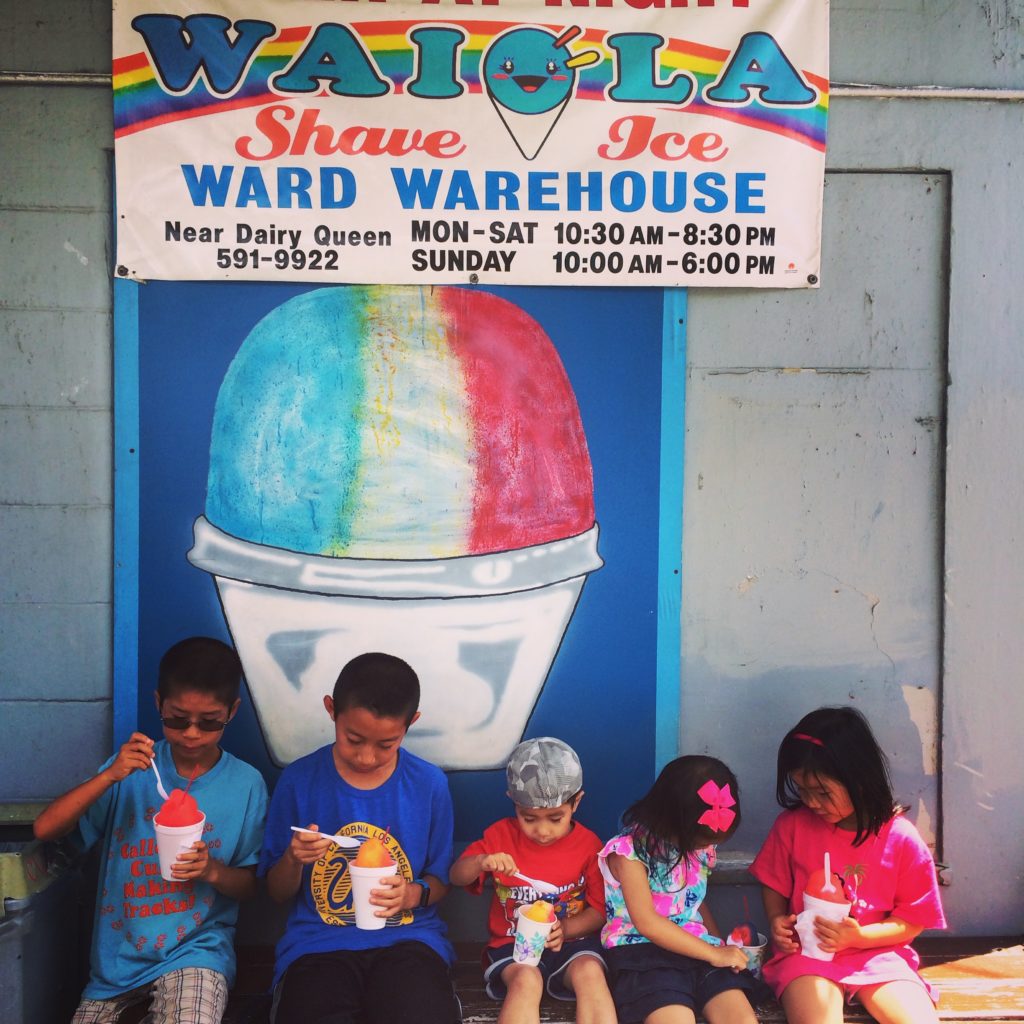 shaved ice treat at waiola's.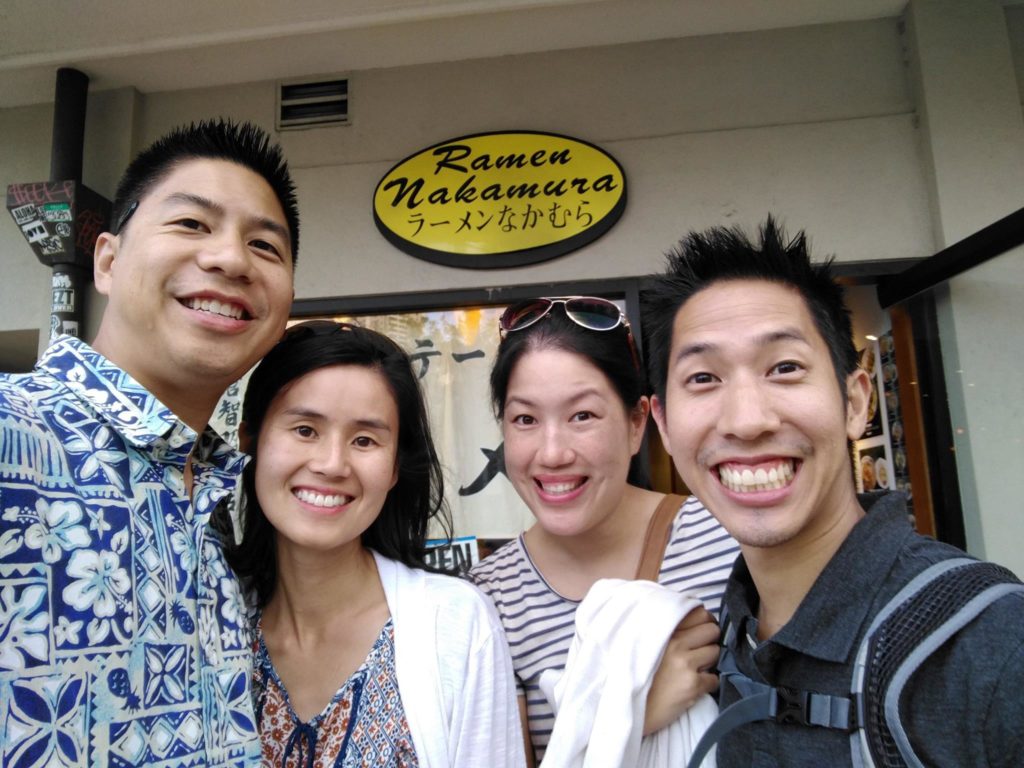 we double dated on an adventurous waikiki food tour with mark and di.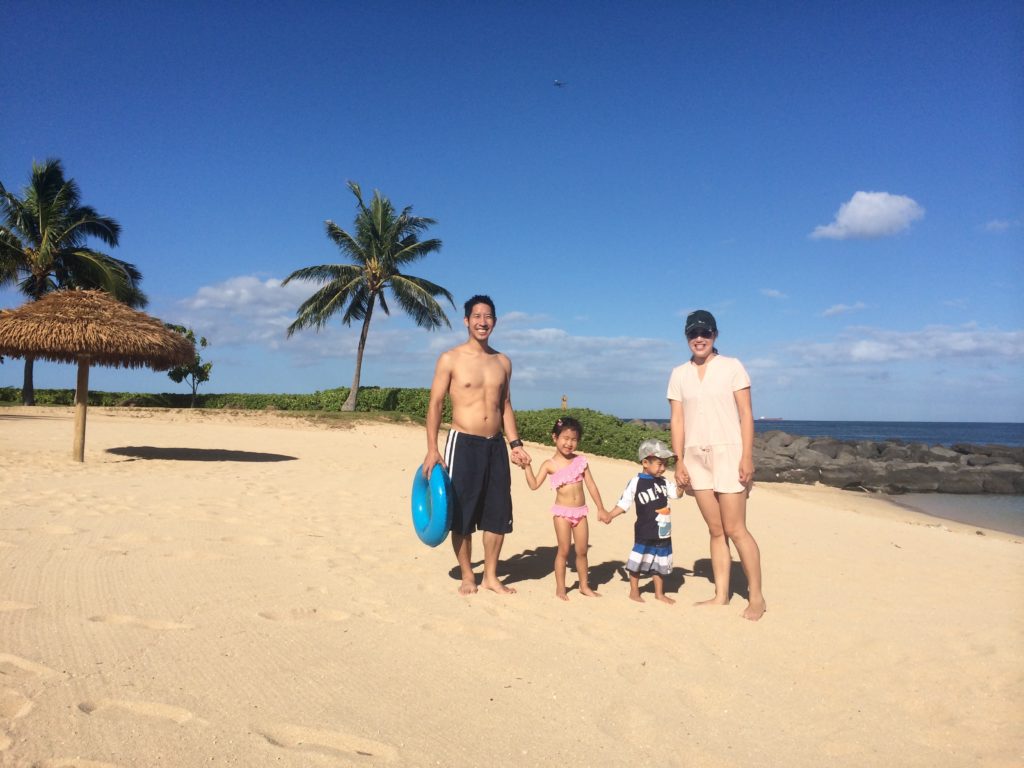 beach time at the lagoon.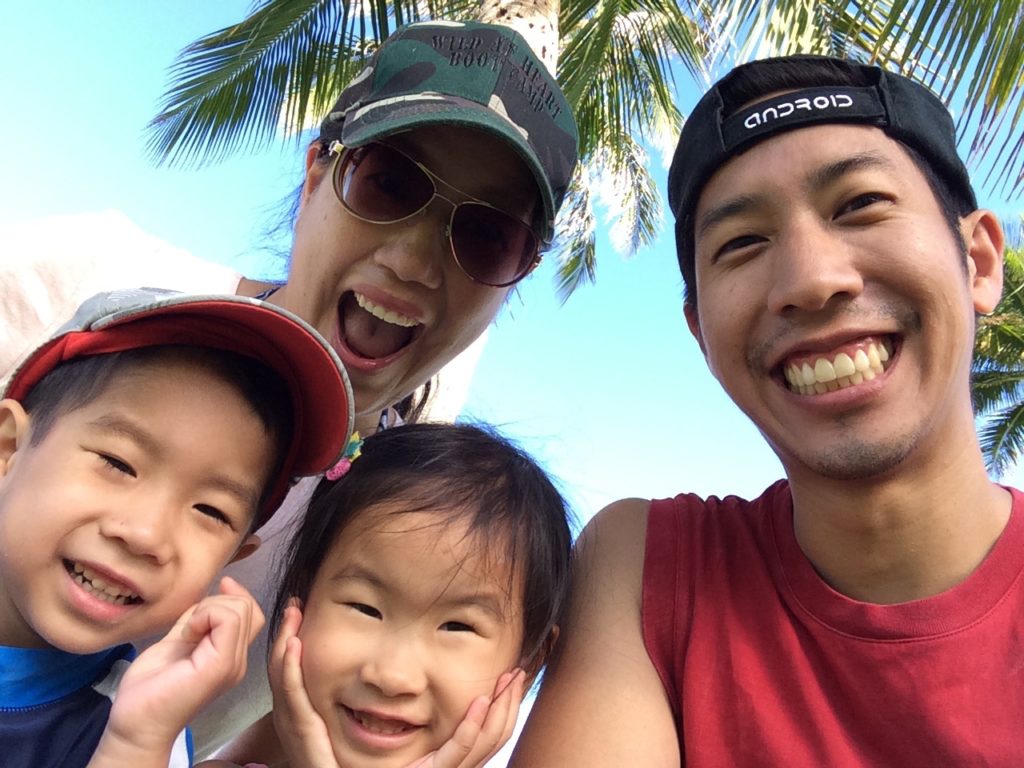 we love oahu!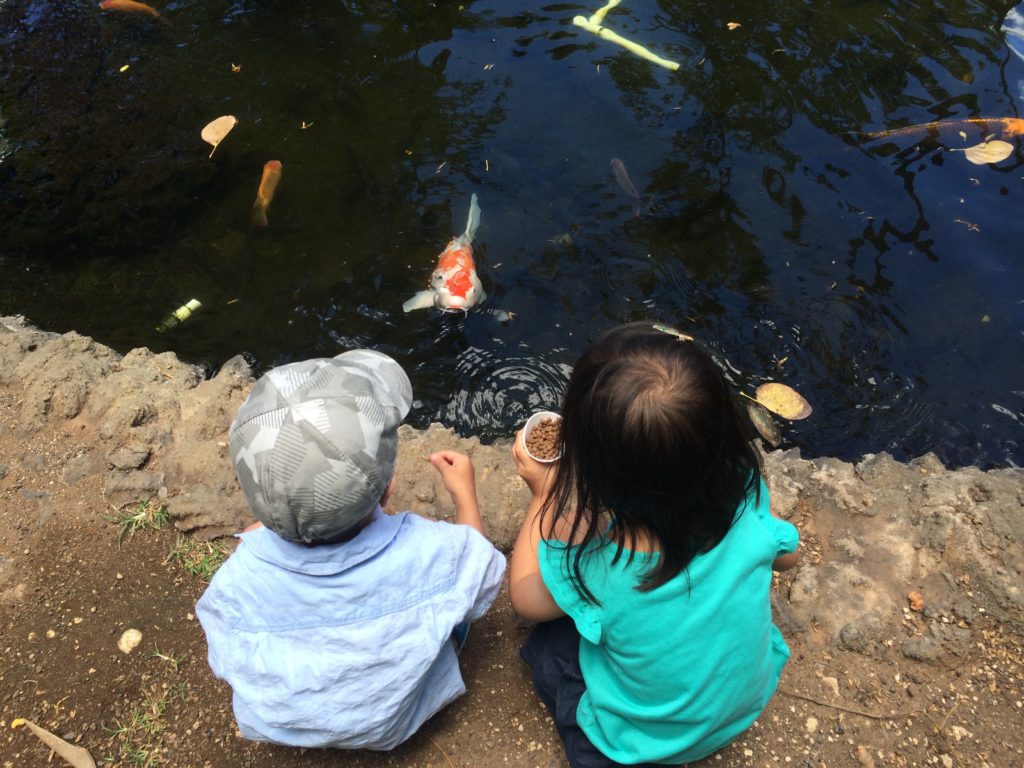 feeding the koi fish at the hotel.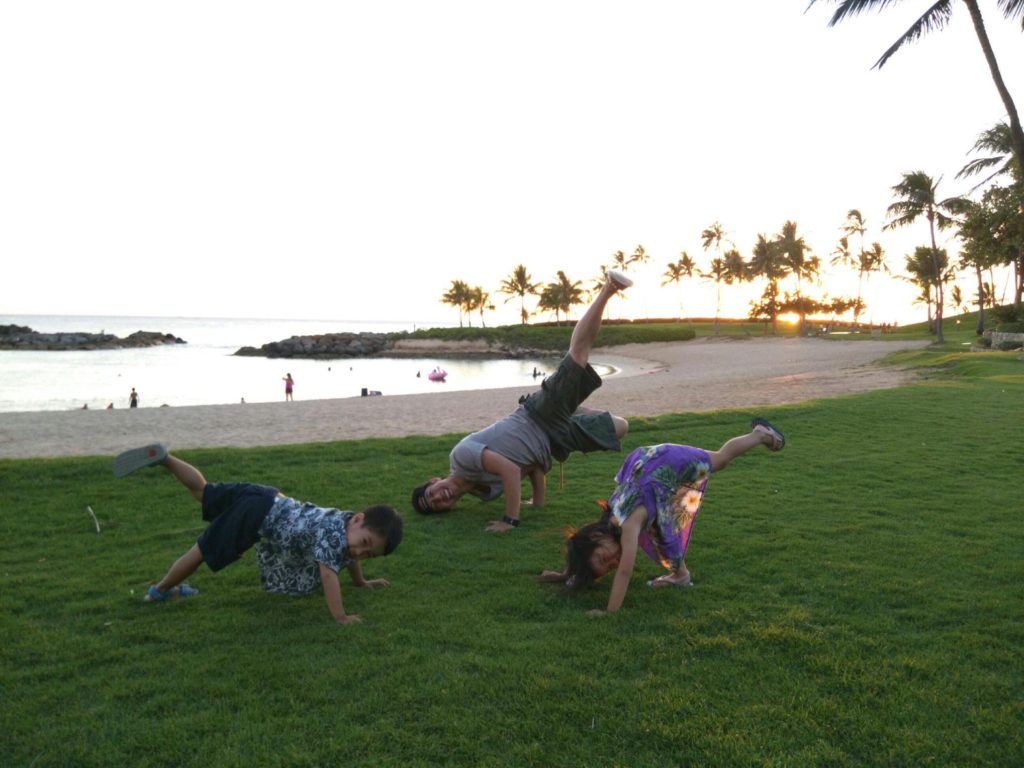 it was national dance day, so naturally, we celebrated.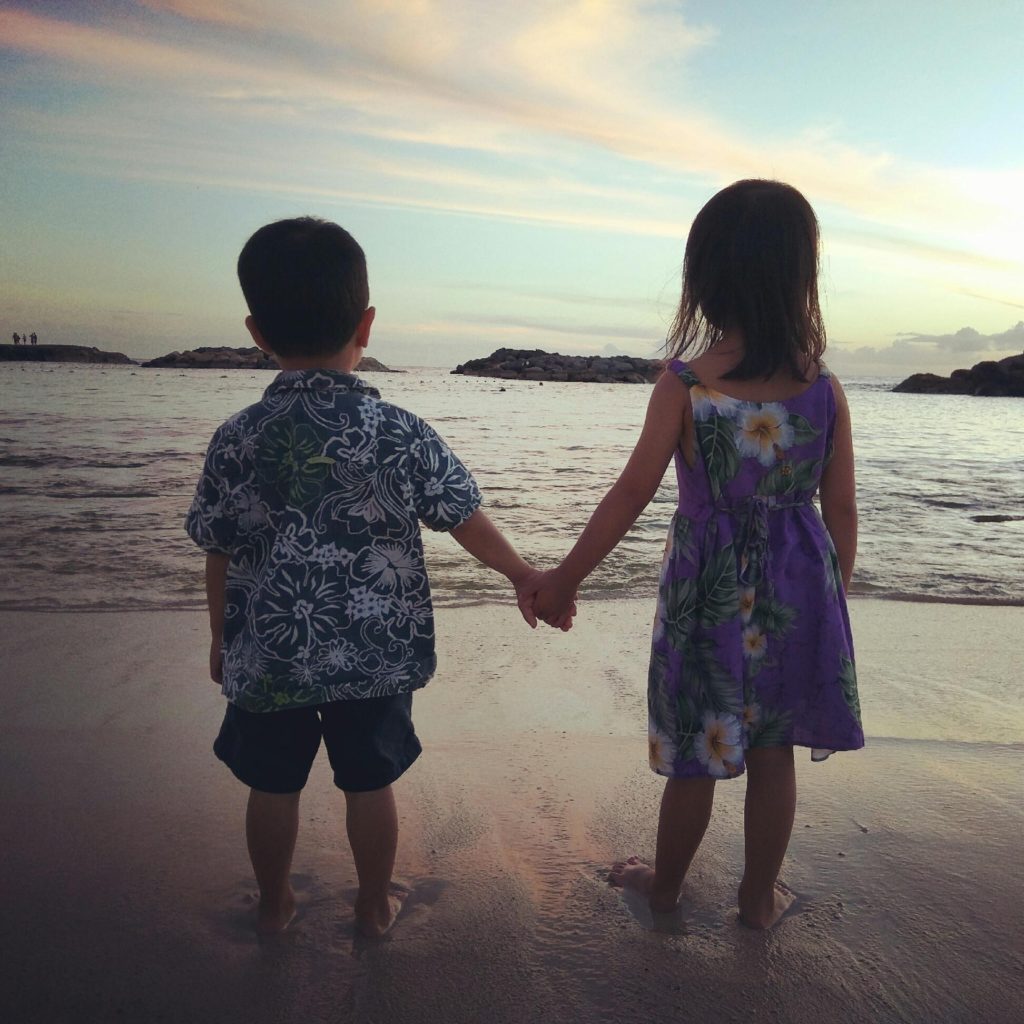 this picture is a reminder of god's faithfulness.  five years ago, i stepped onto this very beach after a devastating week coping with my first failed IVF cycle.  i struggled immensely with god's plan for me.  they remind me of his miracles, of hope, perseverance, sacrifice and love.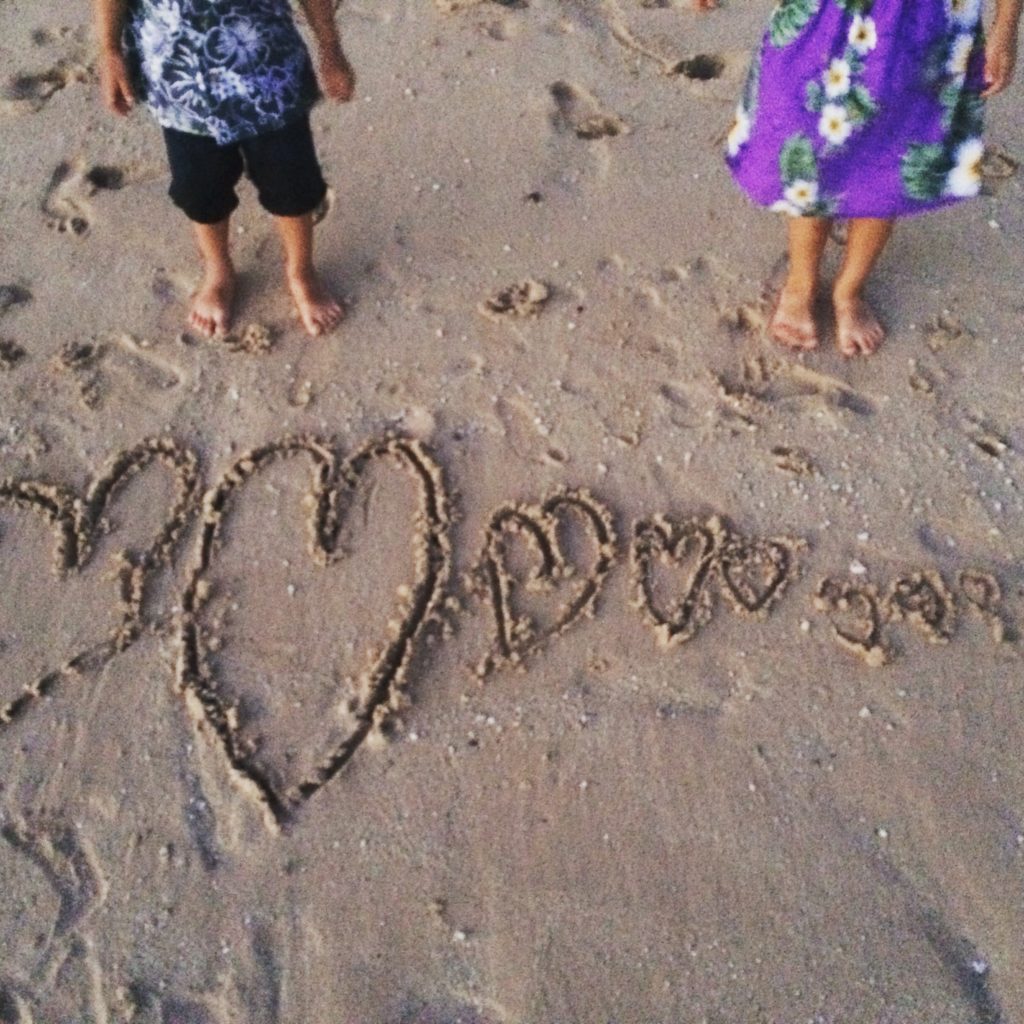 maya drew all of these hearts to tell me that she loves me "so so so so much".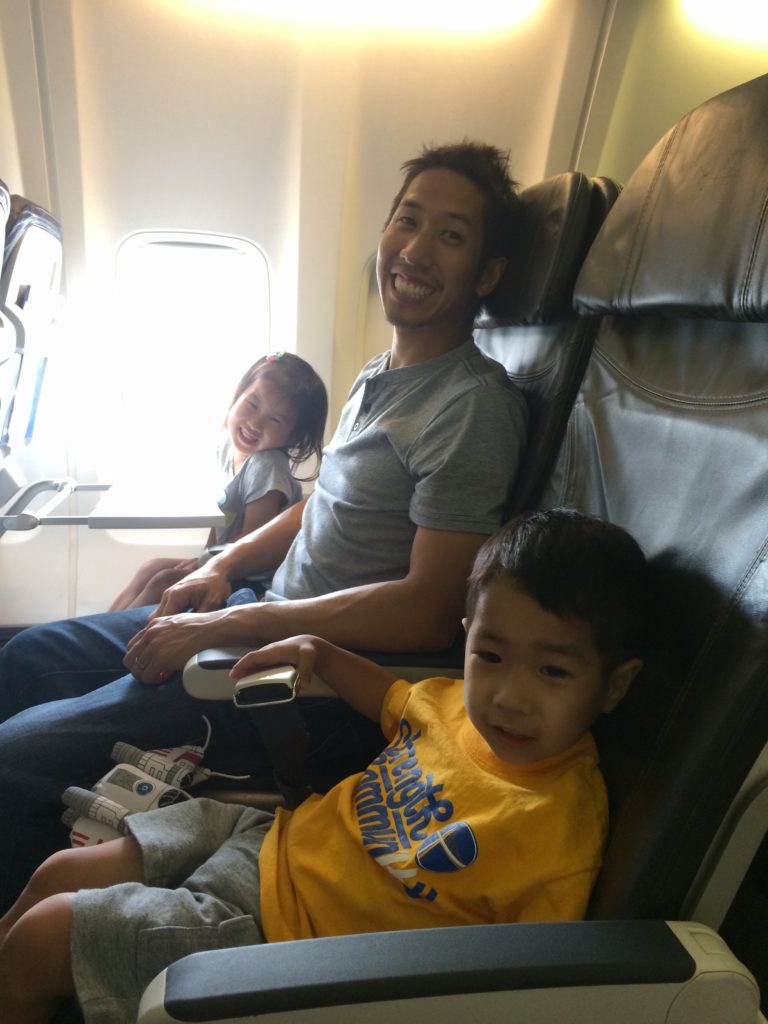 heading home….we had three seats and then 1 across the aisle and this is how we sat.  it was a relaxing trip home for mommy!