i really wanted some summertime decor as i felt like my house was sort of lacking in that aside from some 4th of july decorations.  i came across an adorable popsicle felt garland on instagram and instantly fell in love!  i called upon my crafty and very skilled-with-anything-felt friend rozzie….and she blew me away by creating this popsicle garland for me!
not only is this adorable to have up, it's reminded us to enjoy a good popsicle every now and then when it's hot outside!  have you been to popbar yet?  they have so many yummy flavors!  i've only had peach and strawberry so far, but can't wait to try the green tea one with kit kat!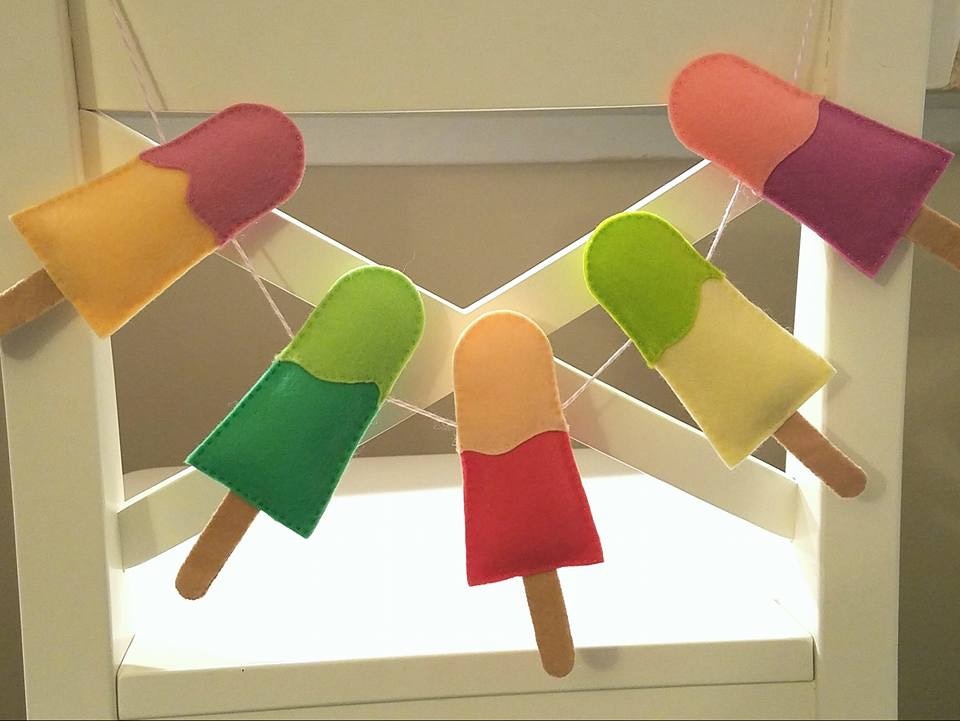 here are some other cute options for summer garlands!
ice cream cone garland from paper source.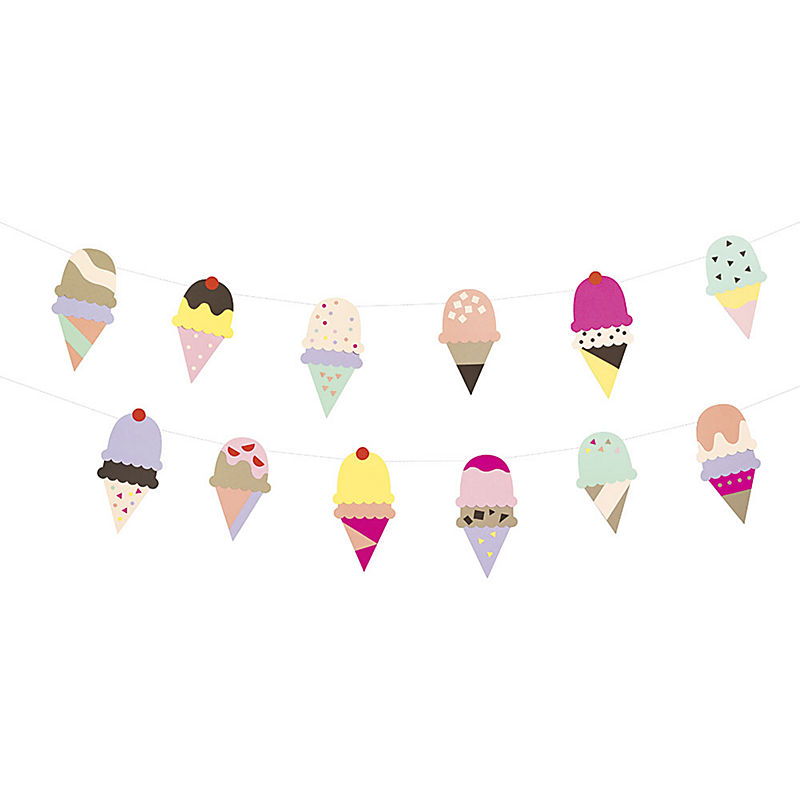 this one from land of nod just seems so fun with its pops of different and bold color patterns.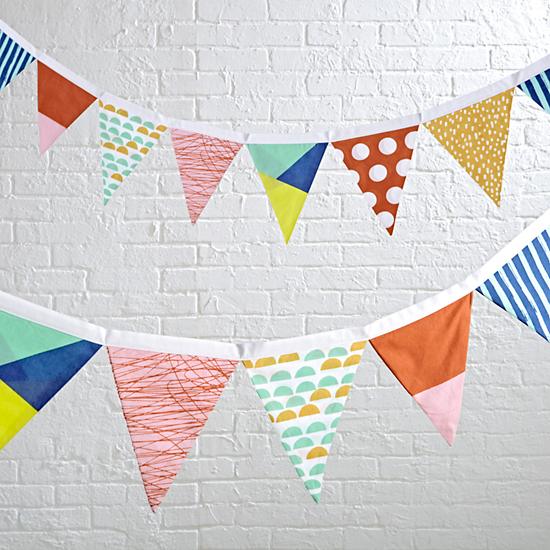 this popsicle one is so creatively made out of pool noodles!  oh, happy day….this definitely brings me some happy and makes me want to throw a popsicle party.
and if you don't want to spend the money but aren't necessarily against a little diy fun, look at how adorable this summertime fruit one is that you can print out and make!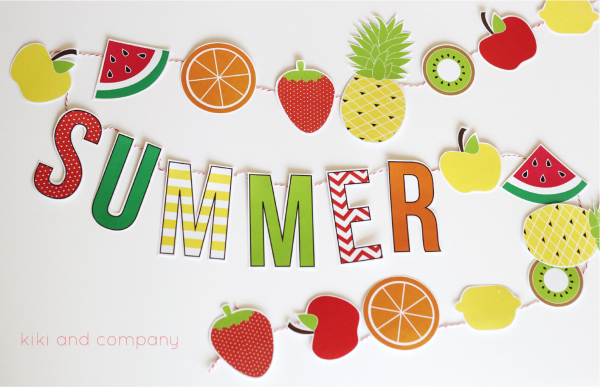 i know summer is coming to an end, but i just wanted to share in case you want to get a head start for next summer ;-)