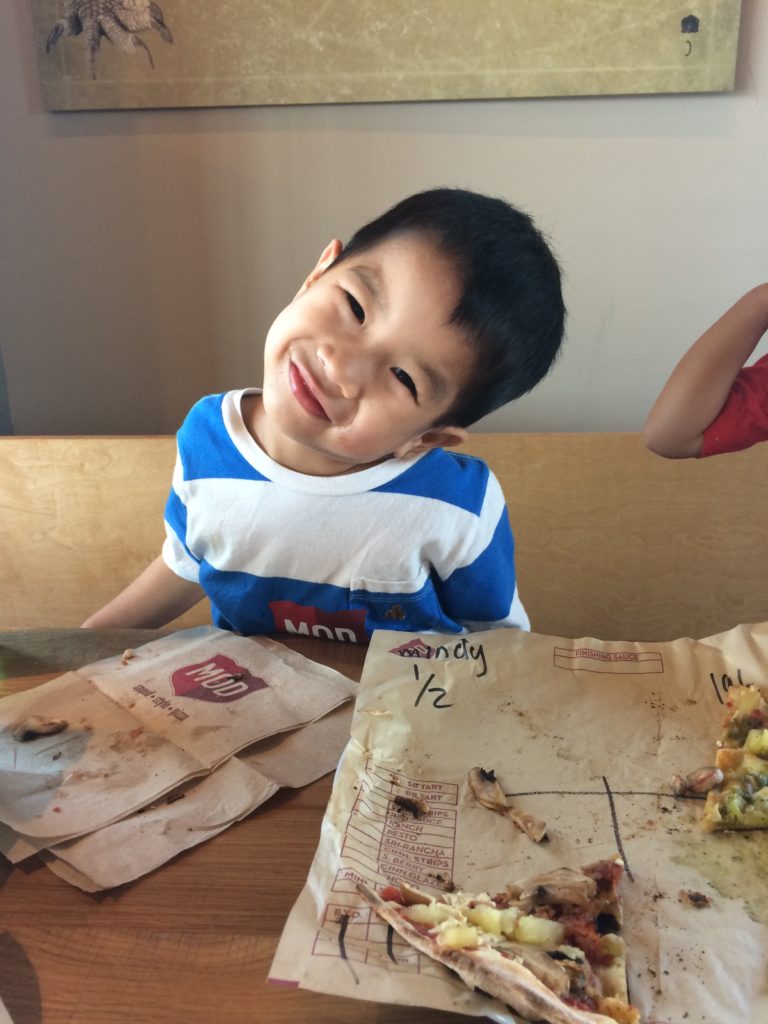 mod about this cutie, and we are mod about our lunch dates trying out new eateries.
with mommy and daddy's anniversary, this one took it upon herself to dress up as a bride.  the minnie bow was her 'tiara' and notice the stylish blue train. :)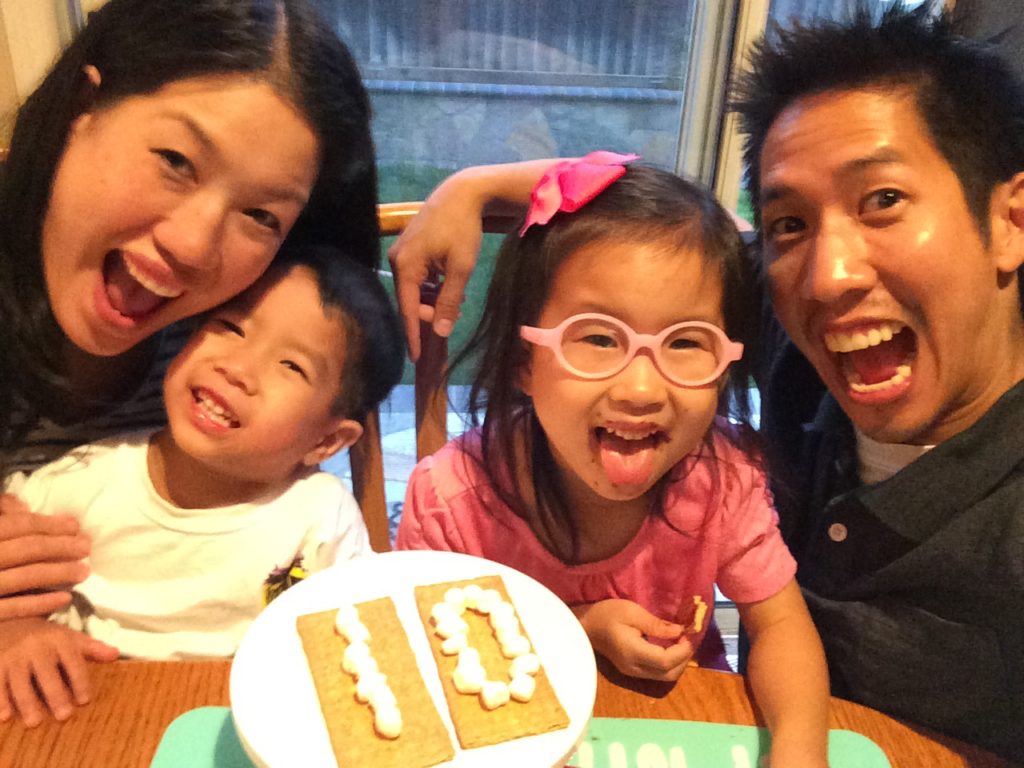 we celebrated with a steak dinner at home and smores for dessert.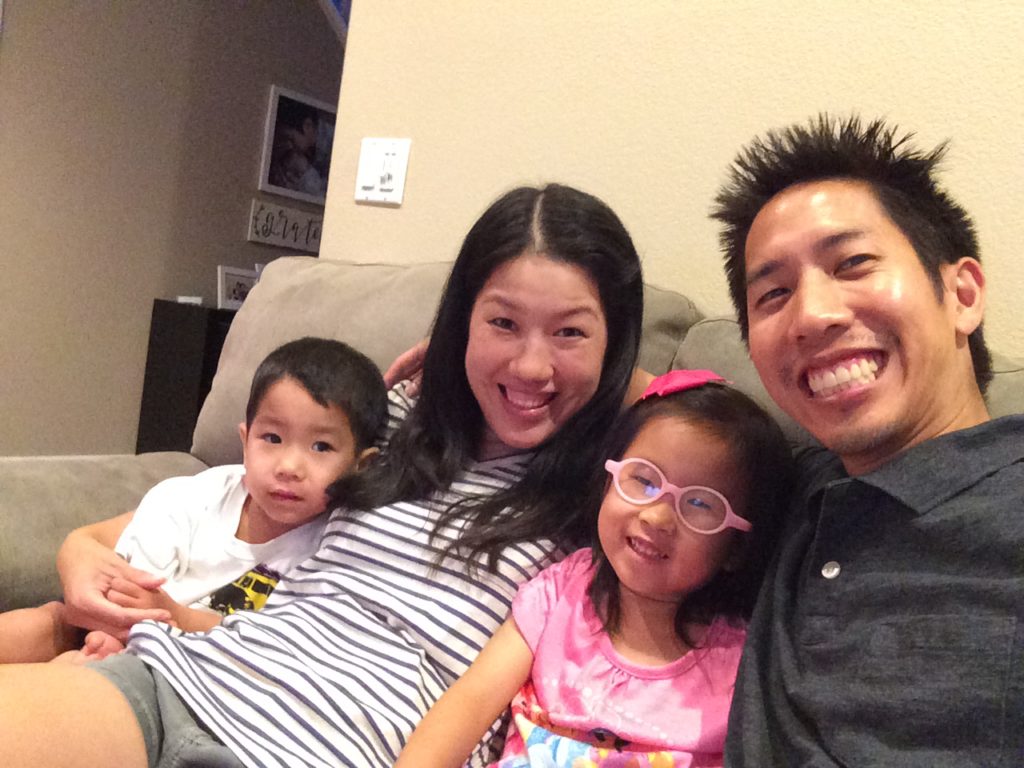 we showed the kids our wedding video for the first time, and that was a fun start to the weekend.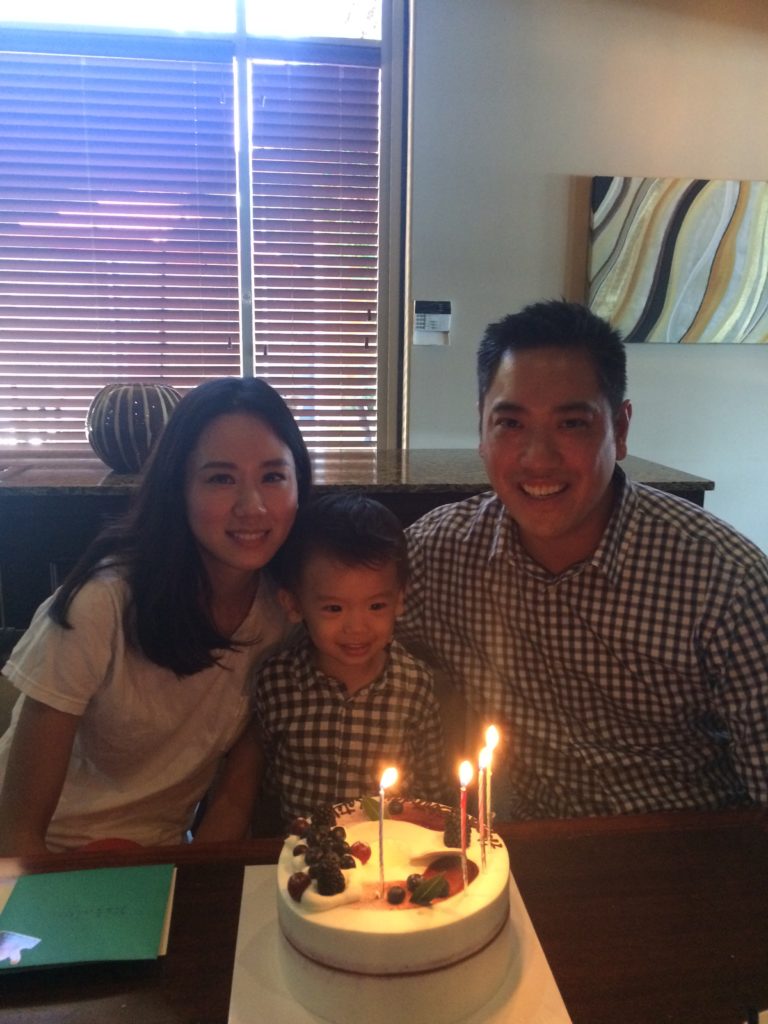 we celebrated auntie k's special milestone birthday over lunch and cake!  we love you, auntie k!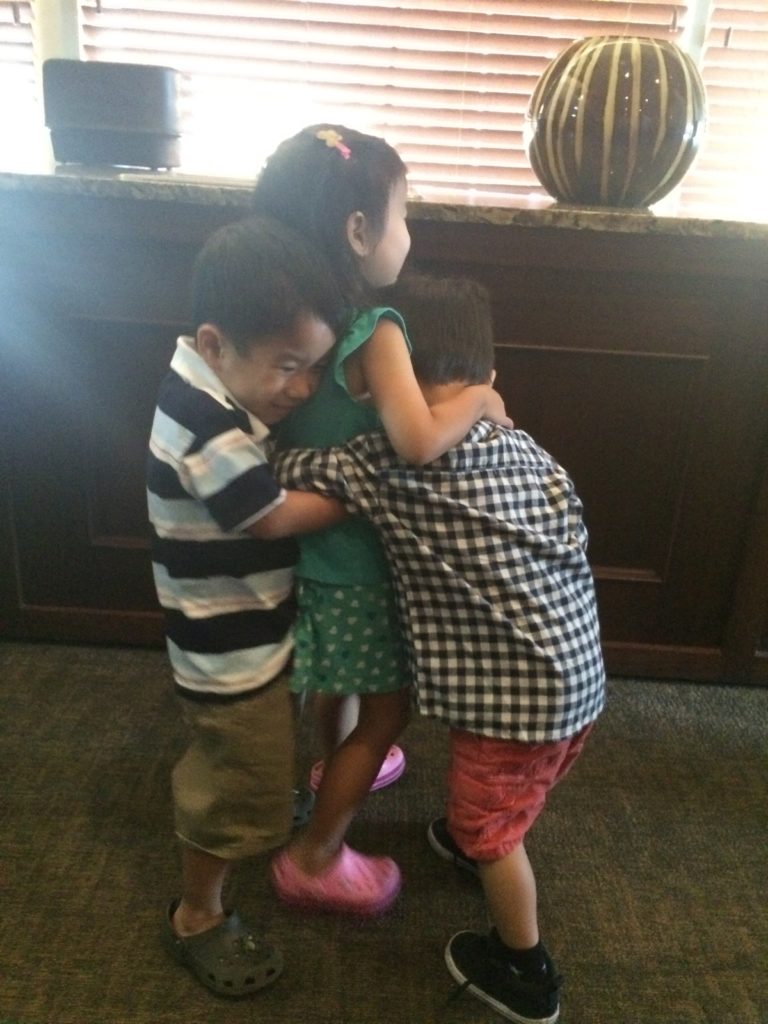 cousinly love.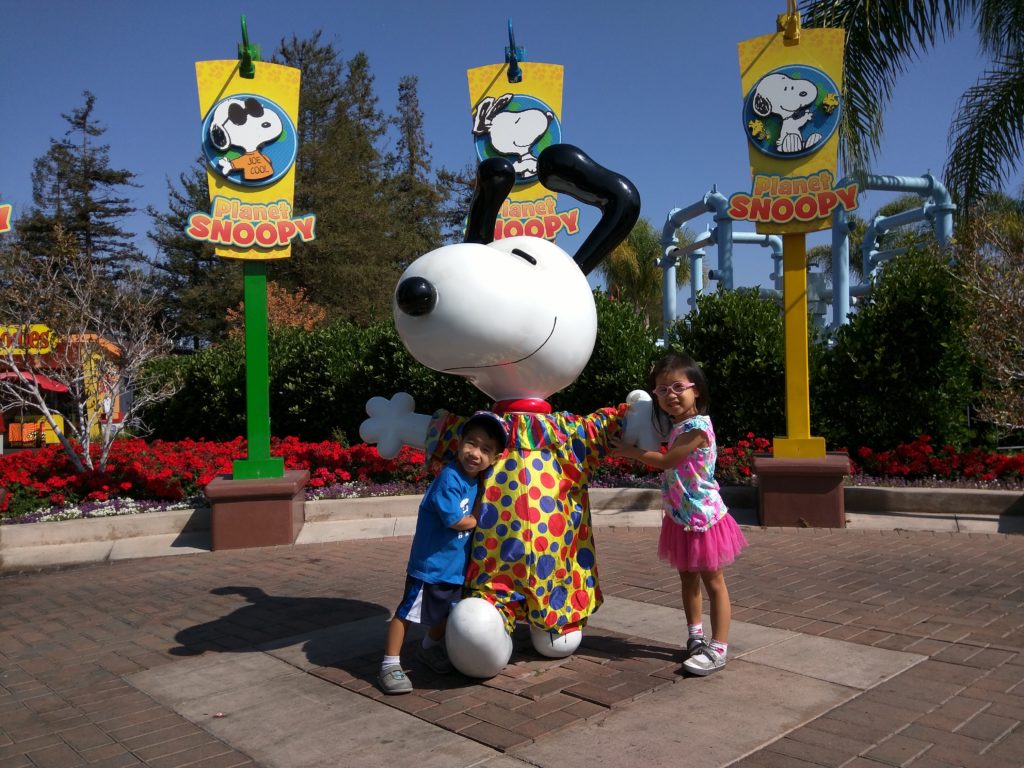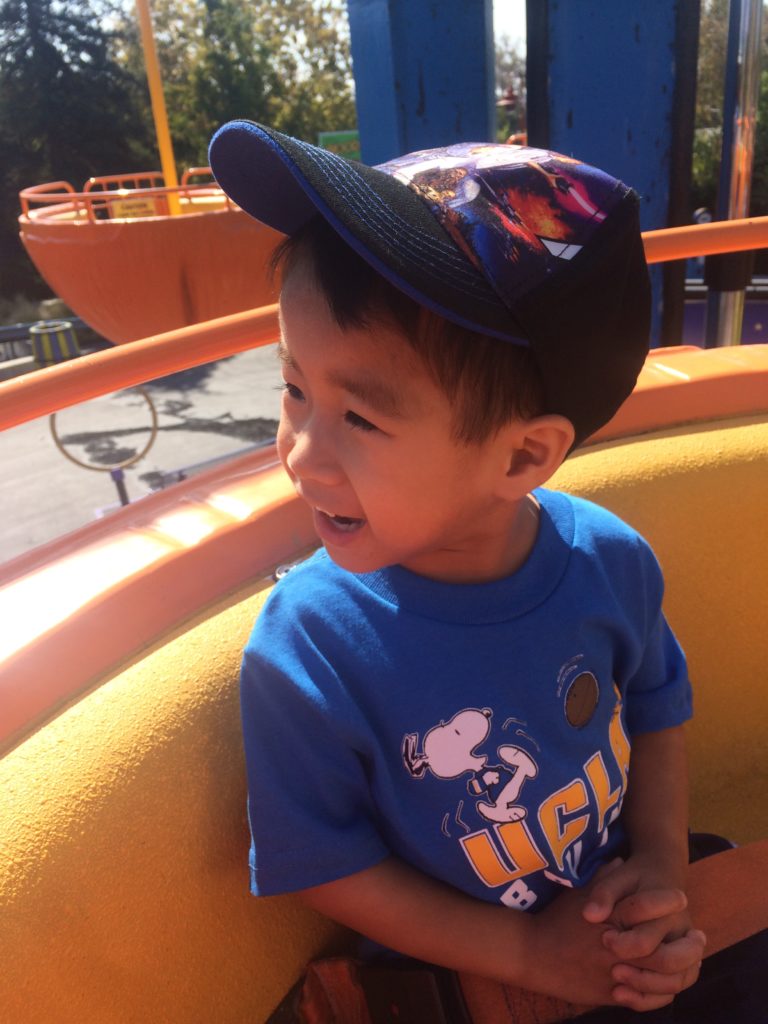 great america family day for daddy's work was a blast.  i'm afraid of heights and i totally flipped out on this ride not knowing it went so high.  haha.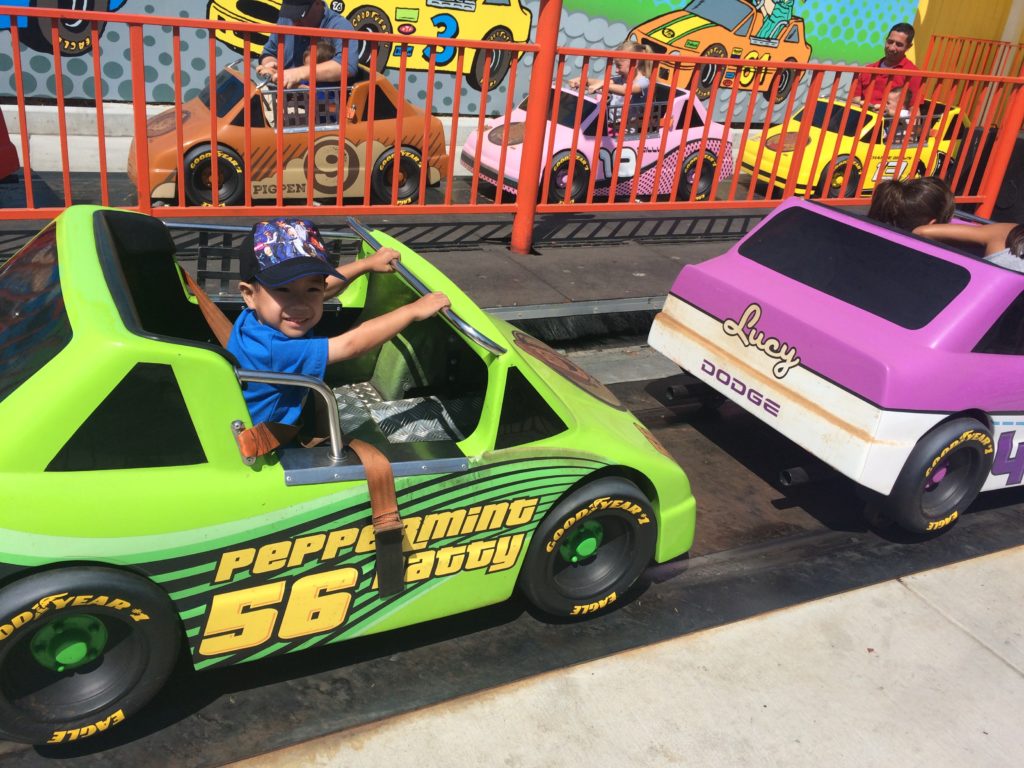 he loved the 'peanuts 500' ride and went on countless times!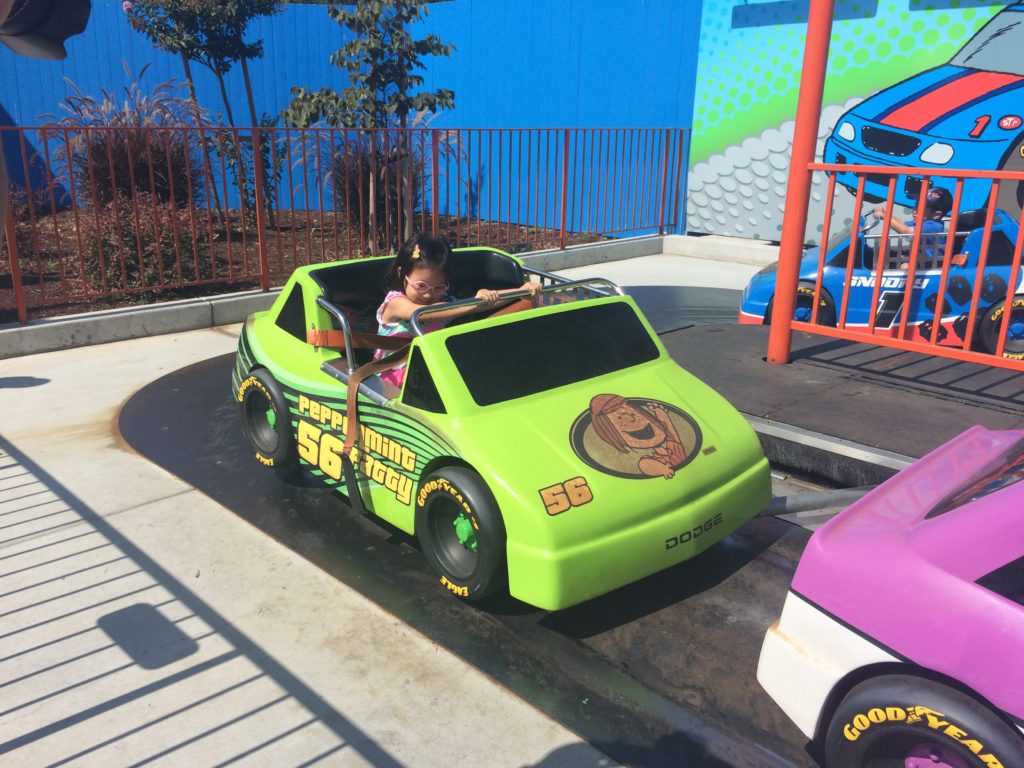 m wasn't feeling this ride as much and was a little scared as it zipped you around as you turned the corner.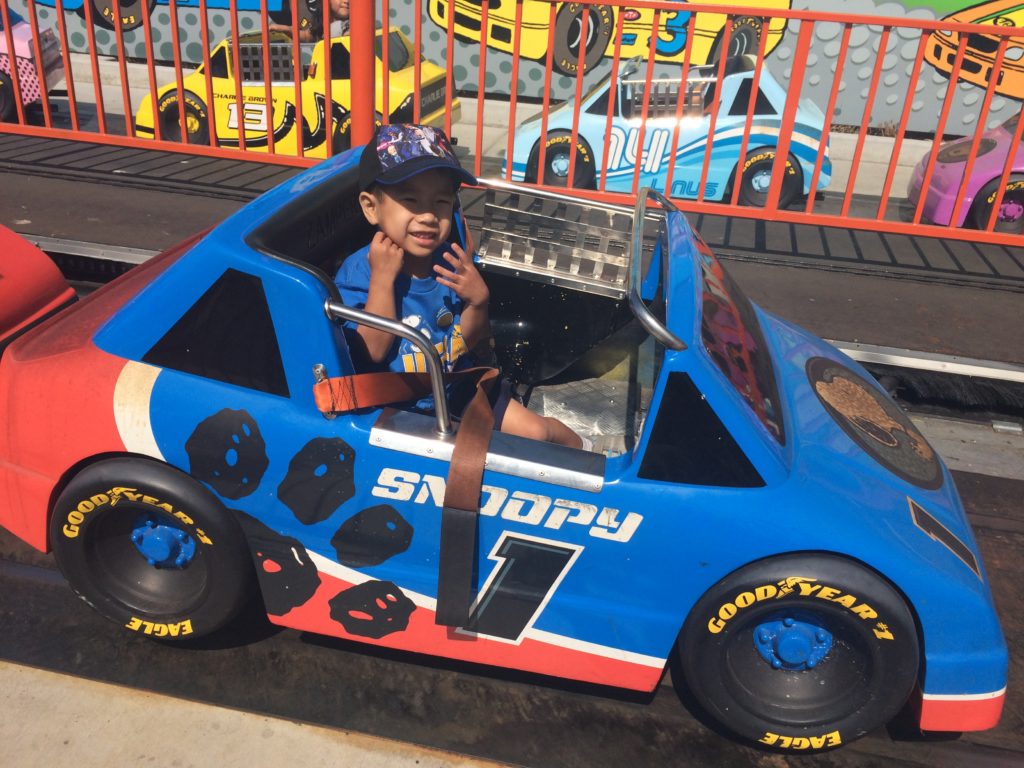 snoopy shirt, check.  snoopy's ride, check.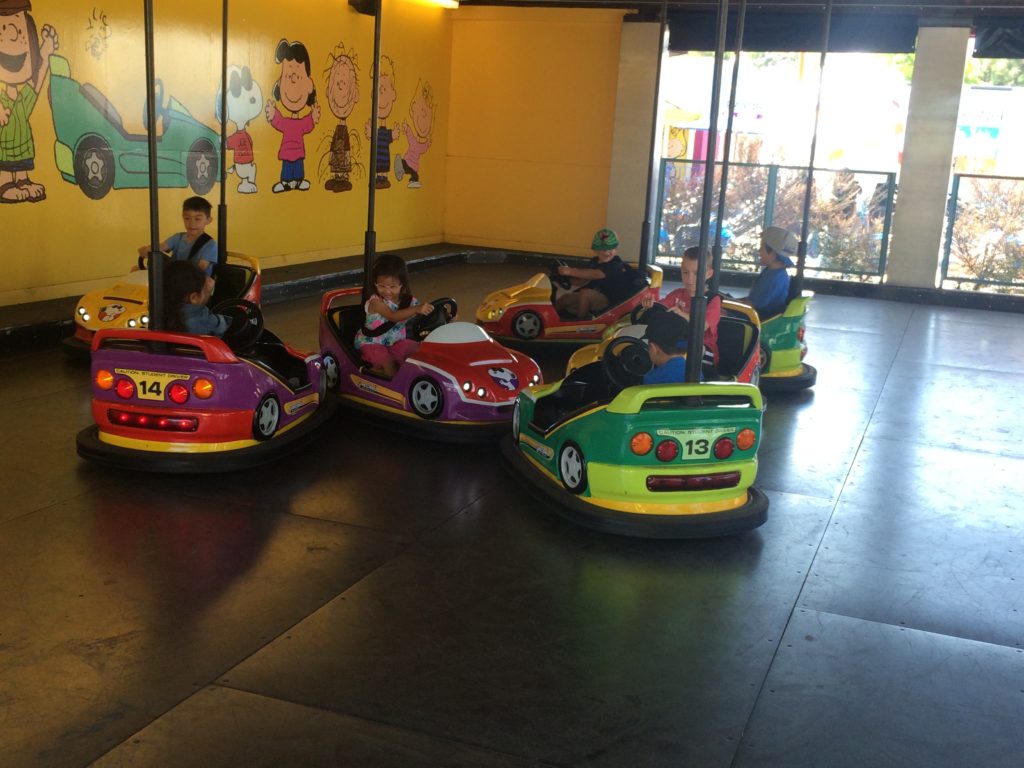 bumper cars for the first time!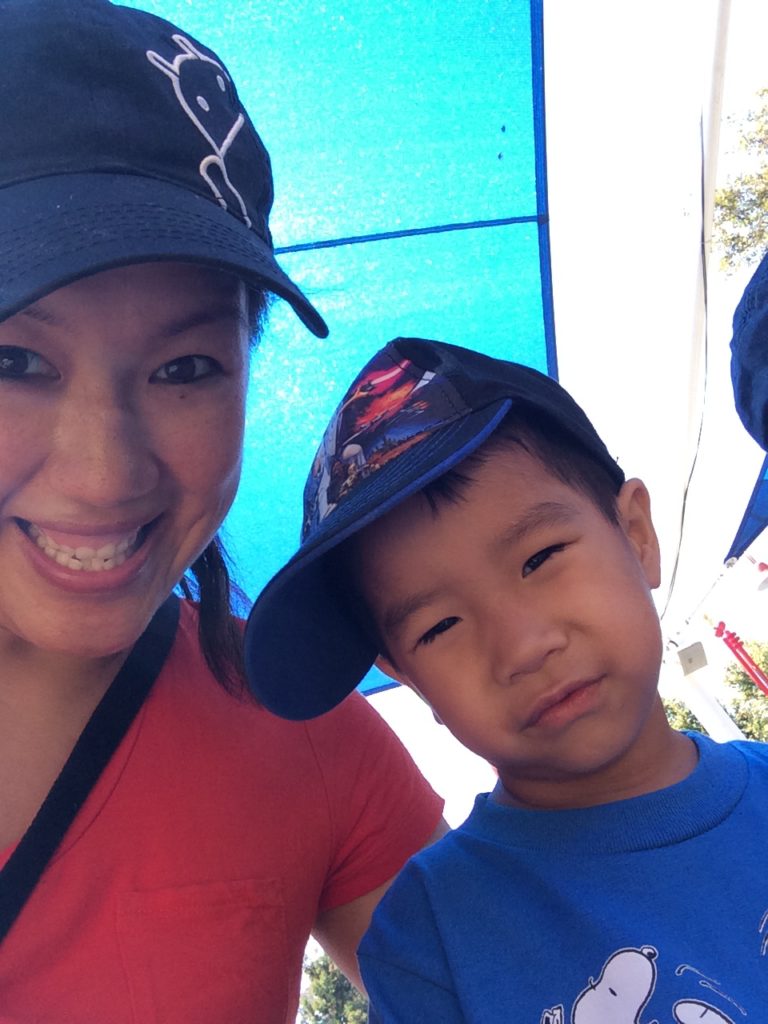 watching the performers at a show.
joe cool and jeremy cool.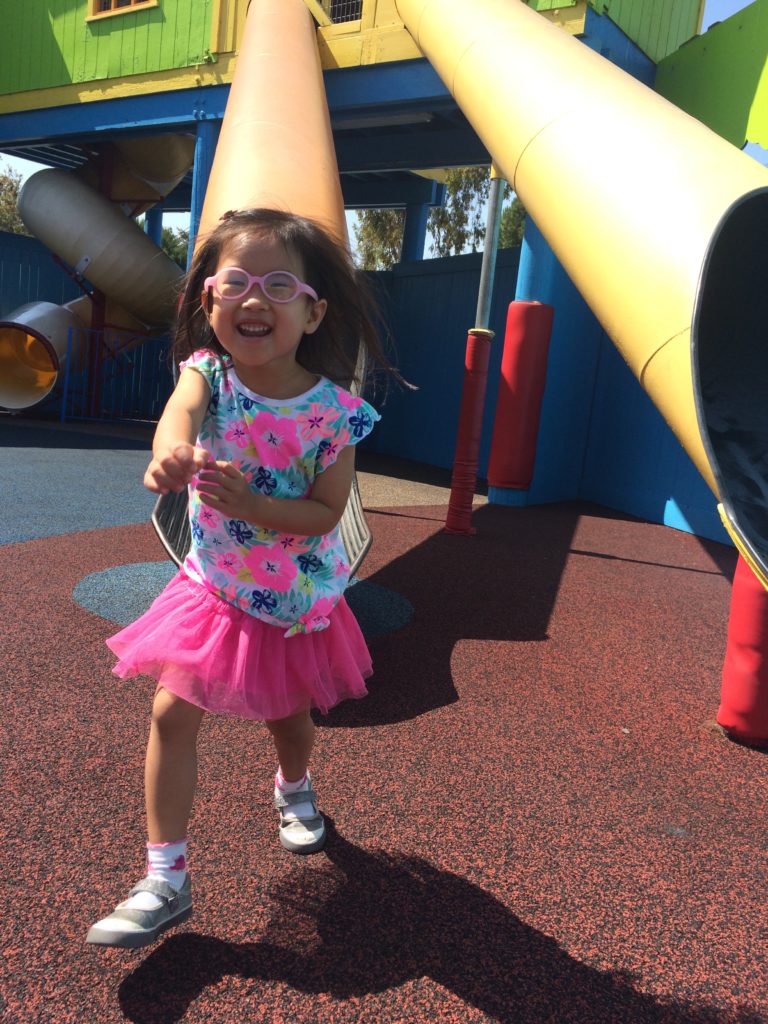 pure joy coming off the slide.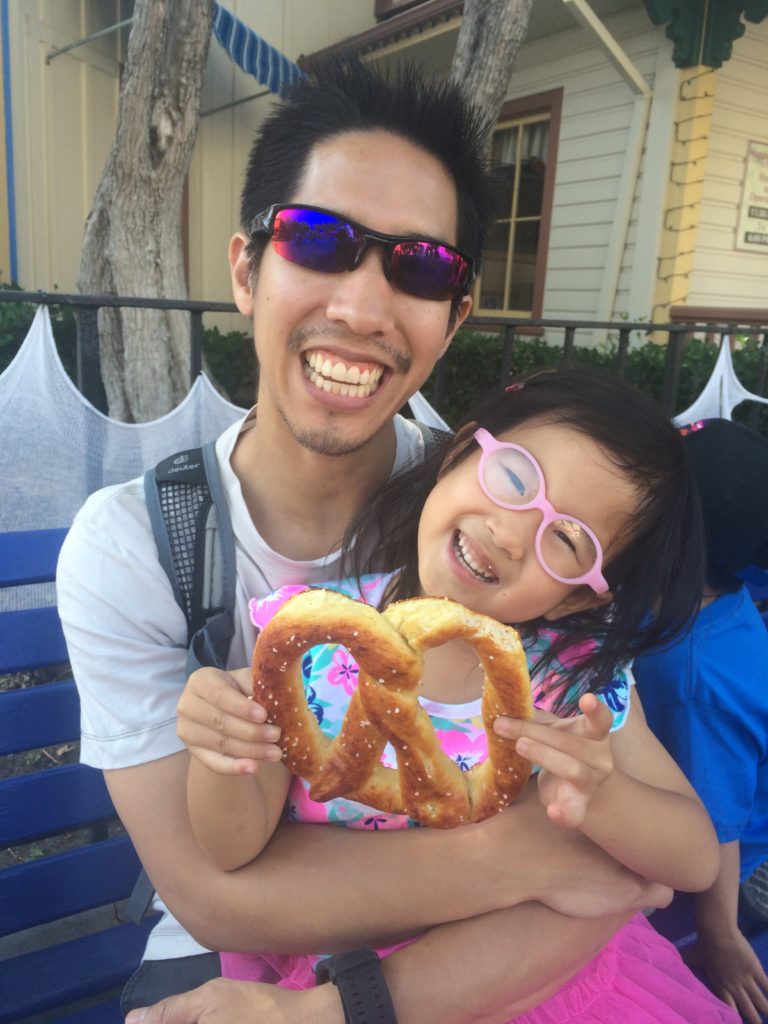 first pretzel treat was a big delight!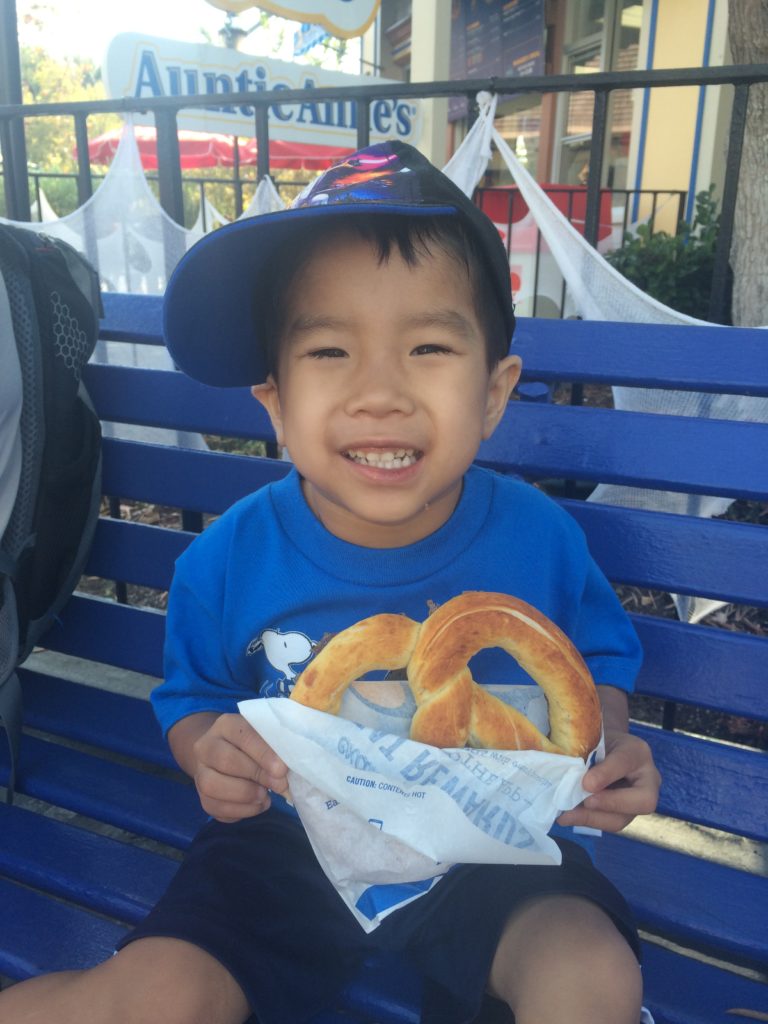 when you're super excited, because you get your first pretzel too!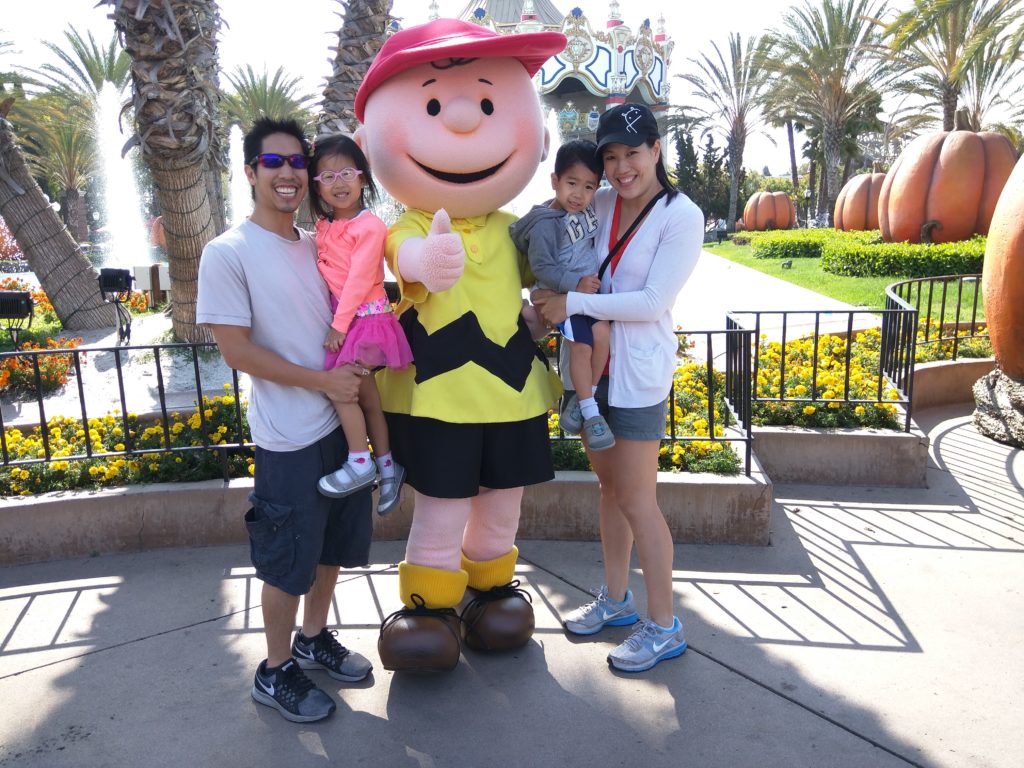 what a fun and memorable day!  i was on bedrest the last time daddy took them, so it was special for me to experience this day with them.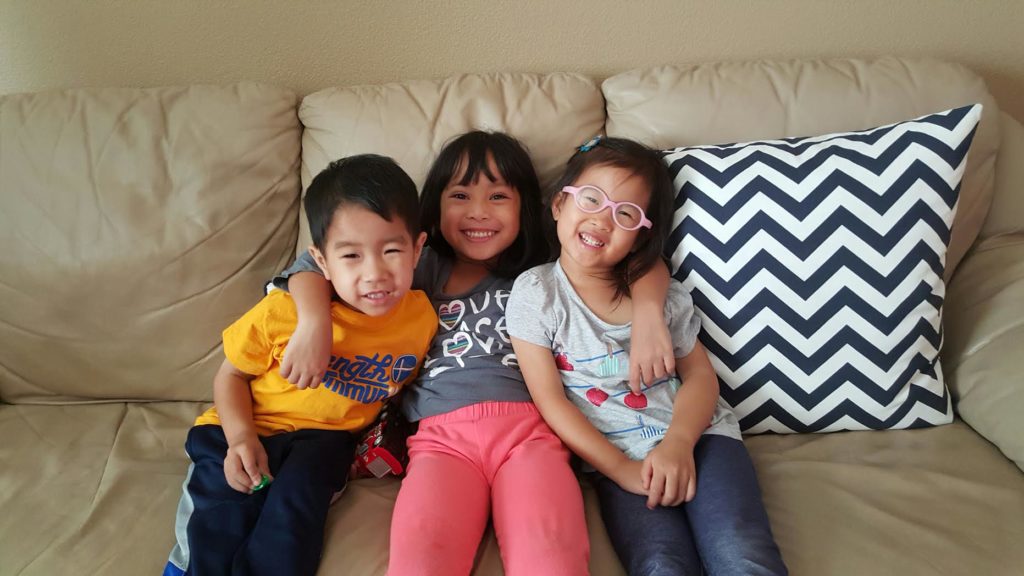 we had the best time meeting uncle jay (daddy's college buddy from guam) and family.  they loved playing with k.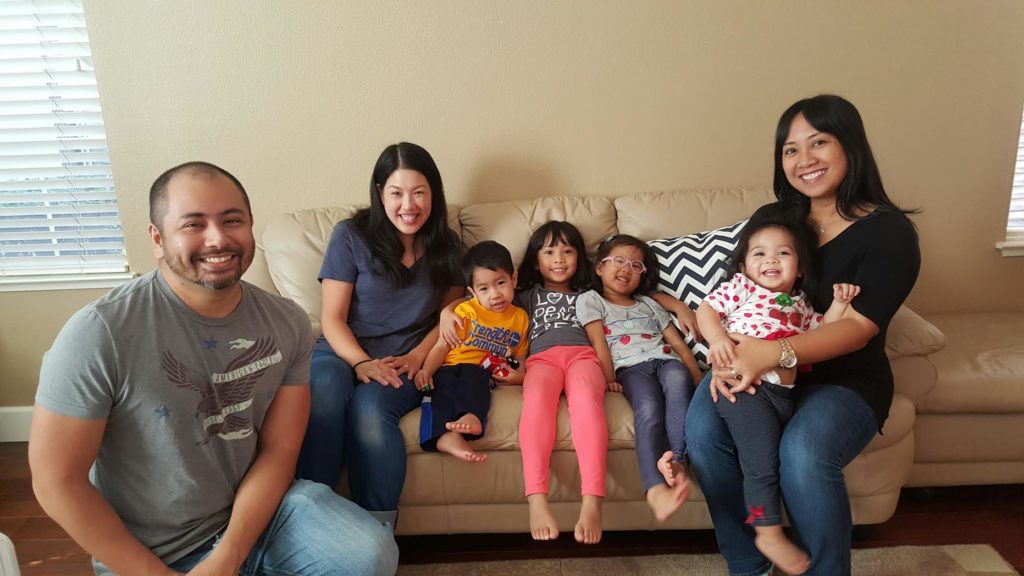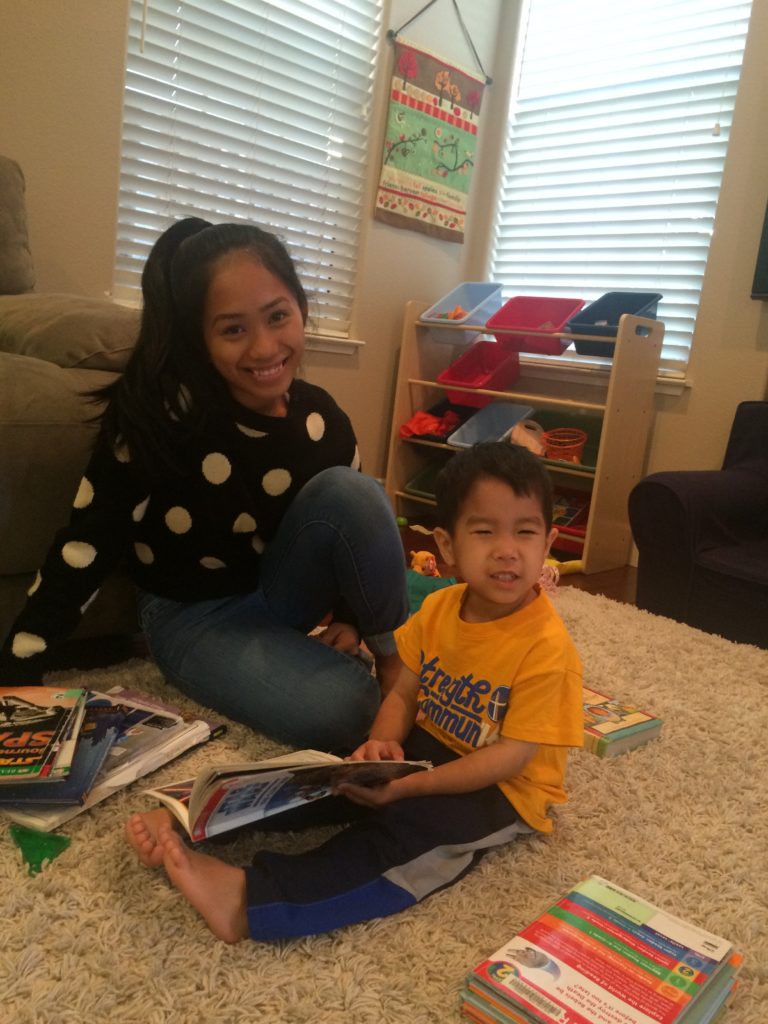 reading with oldest sis k who was moving out to seattle for college.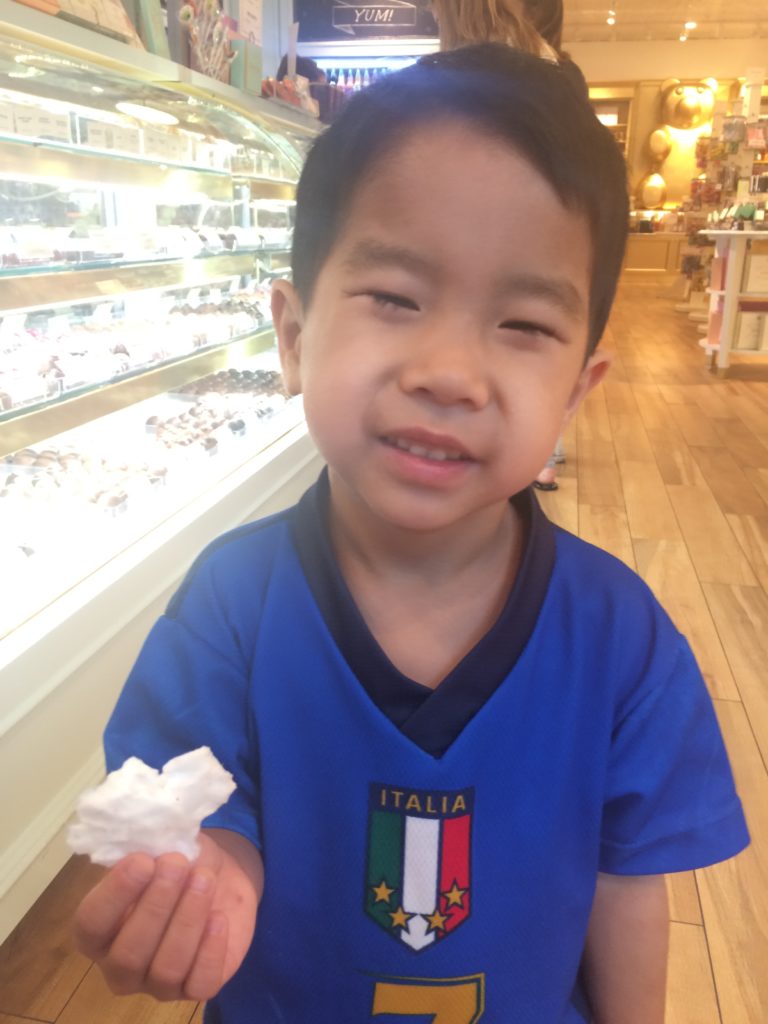 1:1 date with mommy and he got to try his first cotton candy sample at the mall after playing some games.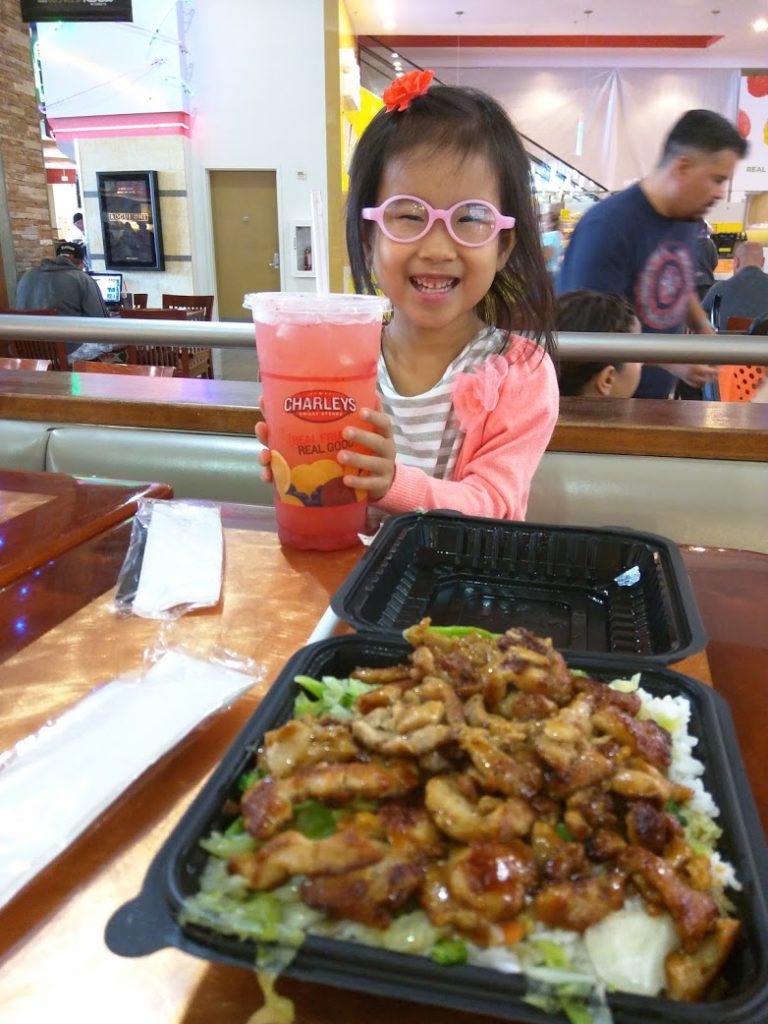 daddy got to take maya on a date, such simple pleasures.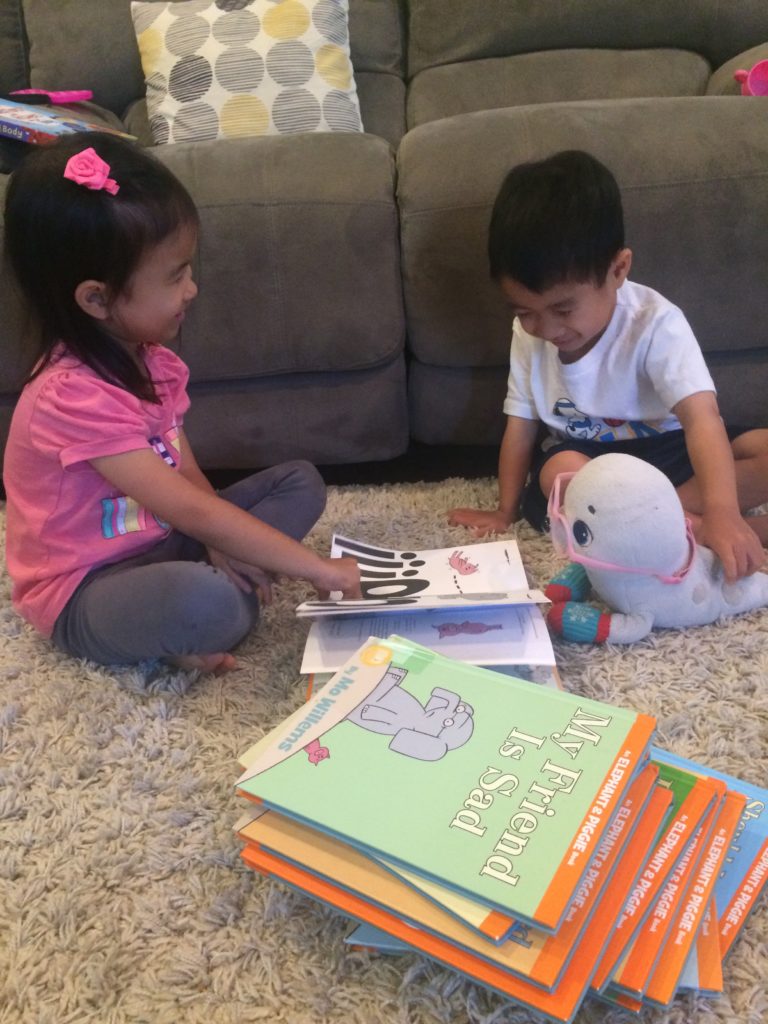 reading elephant & piggie books to cupcake the seal.  these two are obsessed.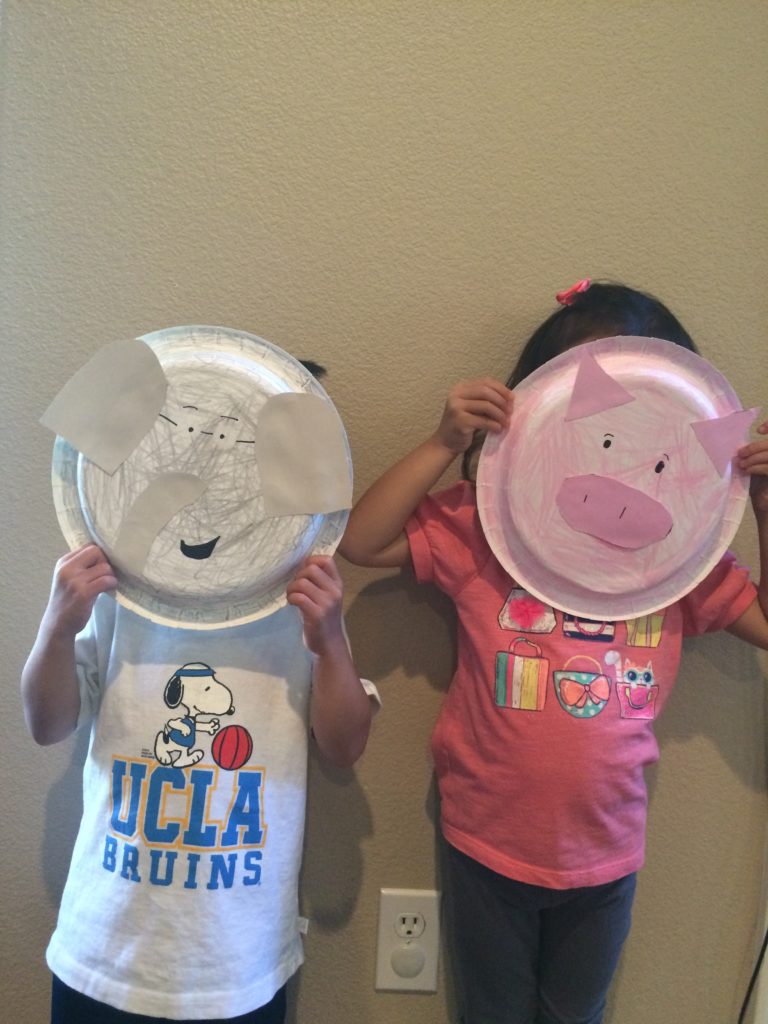 so on a whim, we decided to make our own gerald the elephant + piggie puppets.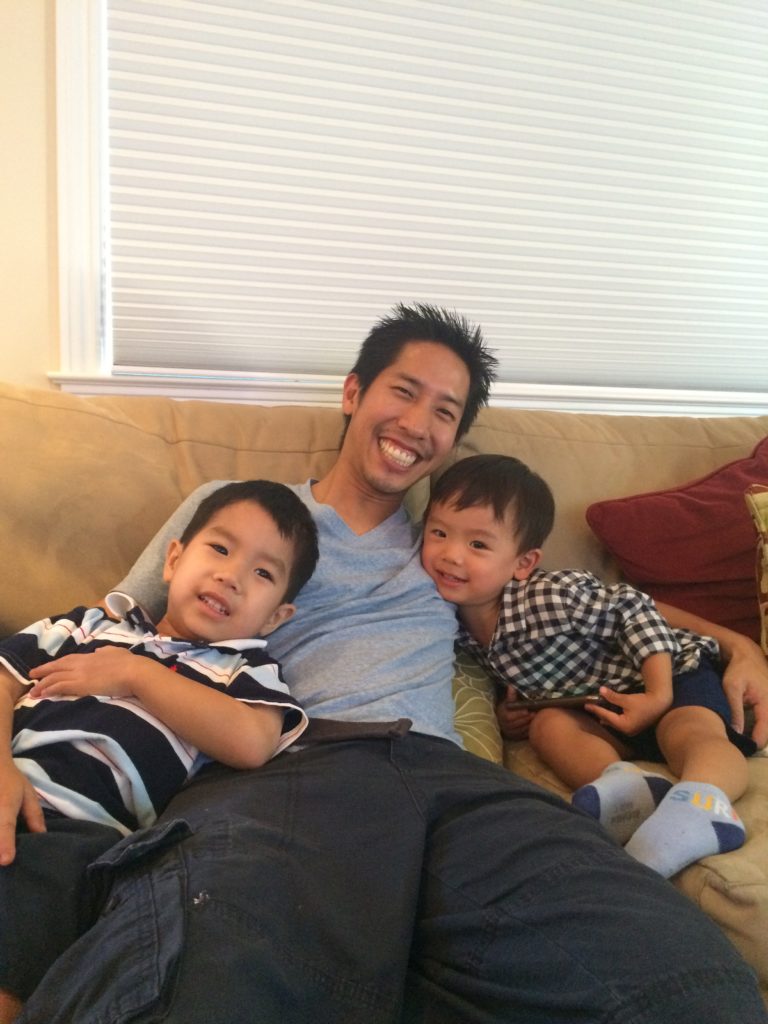 the boys chilling at auntie kristina and uncle todd's house for their gender reveal party.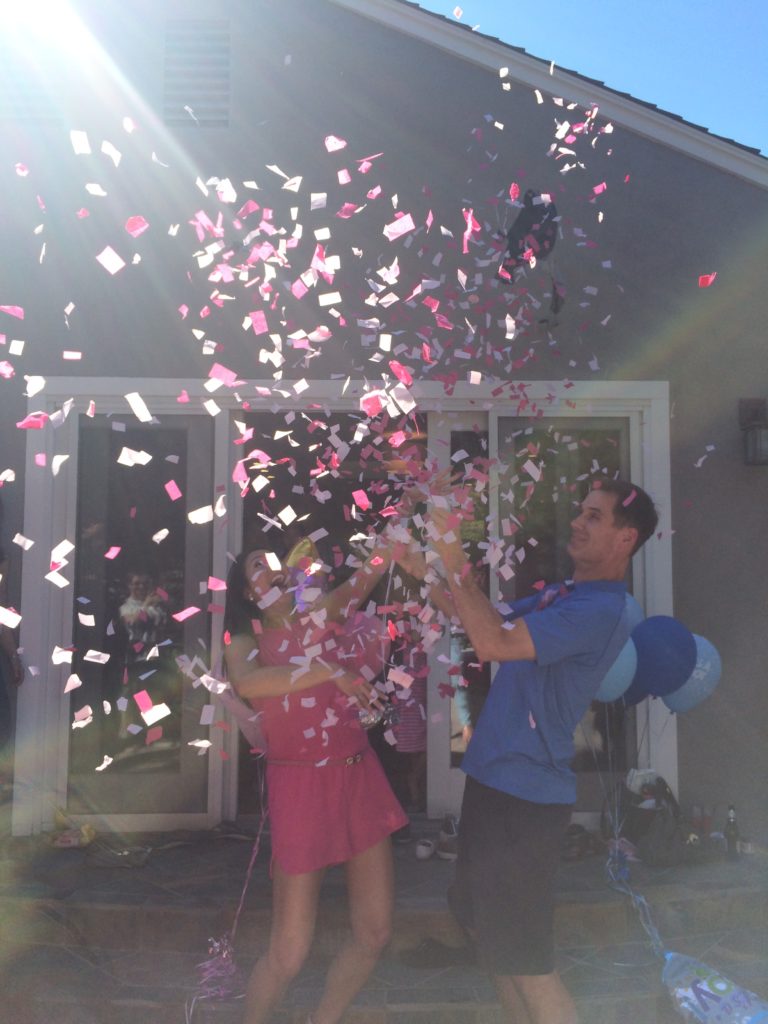 it's a girl!!  excited for another girl cousin!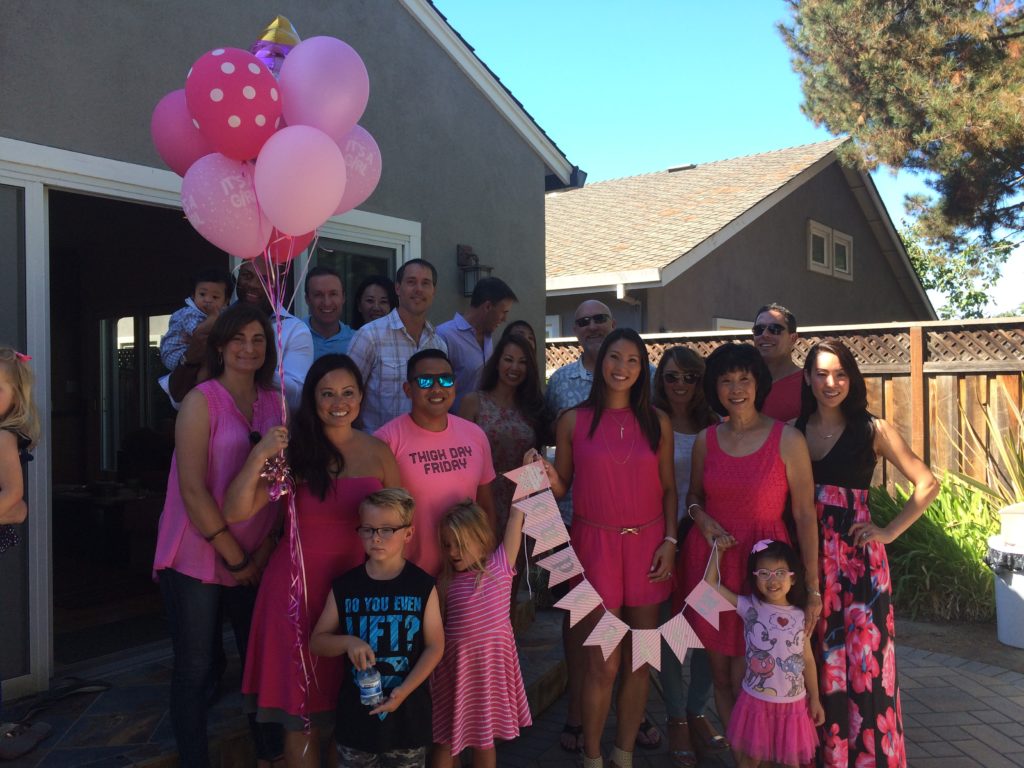 maya was on the winning "team pink"!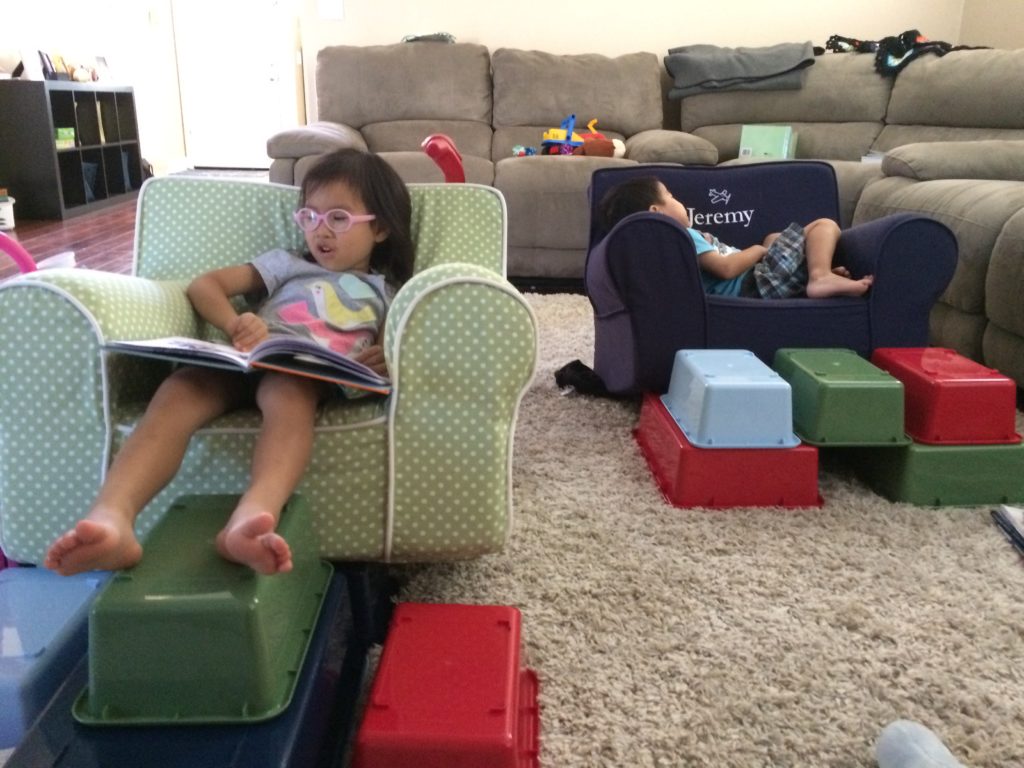 i can leave the room and come back to it in a totally different state.  these two certainly can be creative with their toy bins.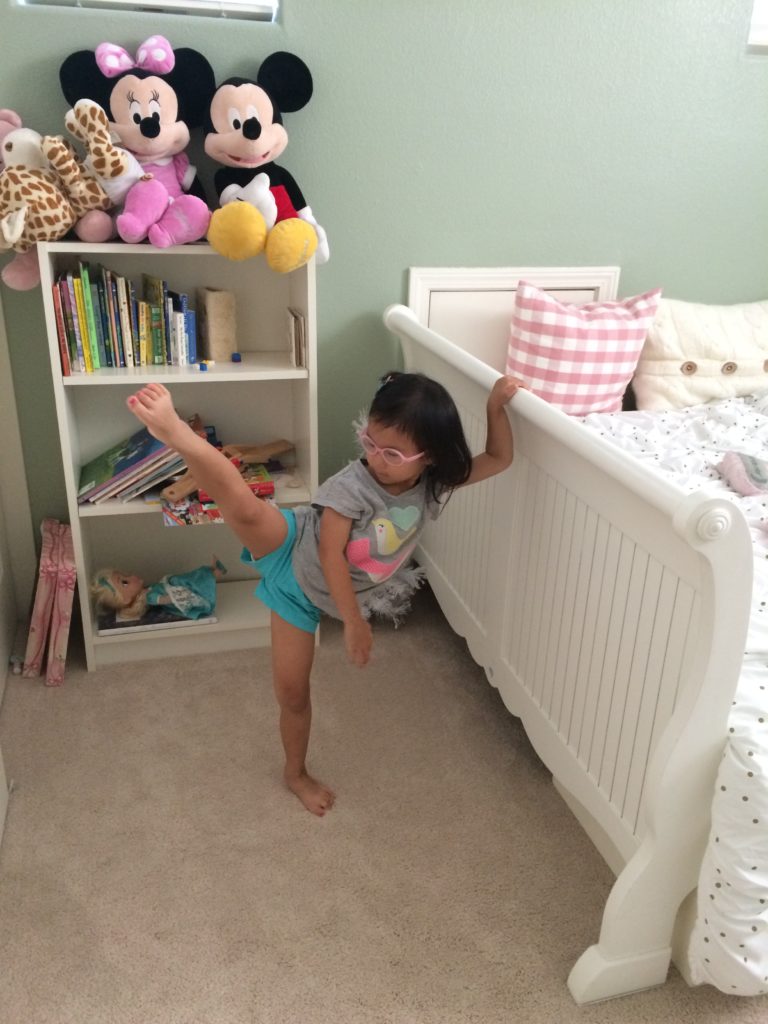 ballet all day everyday for this one.  she said the foot of her bed made a good ballet barre.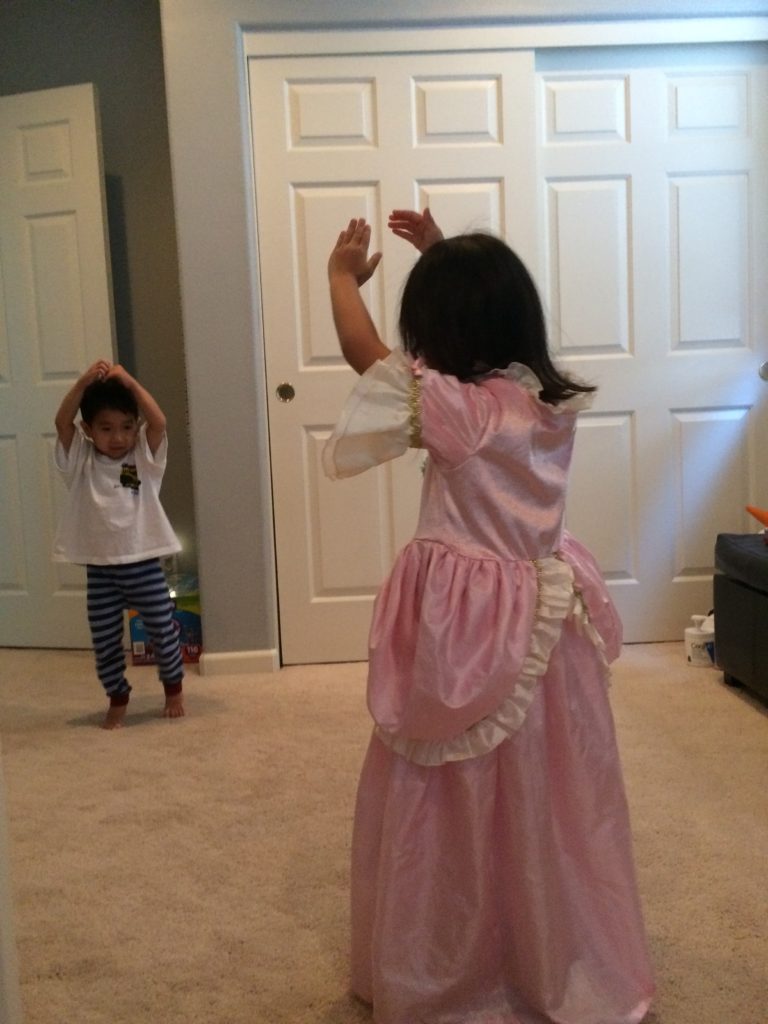 her twin brother gets to (has to) attend ballet class as she gets to be the teacher.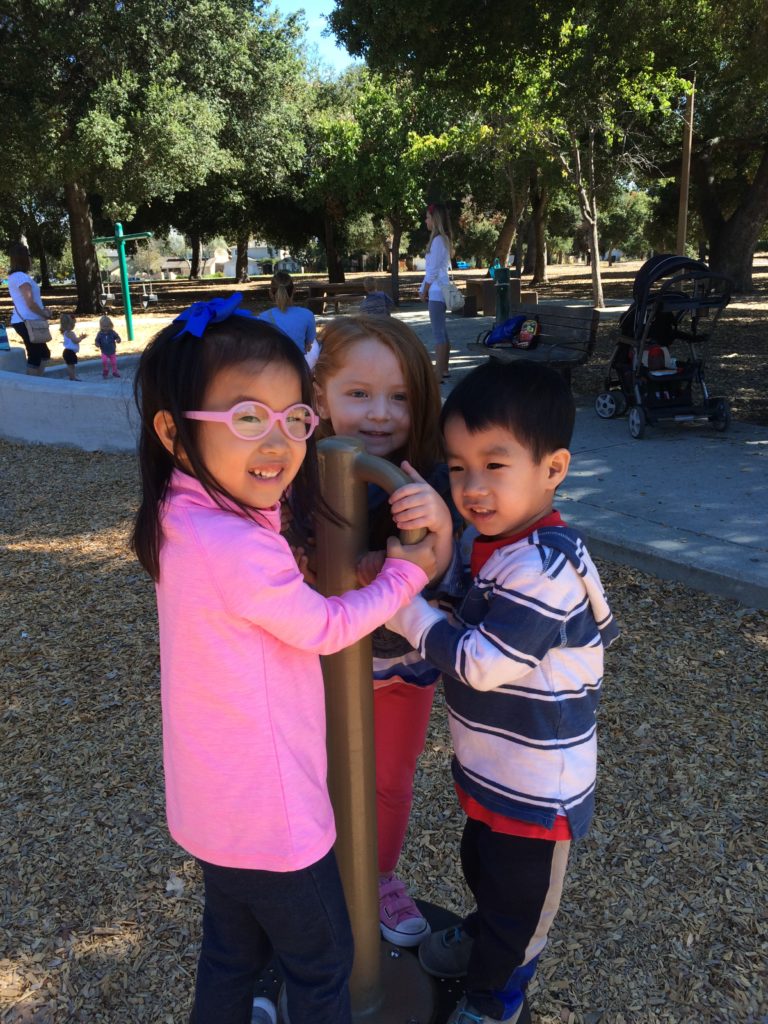 park time with their buddy josslin – they liked making their mamas dizzy on this one and then dramatically acting out being very dizzy and falling to the ground consecutive times after getting off.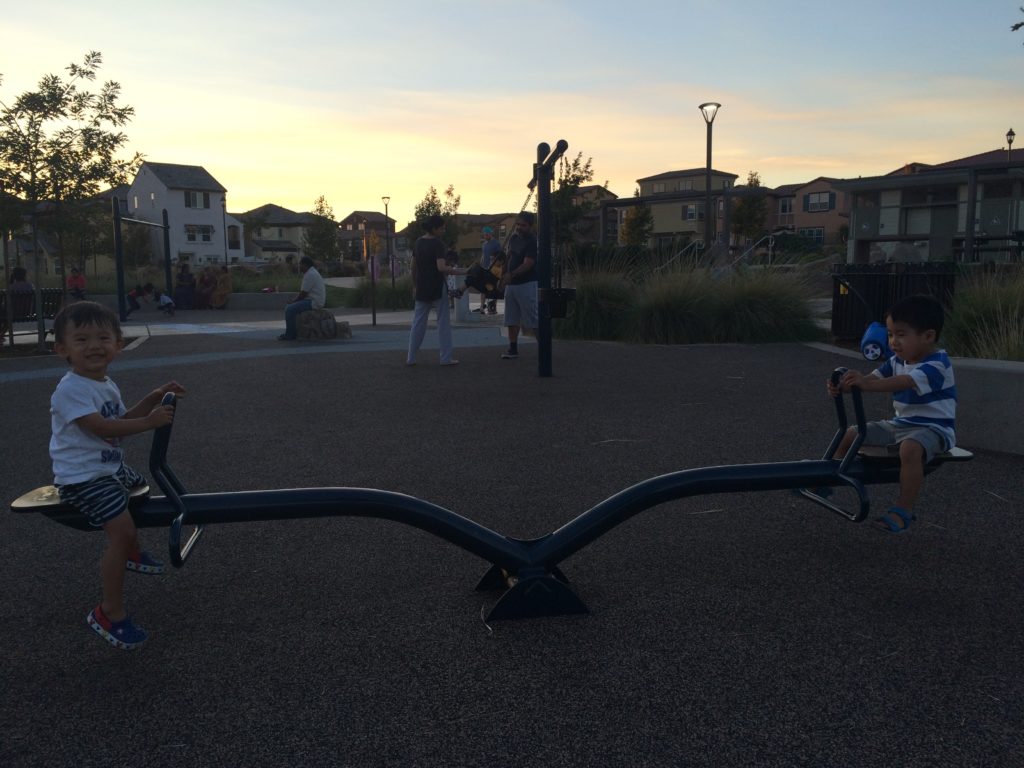 playing at cousin b's park after dinner.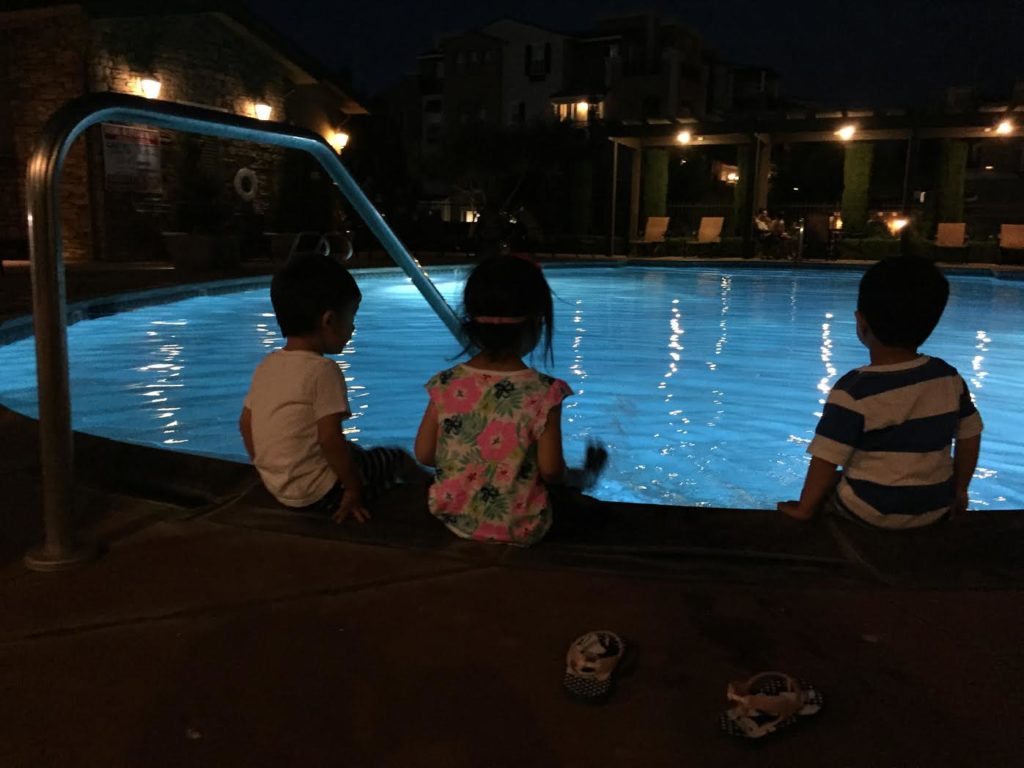 the toddler life is good. :)