Are you a fan of Mrs. Field's chocolate chip cookies?  My sis-in-law is, so for her birthday I thought I'd try out this recipe and make them at home!
There are a bunch of different recipes out there, but this one actually has the gal touring the bakery and interviewing a Mrs. Field's baker to get the step-by-step process (and this recipe calls for cold butter + chilling the dough before baking!).
Ingredients:
2 1/2 cups all-purpose flour
1/2 teaspoon baking soda
1/4 teaspoon salt
1 cup dark brown sugar (firmly packed)
1/2 cup white sugar
1 cup cold salted butter, cut into cubes
2 large eggs
2 teaspoons pure vanilla extract
2 cups (12 ounces) semisweet chocolate chips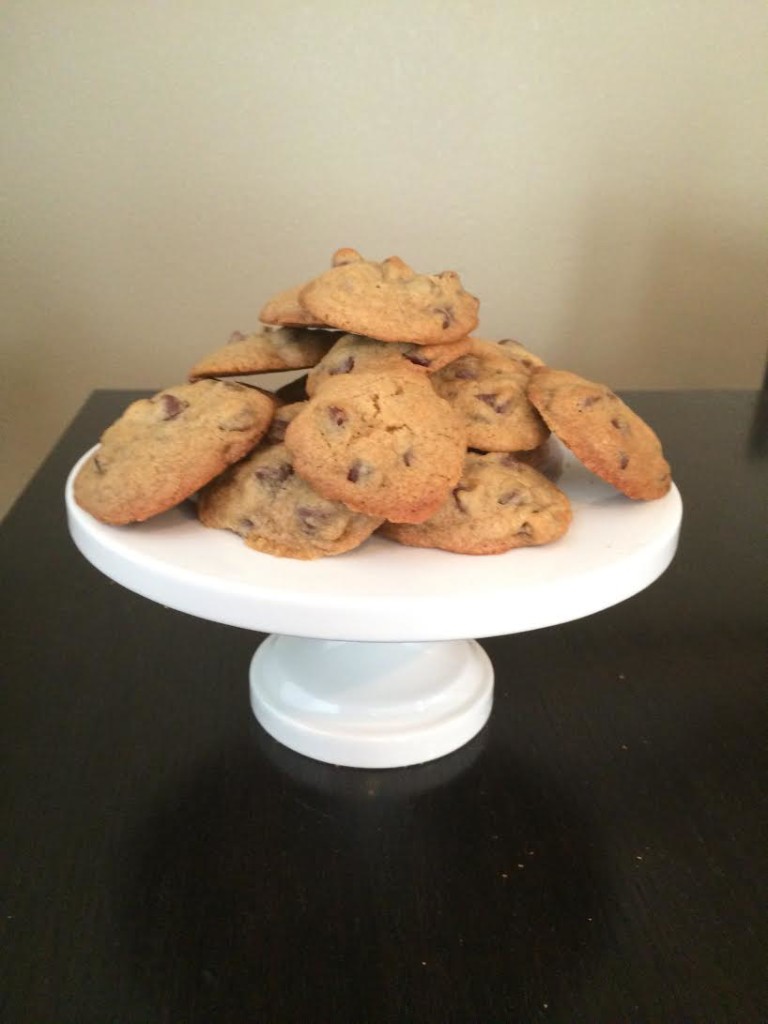 Directions:
1. Preheat oven to 300°F.
2. In a medium bowl, combine flour, baking soda, and salt. Mix well with a wire whisk.
3. In a large bowl, with an electric mixer, blend the sugars at medium speed.
4. Add the cold butter, and mix to form a grainy paste, scraping down the sides of the bowl. Add eggs and vanilla extract, and mix at low to medium speed just until blended. Do not overmix.
5. Add the flour mix and chocolate chips, and blend at a low speed just until mixed. Do not overmix.
6. Drop by rounded tablespoons onto an ungreased cookie sheet, 2 inches apart.
7. Bake 20-22 minutes until golden. Transfer cookies immediately to a cool surface with a spatula. You can line sheets with parchment and transfer to a cold surface to do it faster. (I baked for 18 minutes and kept checking, I thought they were done and didn't want to overbake them.)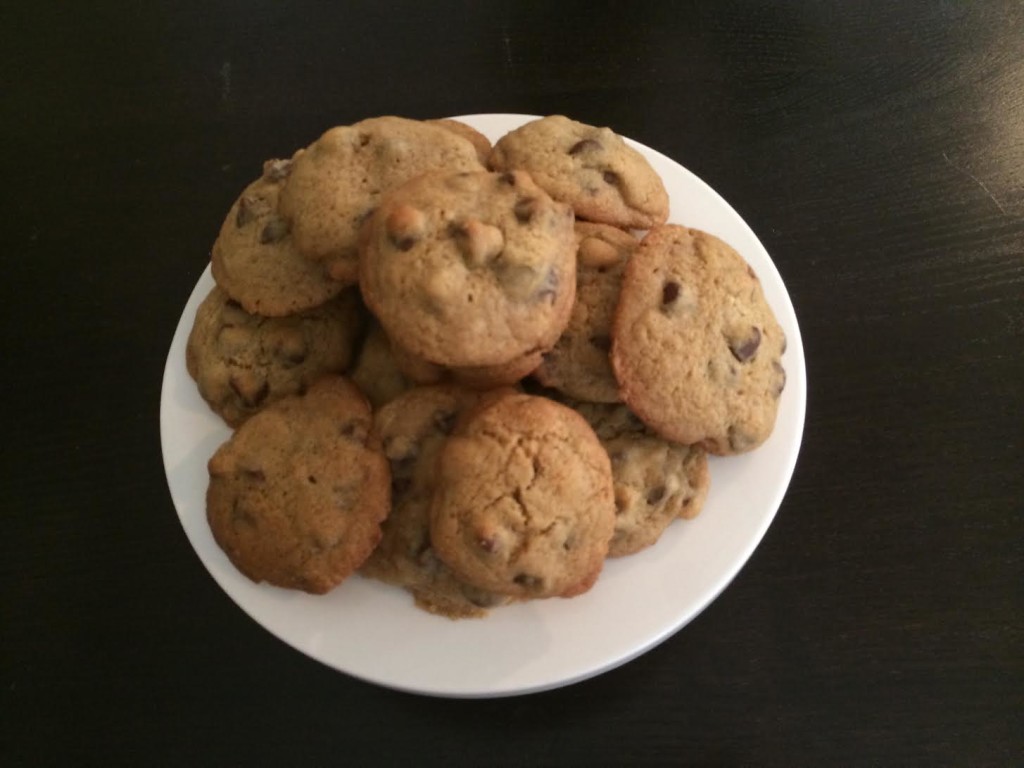 Slightly crispy on the outside but soft and gooey on the inside.
Yum! Grab a glass of milk and enjoy!