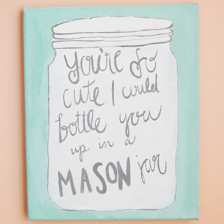 i've rounded up some sweet gift ideas for mothers, grandmothers, sisters, daughters and wives for this upcoming mother's day with something every household should have – a mason jar!
who couldn't use some cute storage and office organization with these painted mason jars?  i love stripes and these spring colors are just plain fun!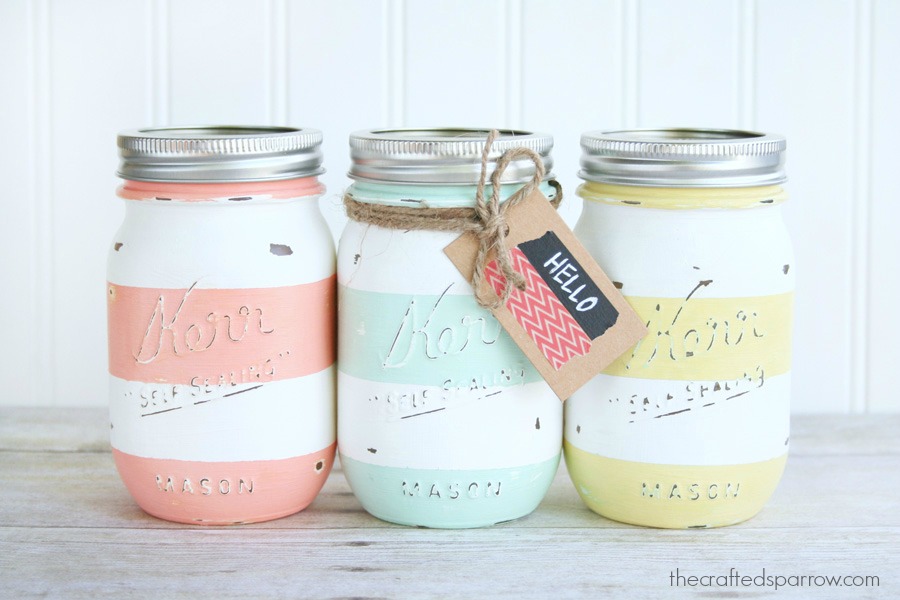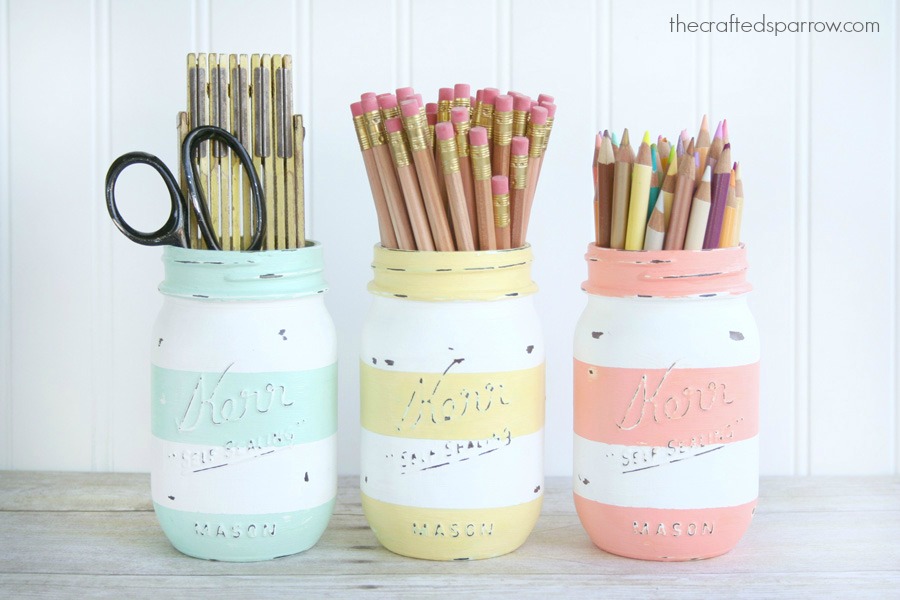 love them…it's time to go get some of this paint!
most women love flowers. but, what would make the flower giving even more special is a cute little vase with some sweet faces on it!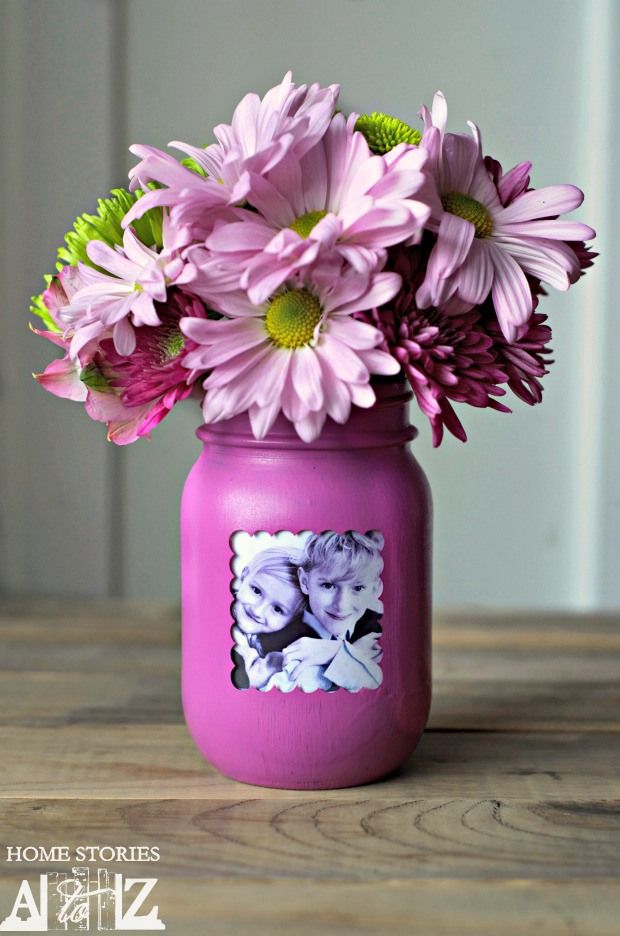 check out how to make this vase here.  i love the creativity that can happen with mason jars.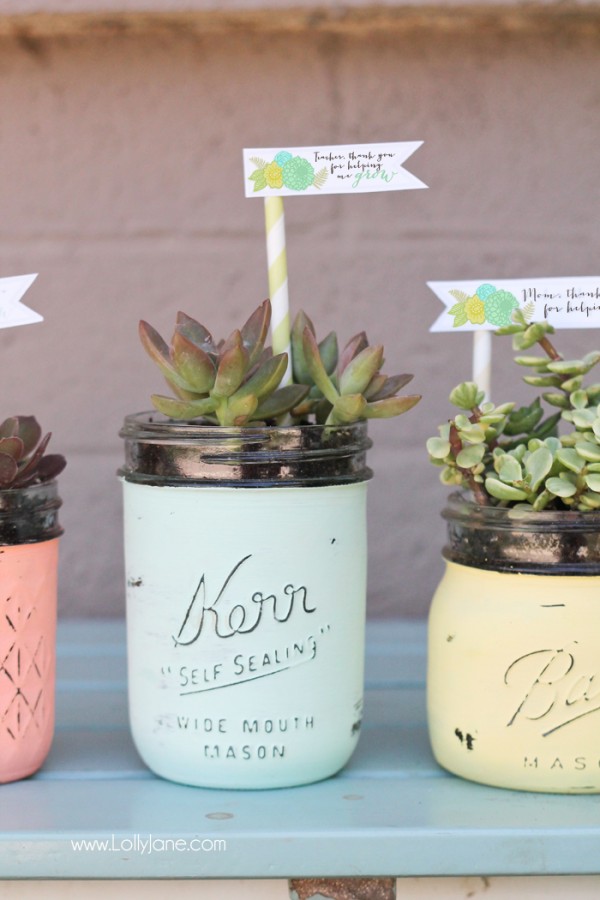 these succulents are screaming cuteness in these painted mason jars with added straws and notes for mom.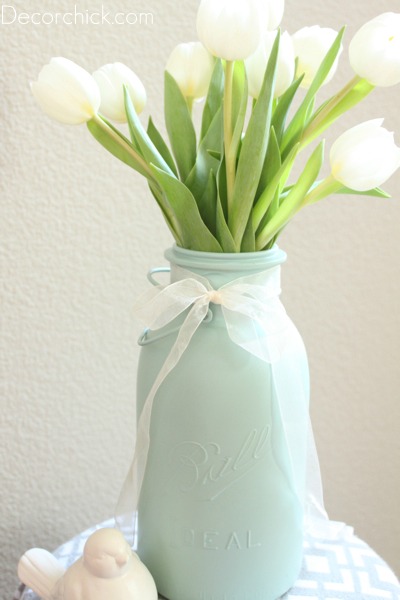 simple spray paint can do magic like this mason jar above.
know a special lady who loves to sew?  check out this sewing kit in a mason jar here.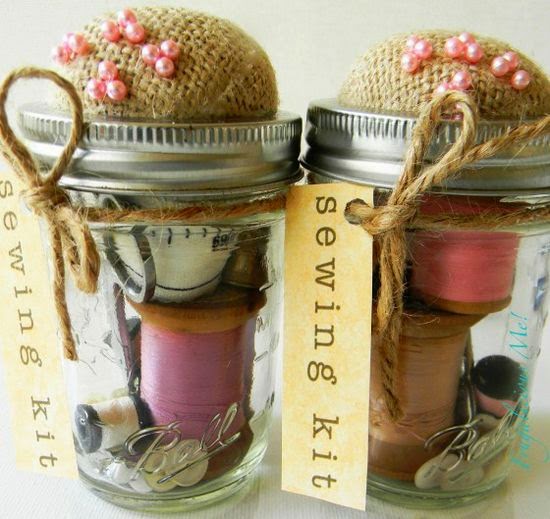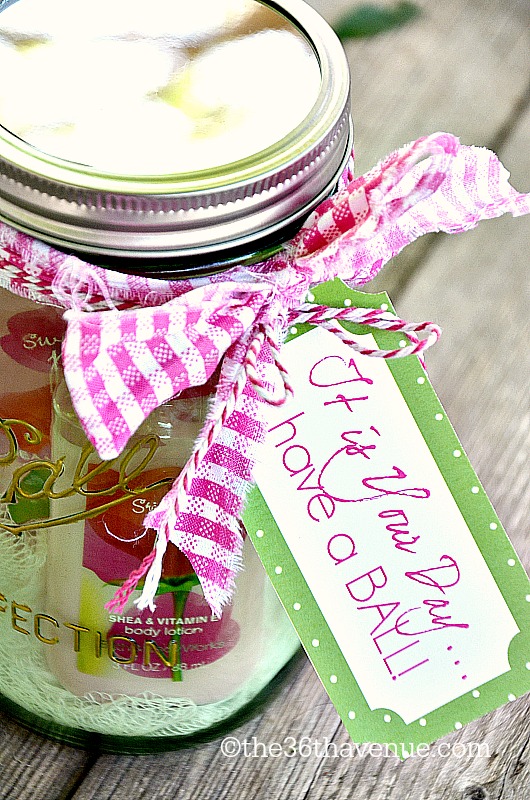 here's a way to personalize someone's jar with some of their favorite beauty and skincare products.  you could throw in lotions, nail polishes, travel goodies, etc.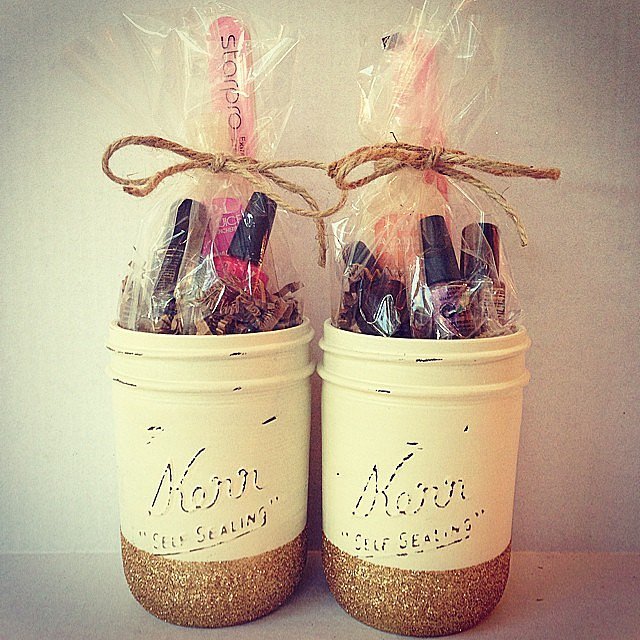 digging this nail polish holder and gift all in one.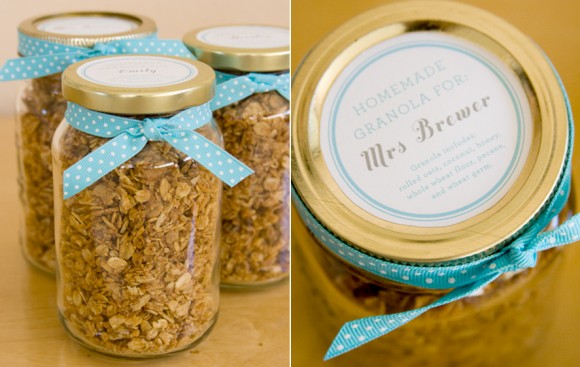 i've been wanting to make granola.  a yummy treat for those sweet ladies in your life.
i'll be back on thursday with some cute wreath gift ideas!