october flew by…here's a look at what went on!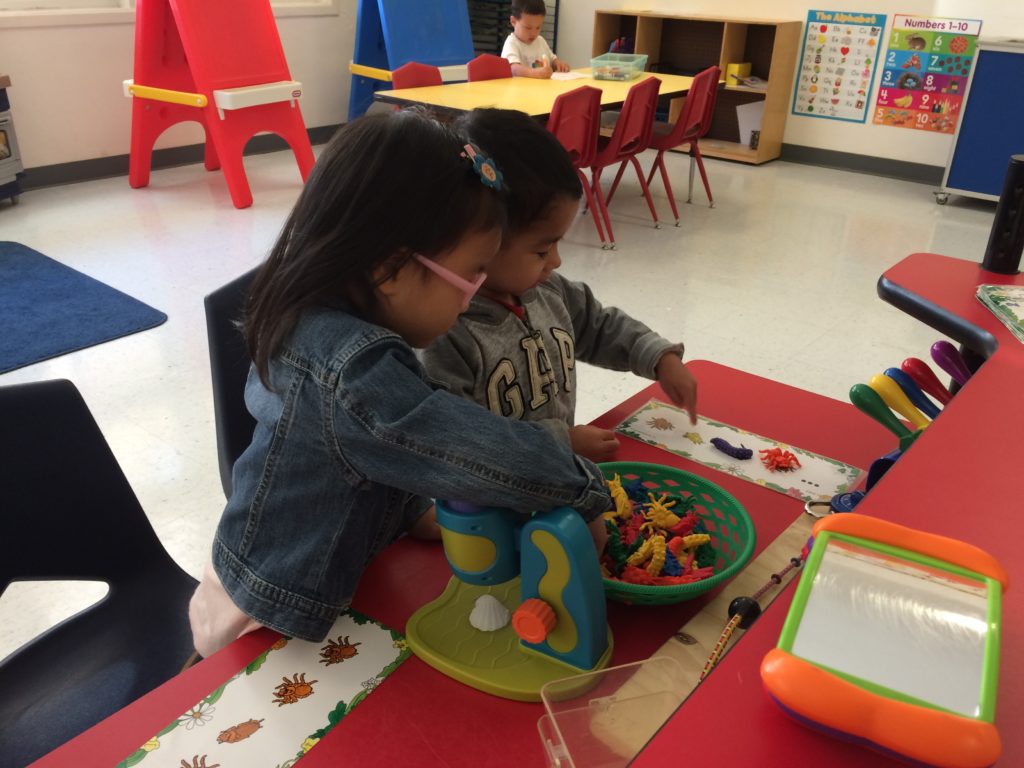 preschool days…they are so sweet when they yell out "mommy!" and run towards me when i pick them up.  i know it won't last forever.  i need to record it!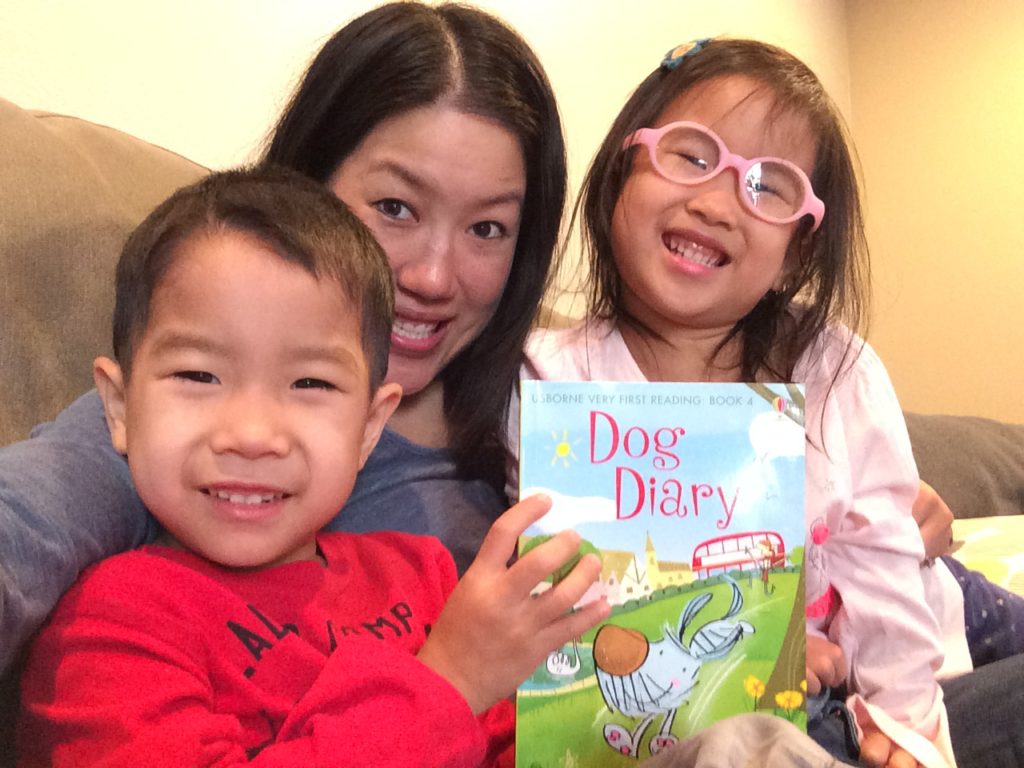 curled up on the couch reading with our favorite usborne books.  have you heard of usborne books? ;)  if not, you should check them out!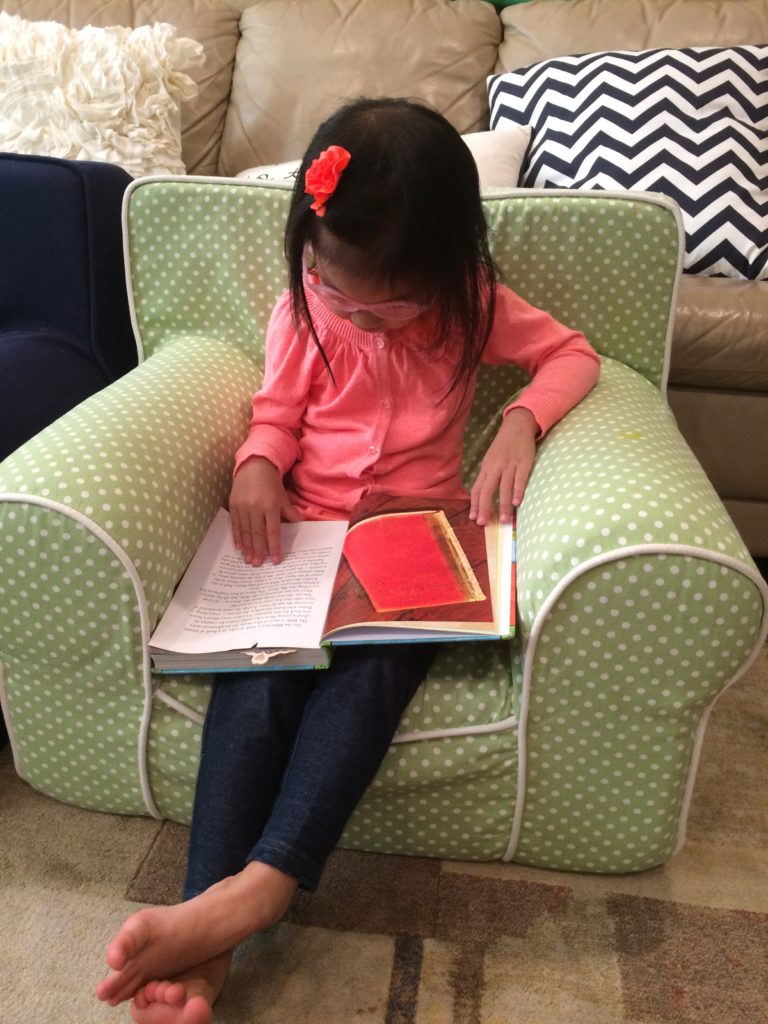 a little bible reading…mom's been trying harder to read more and do her bible study homework in front of the kiddos so it's sweet when i find the little ones reading their bible too.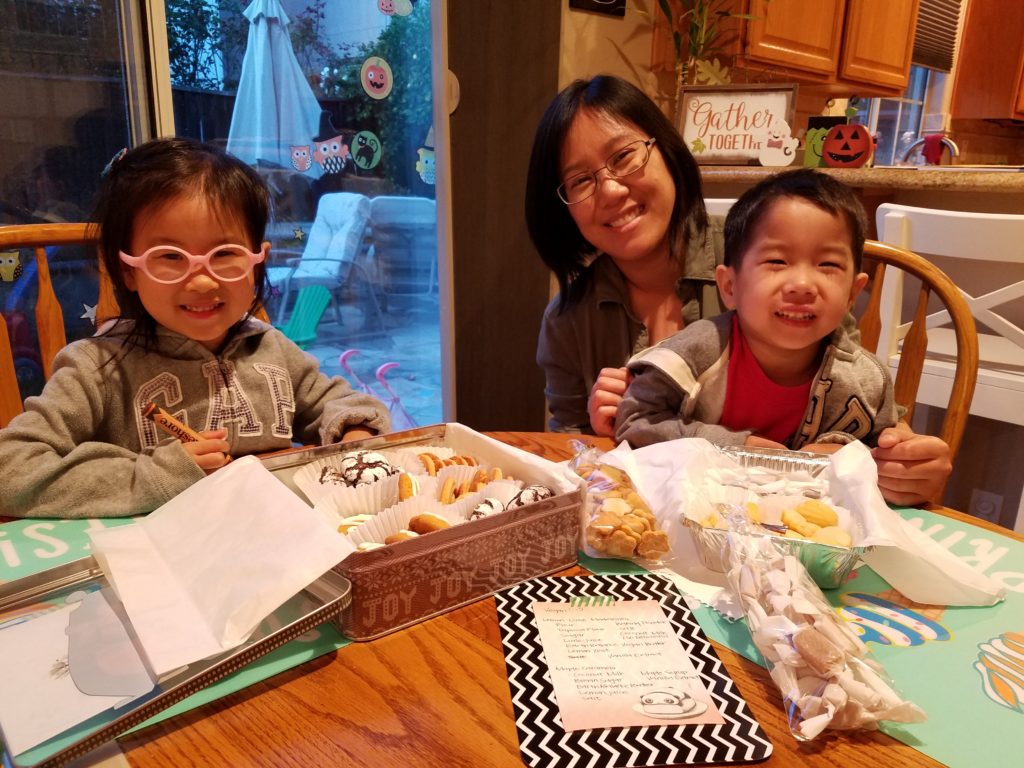 auntie rozzie stopped by with her annual christmas baked goodies, including delicious vegan madeleines and caramel candies for j!  she's so on top of christmas in october!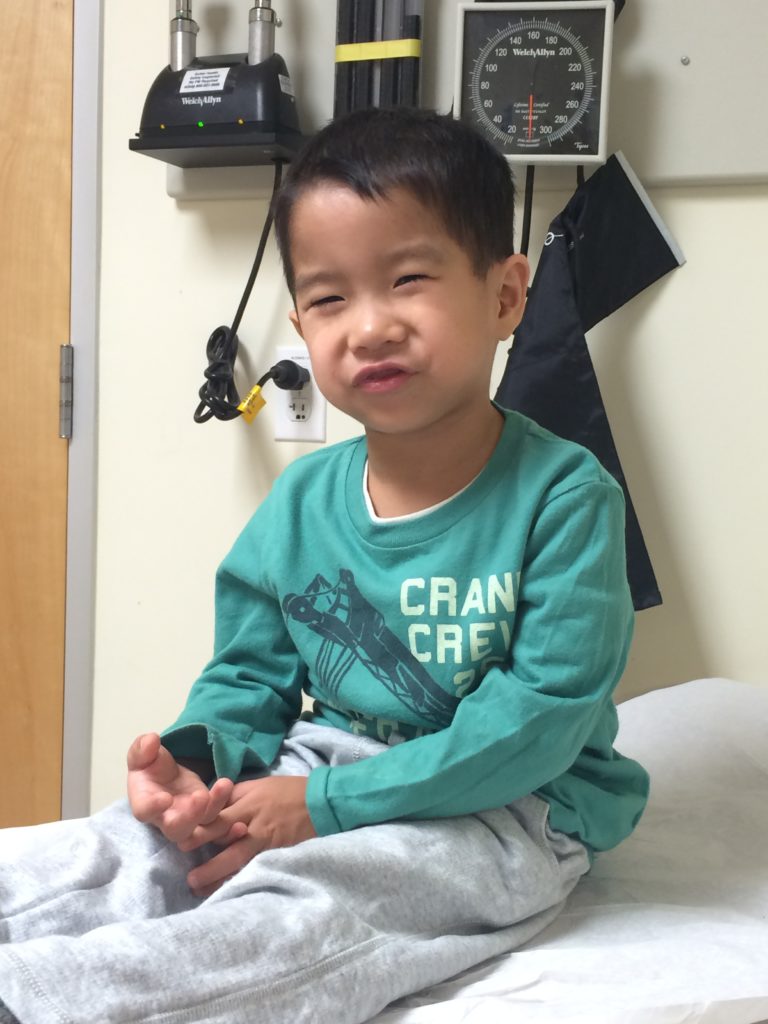 jer had his routine endocrinology doctor's visit and always has the best attitude.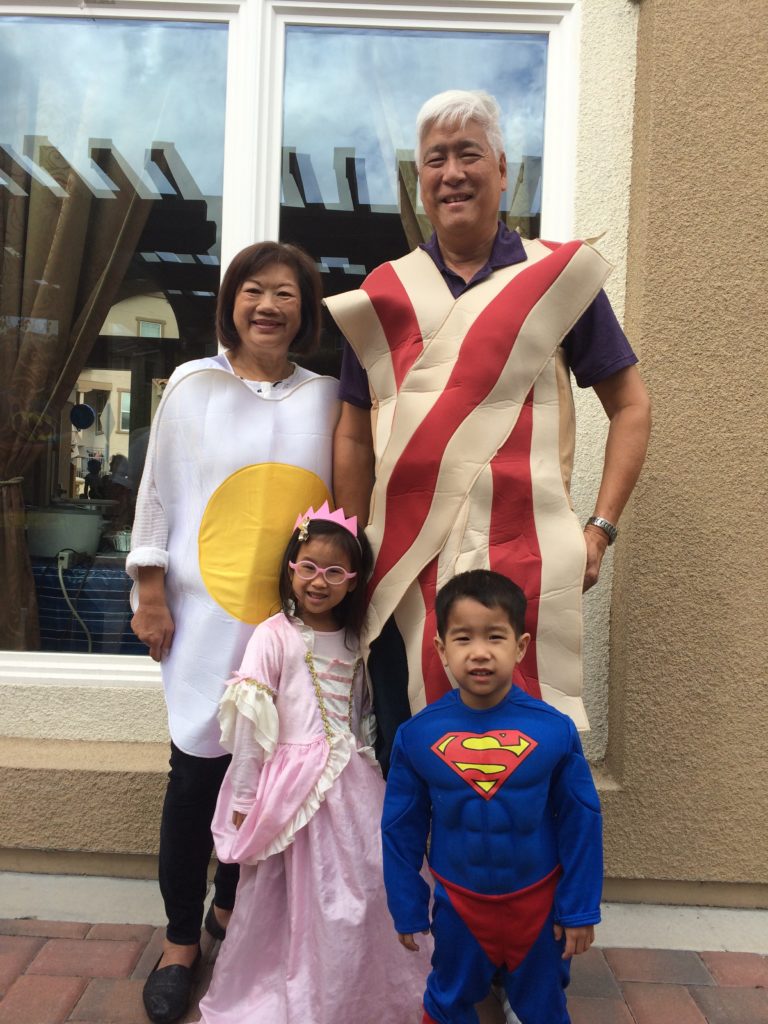 '
all dressed up in costumes at cousin kali's 1st birthday, and yes, they wanted to pretend to eat my dad's costume because they love bacon. :)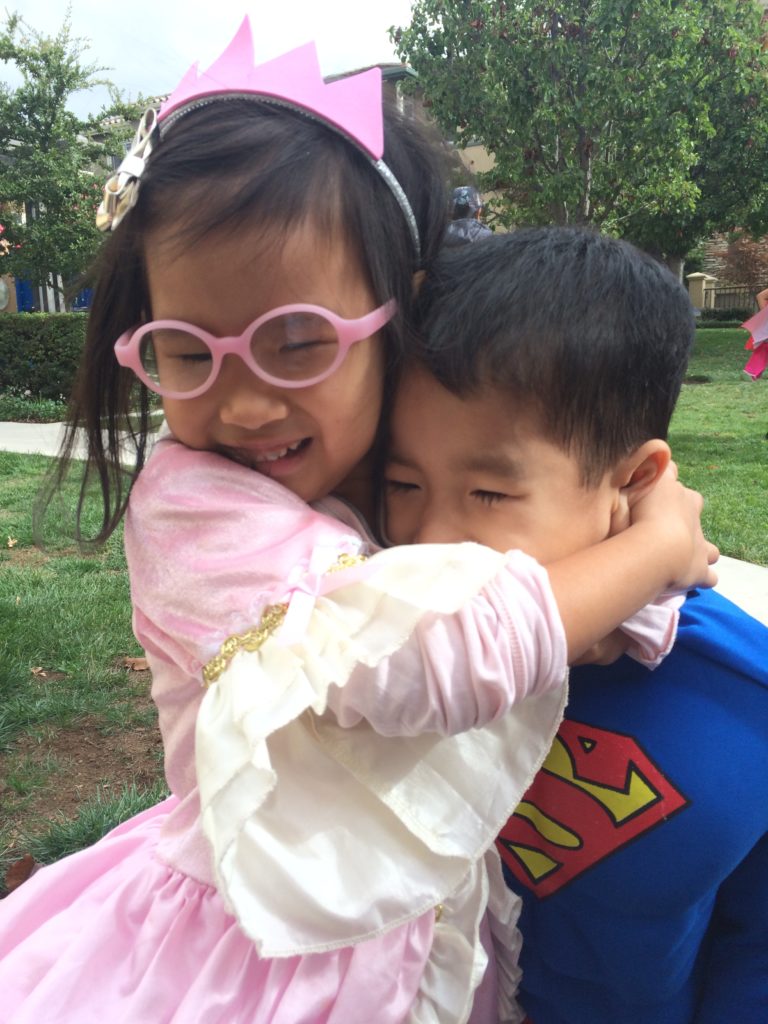 some days, she'll tell me she REALLY loves jeremy…she has such a soft spot for him.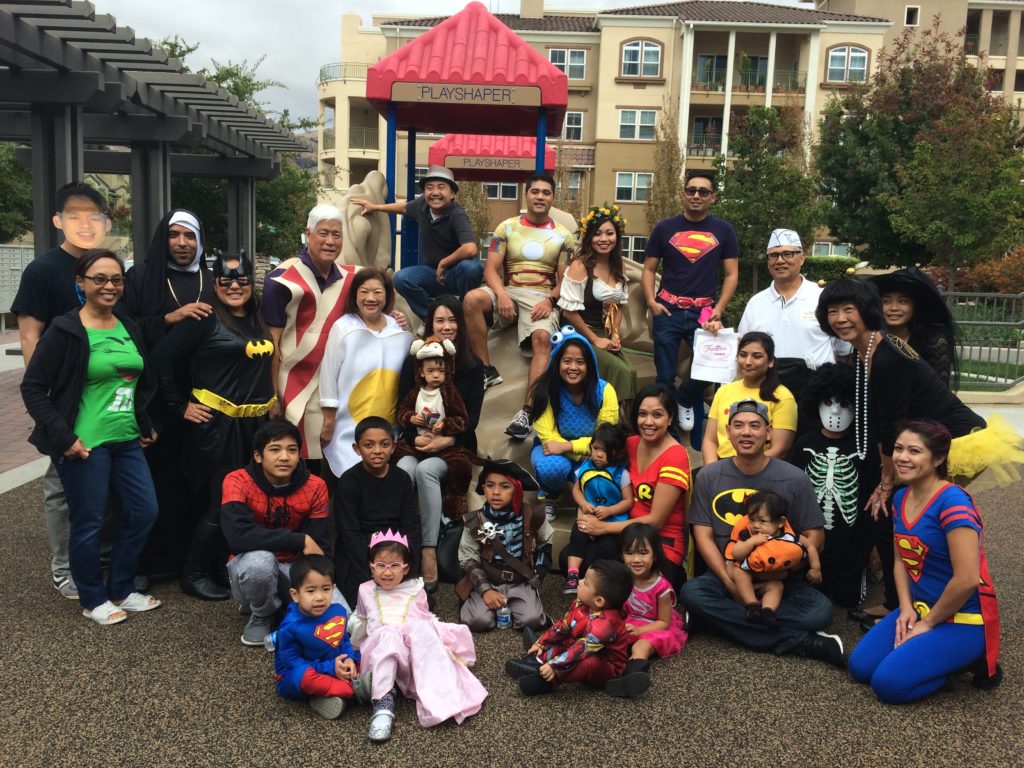 happy birthday kali aka nemo!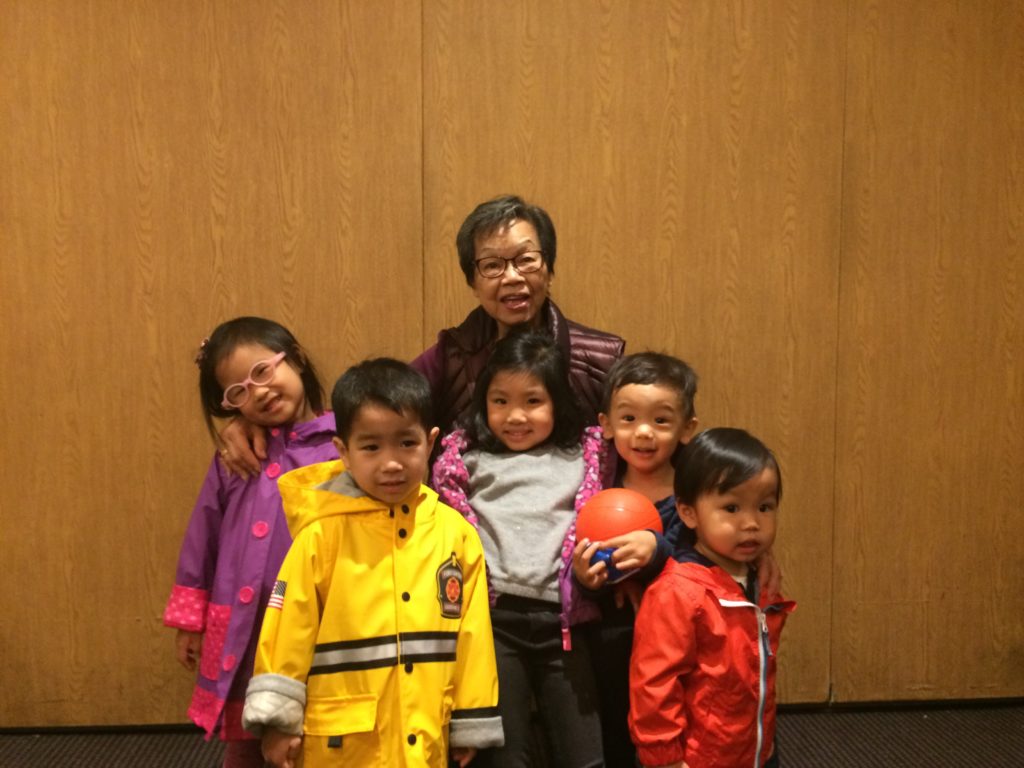 happy 89th birthday to our wonderful bak bak (great grandma)!!!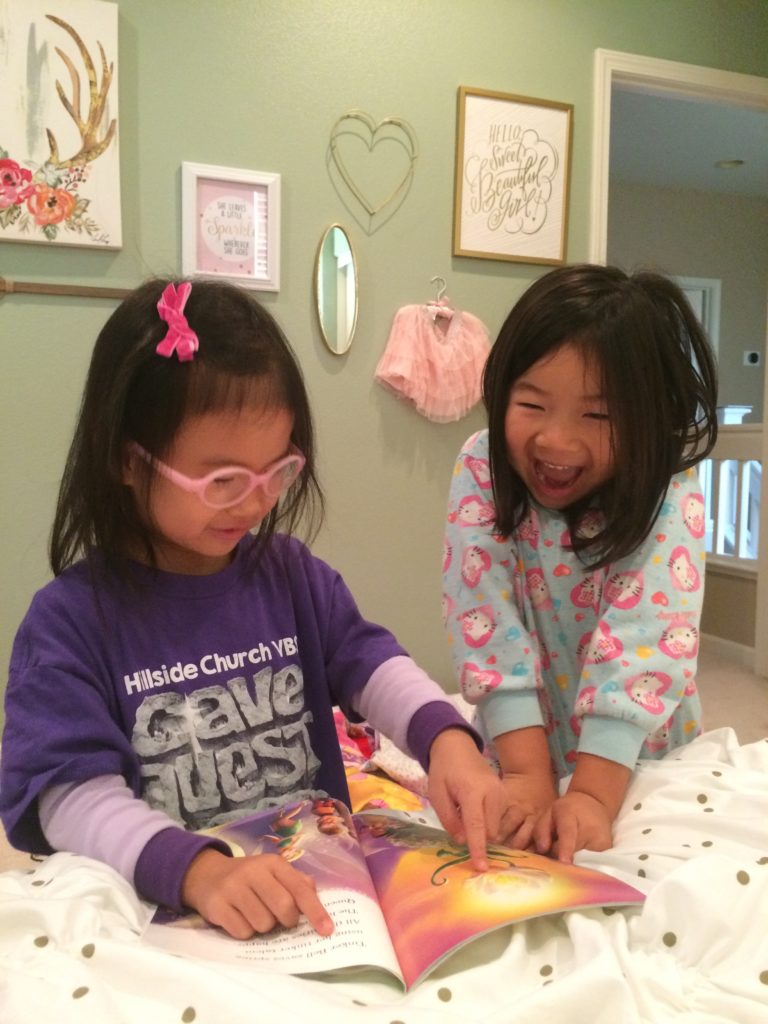 cousin mari slept over for the first time and these girls had a blast.  they stayed up way past their bedtime and i even caught them in jeremy's room while he was sleeping.  first sleepover memories. :)  the good thing is that ever since mari has slept over, the twins have stopped coming to our room in the middle of the night, staying put, and sleeping together in m's room without waking until morning.  can i get an amen?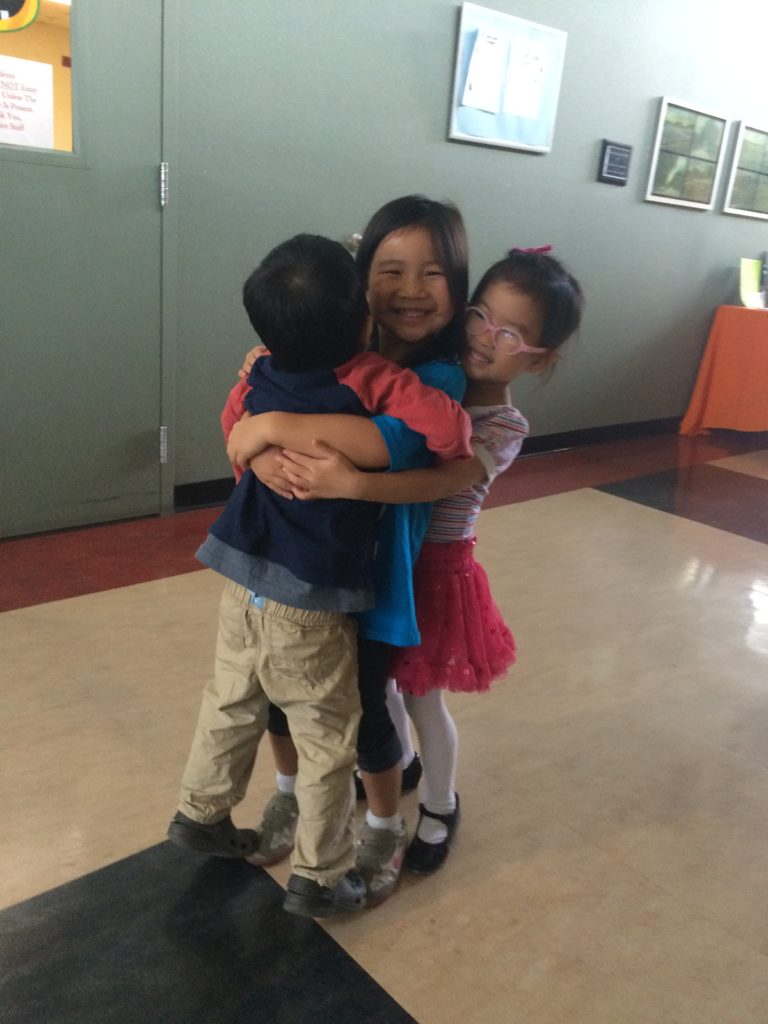 a taste of what triplets would be like for a day.  they had so much fun together.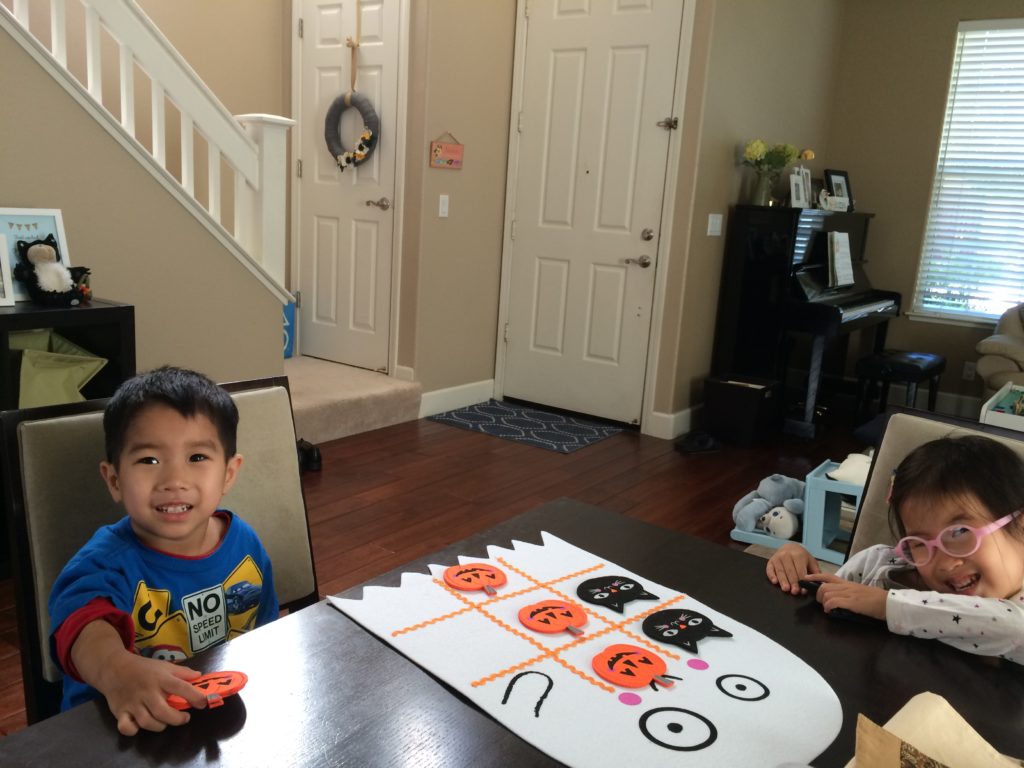 we played halloween tic-tac-toe :)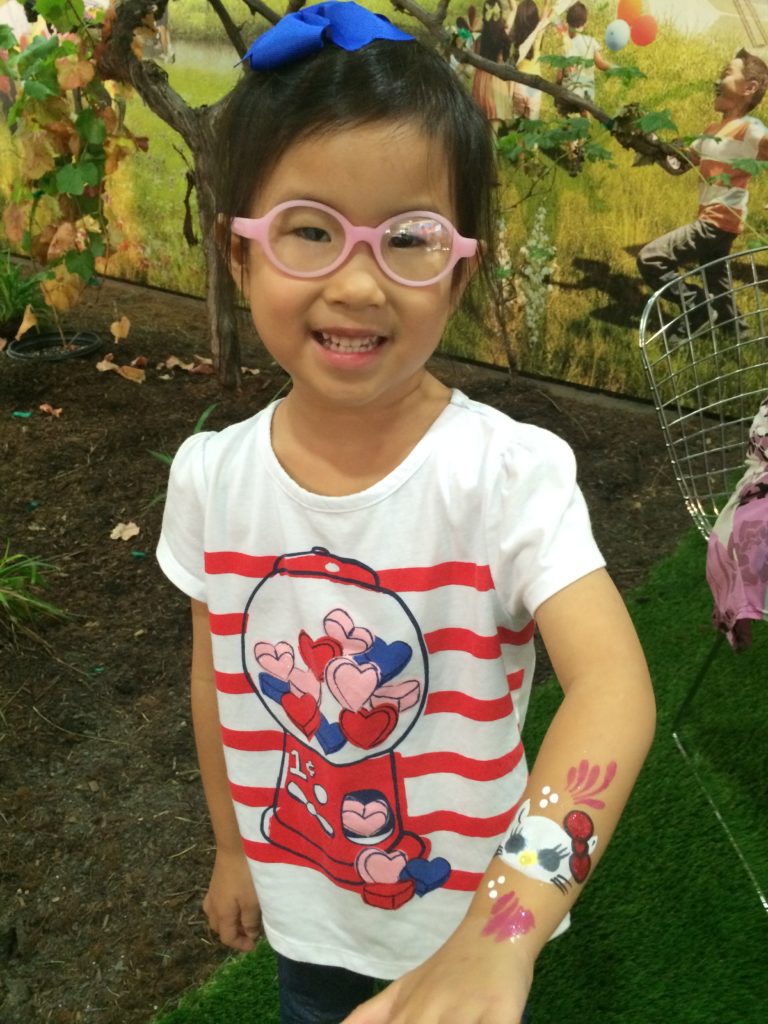 we went to a harvest festival and the hello kitty paint job was looking okay until she got black eyes, haha.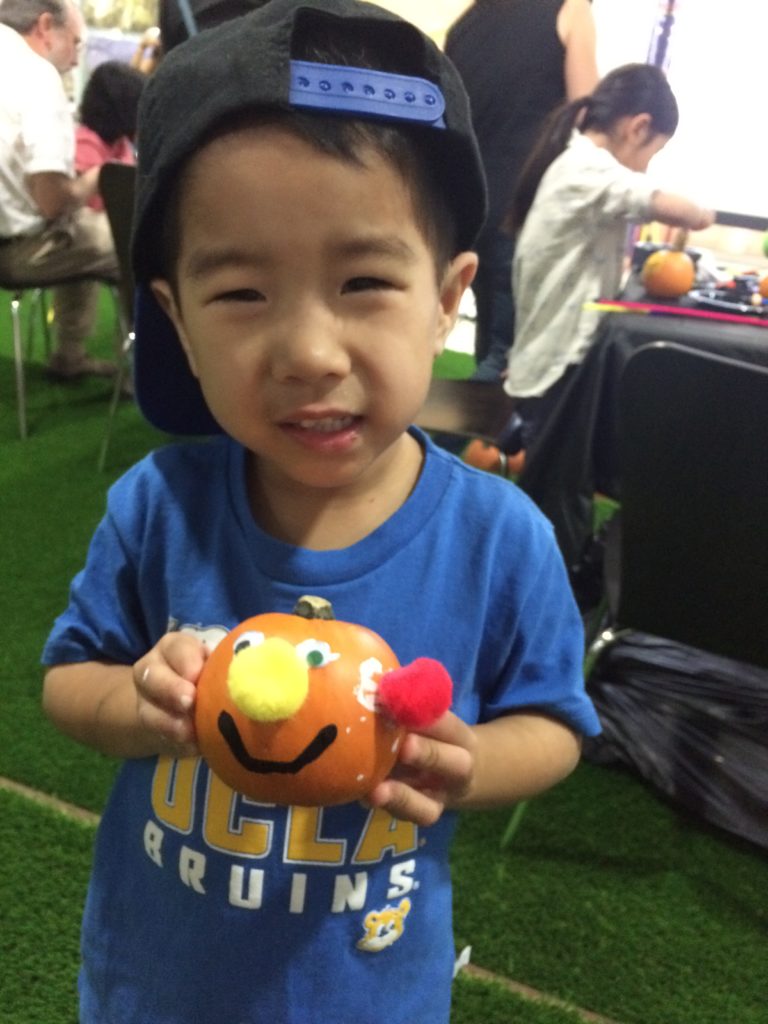 love this little pumpkin.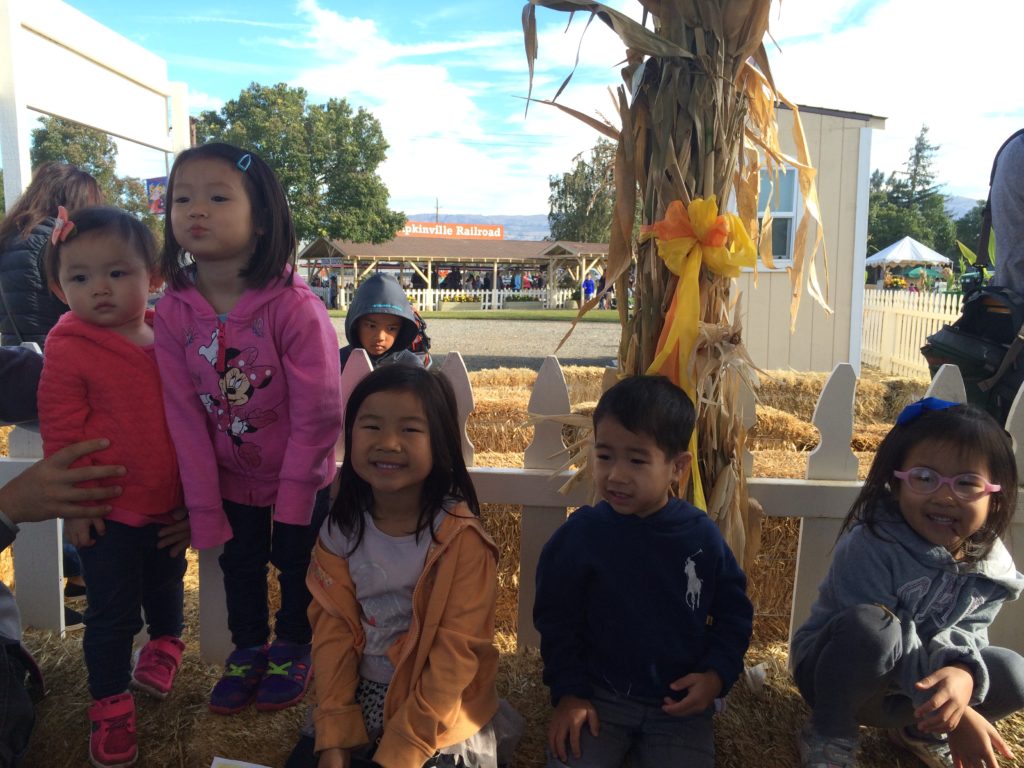 pumpkin patch trip to uesugi farms with their cousins and in line for the hayride.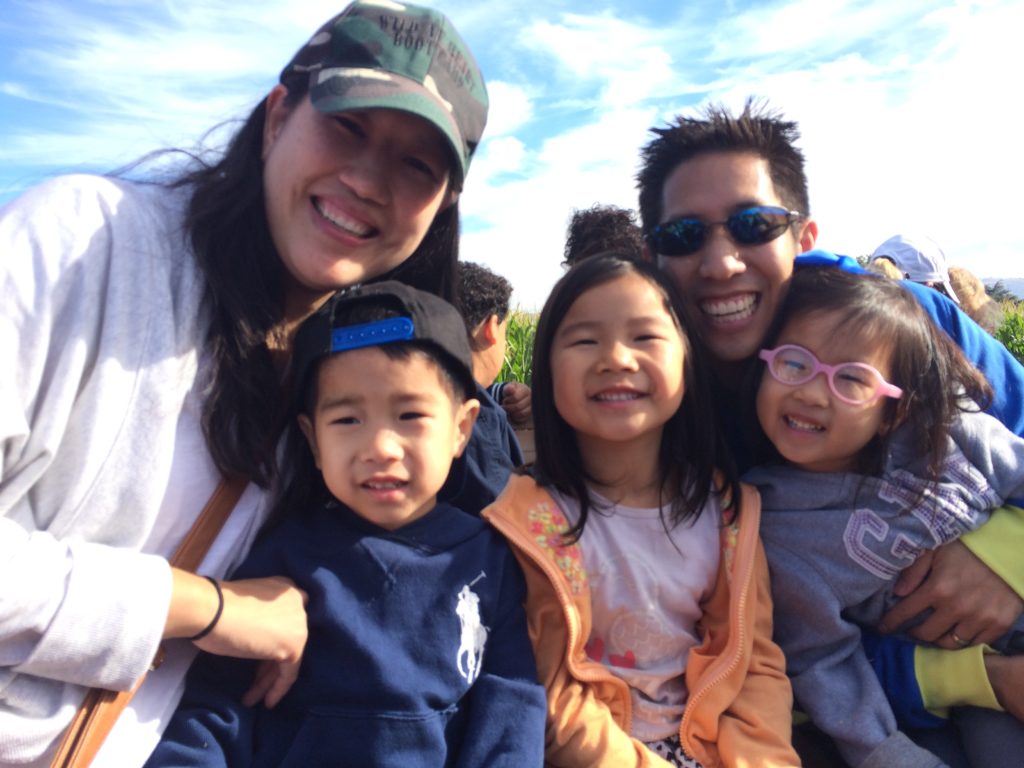 on the bumpy hayride.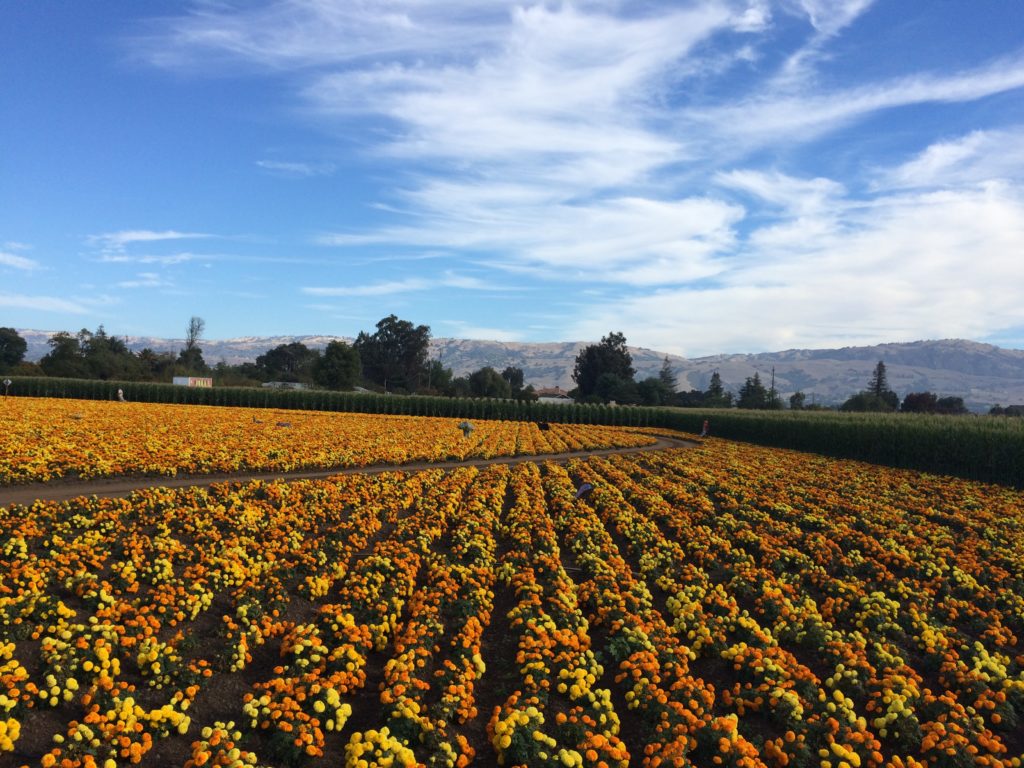 just gorgeous.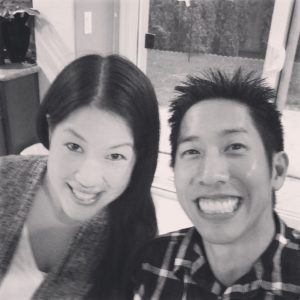 annual friendsgiving early, loved this time with our brothers and sisters.  keeping the tradition alive even though some folks have moved out of state.  we share one thing that we are grateful for, and then a wish for next year.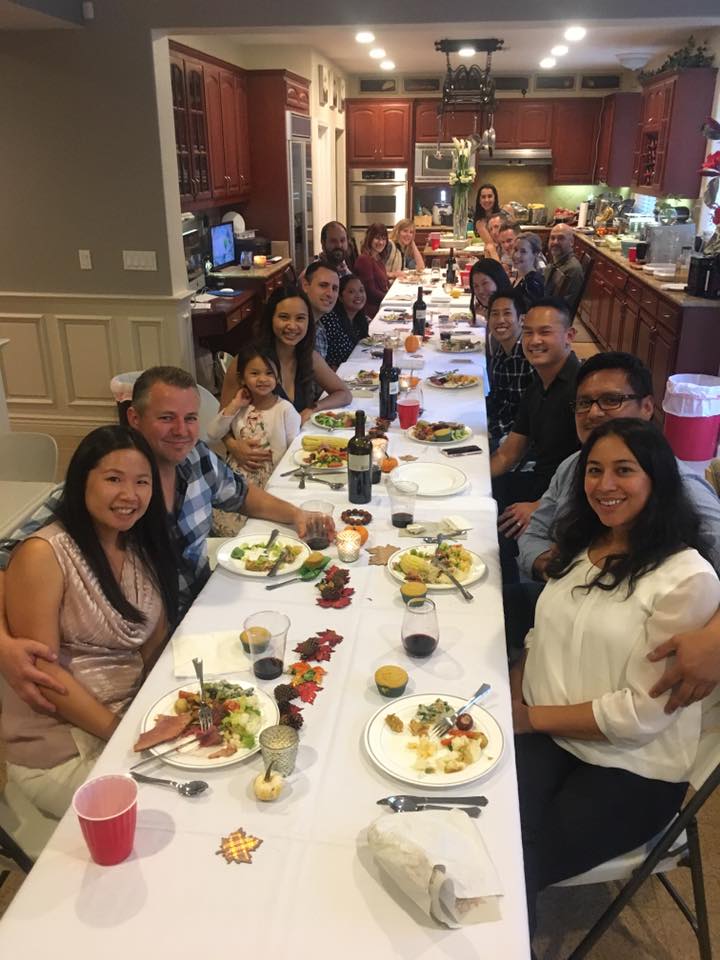 delicious meal and since turkeys weren't out this early in october, we were thankful for prime rib roast :)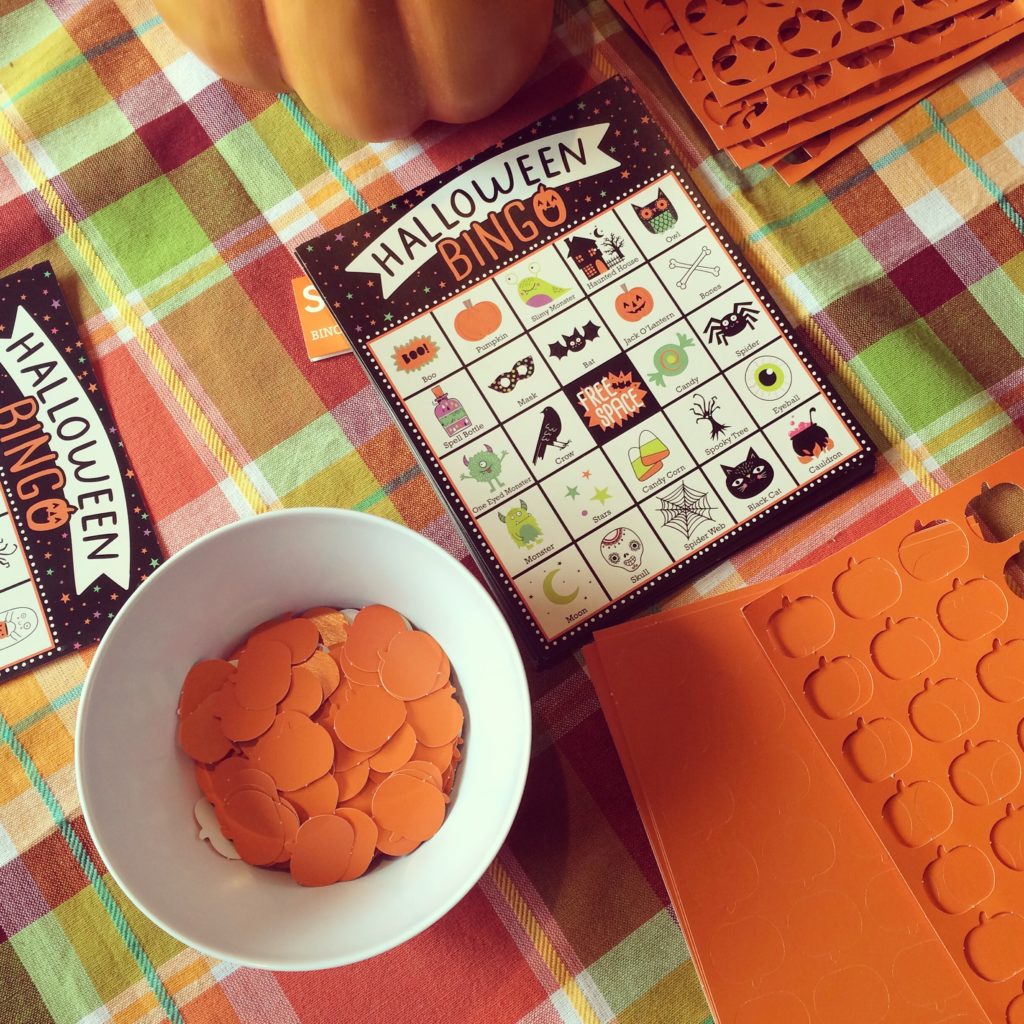 halloween party prep…thankfully i had an extra pair of little hands to help me punch out all of the little pumpkins!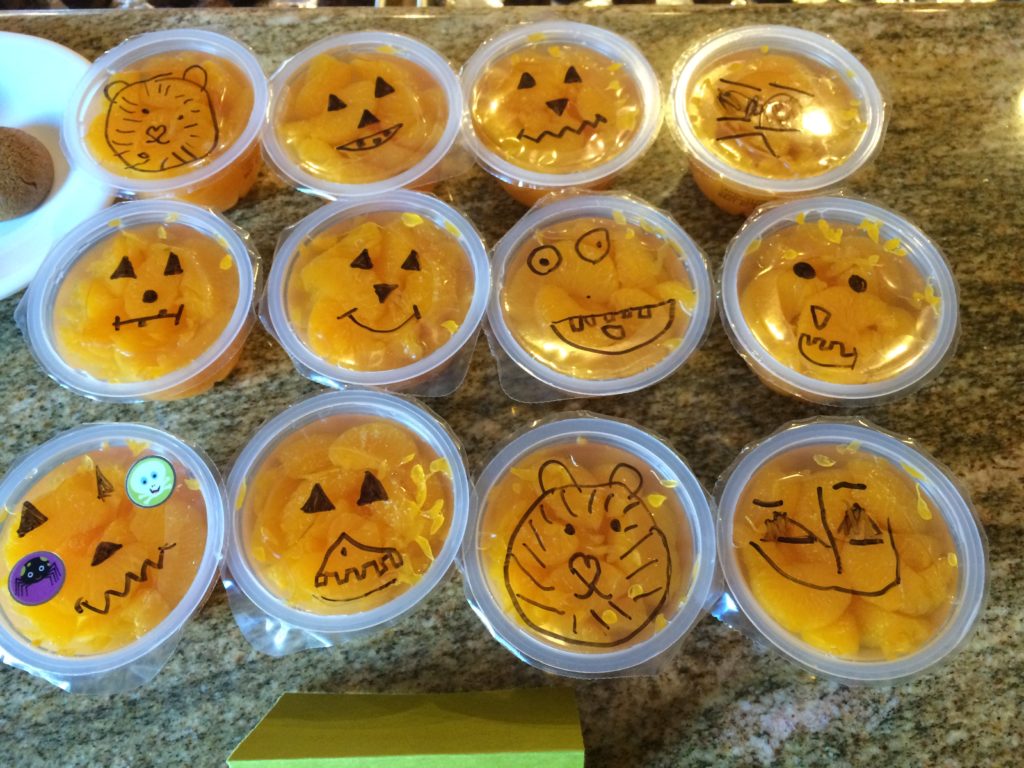 i also had some help with the mandarin orange cups.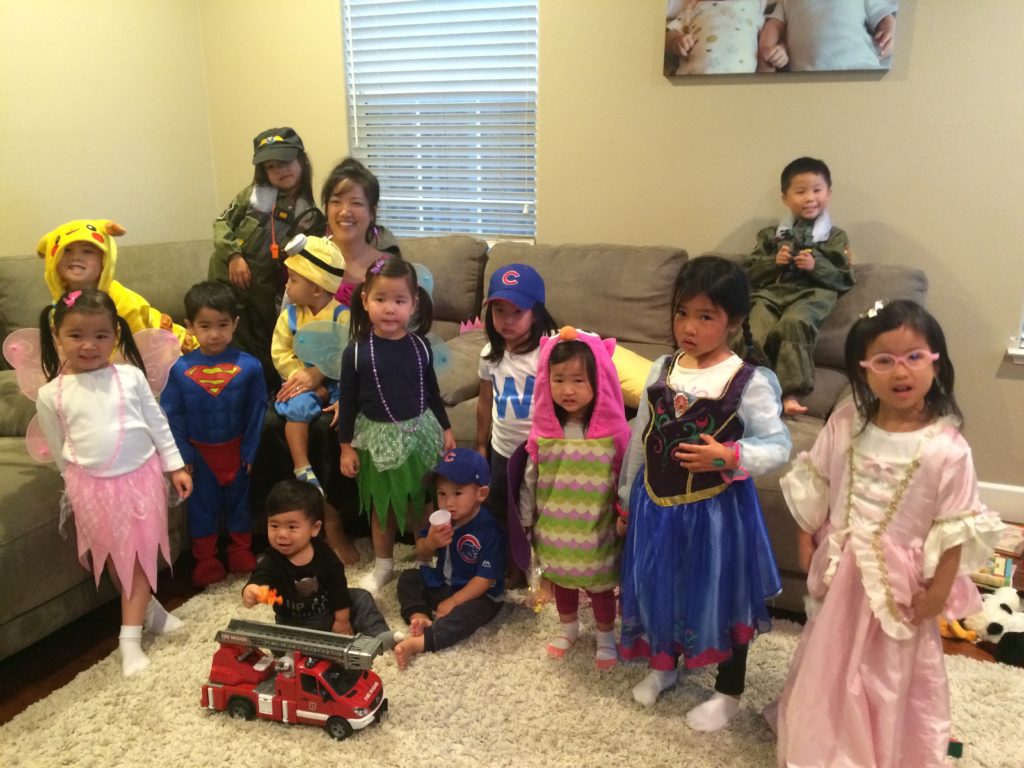 some of the kiddos!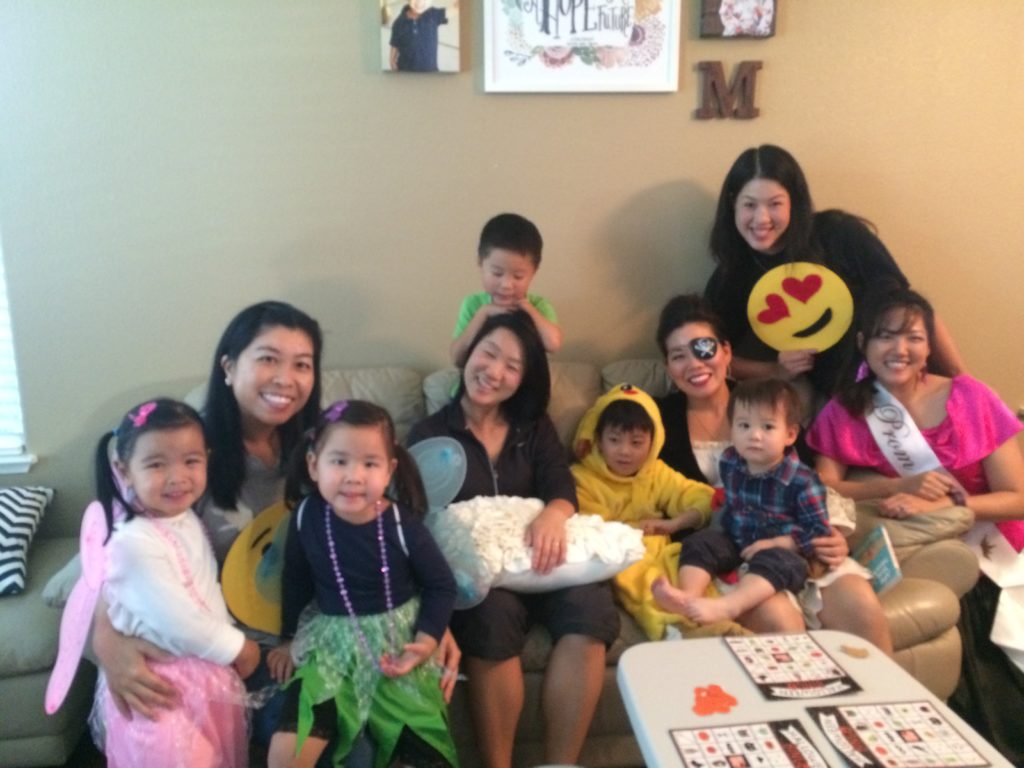 halloween is always a reason to party :)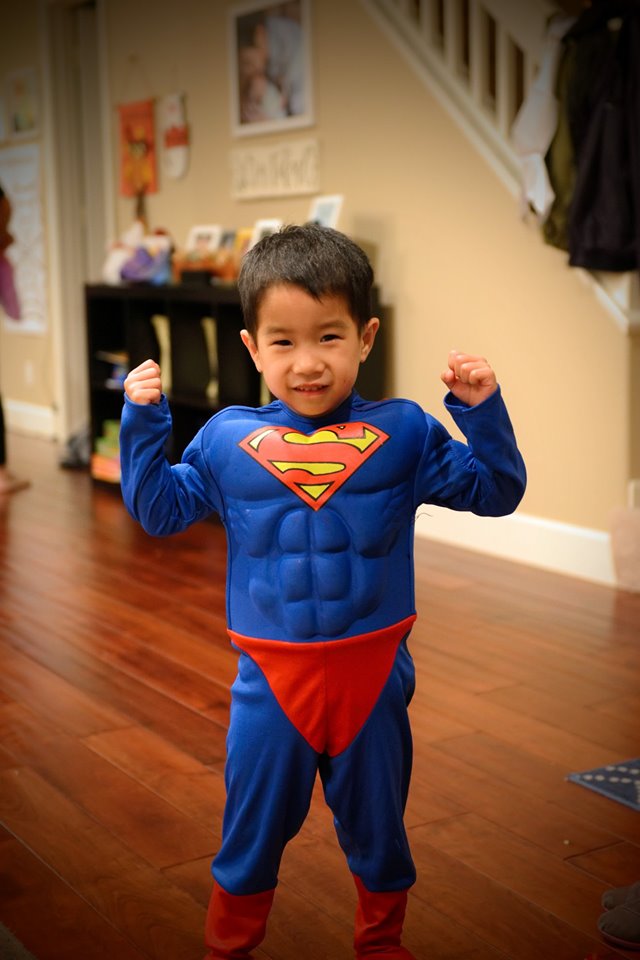 guess who won best kid's costume?  even with a missing belt and cape!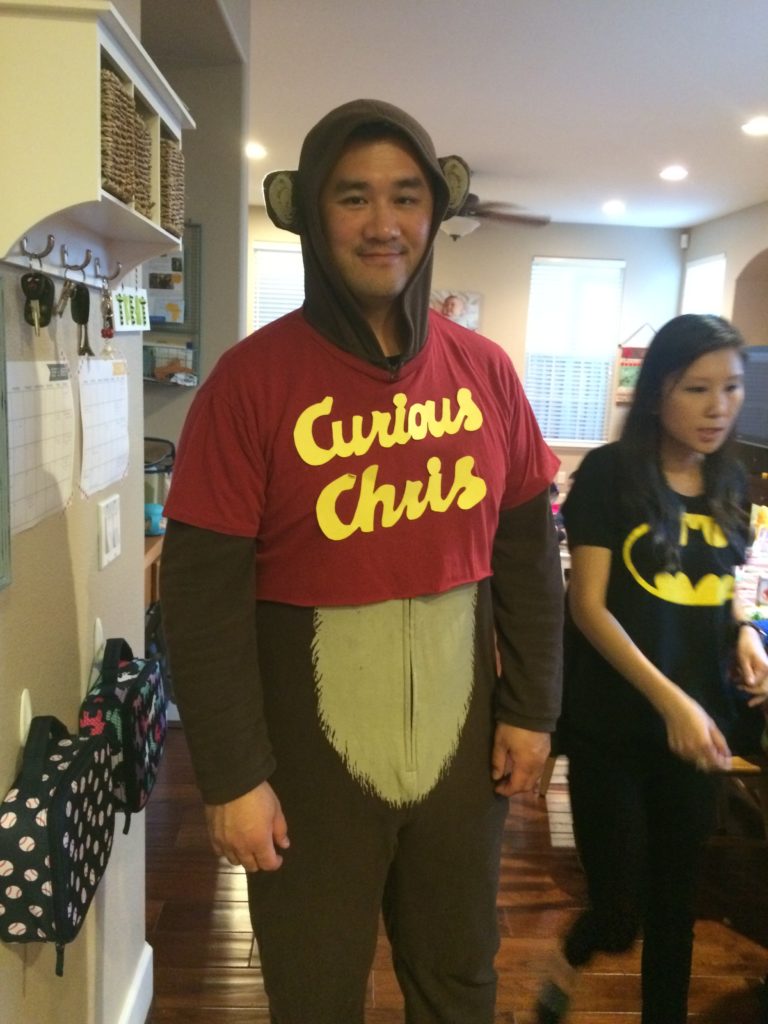 curious chris won best adult costume!!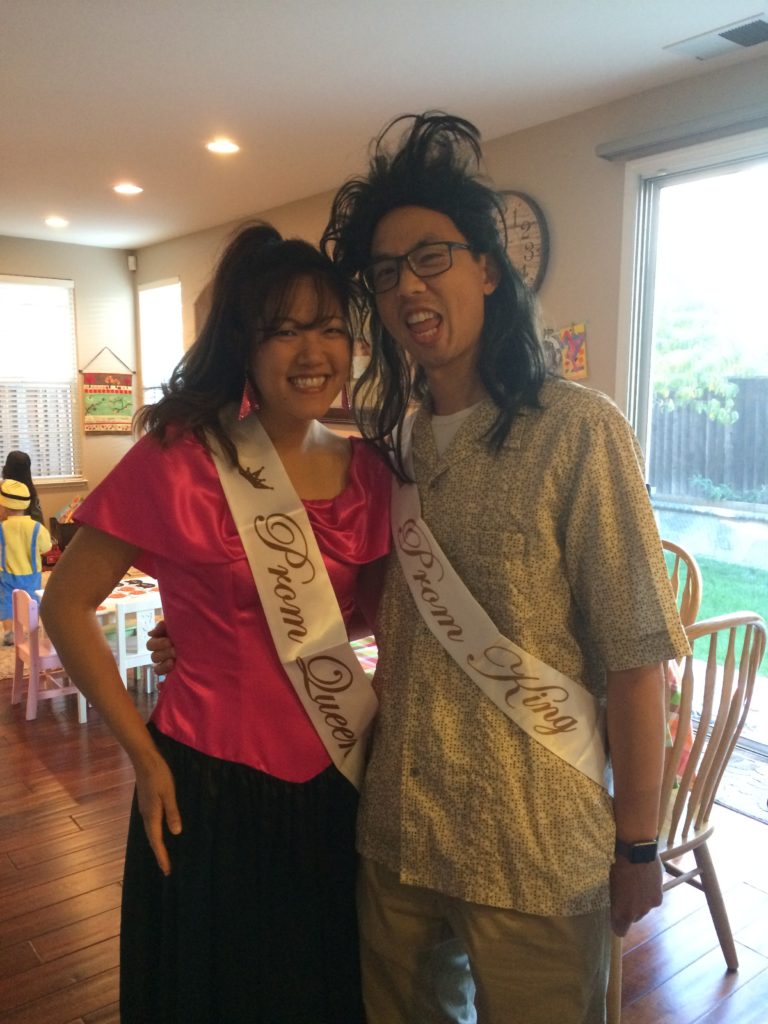 our 80's prom queen came in a very close second and won our chicken wing cookoff :)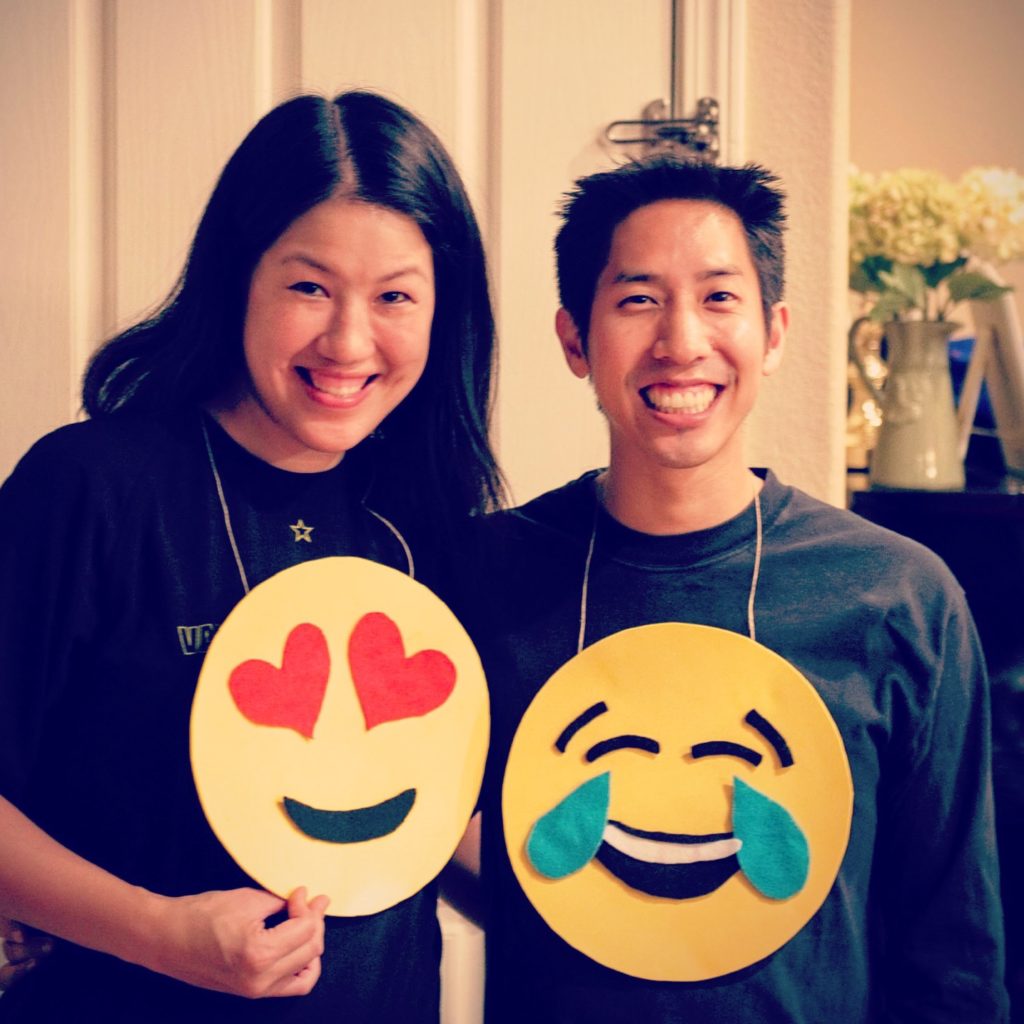 we had all the "good feels" this halloween!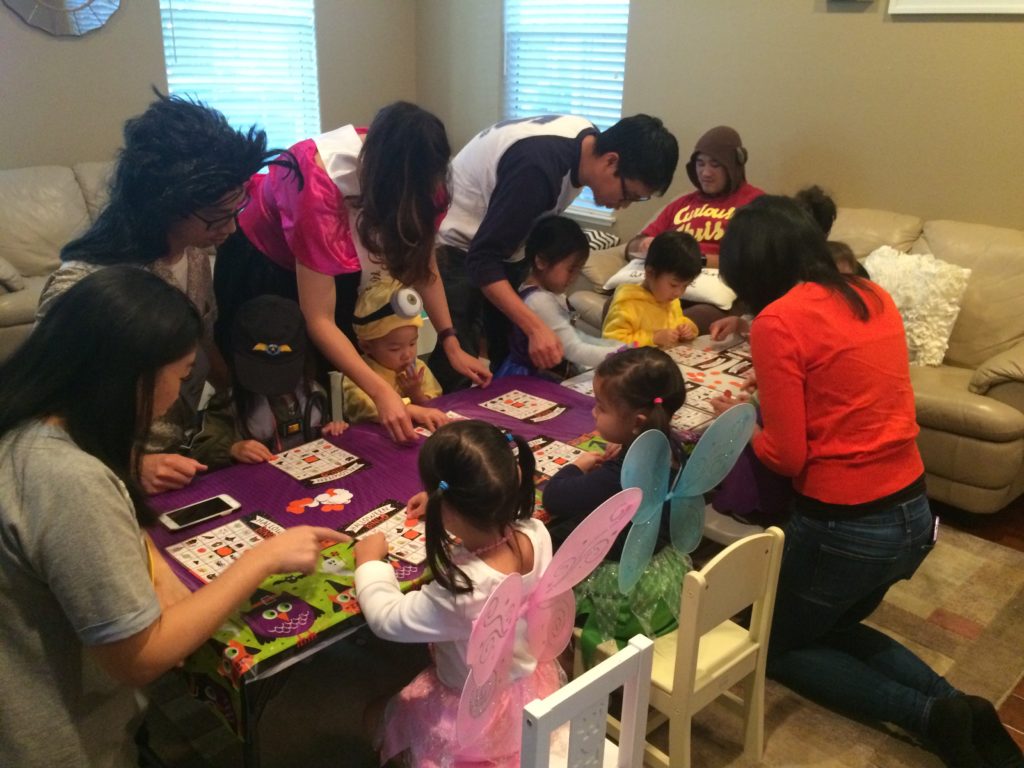 bingo time!  i think the adults had fun with this game. :)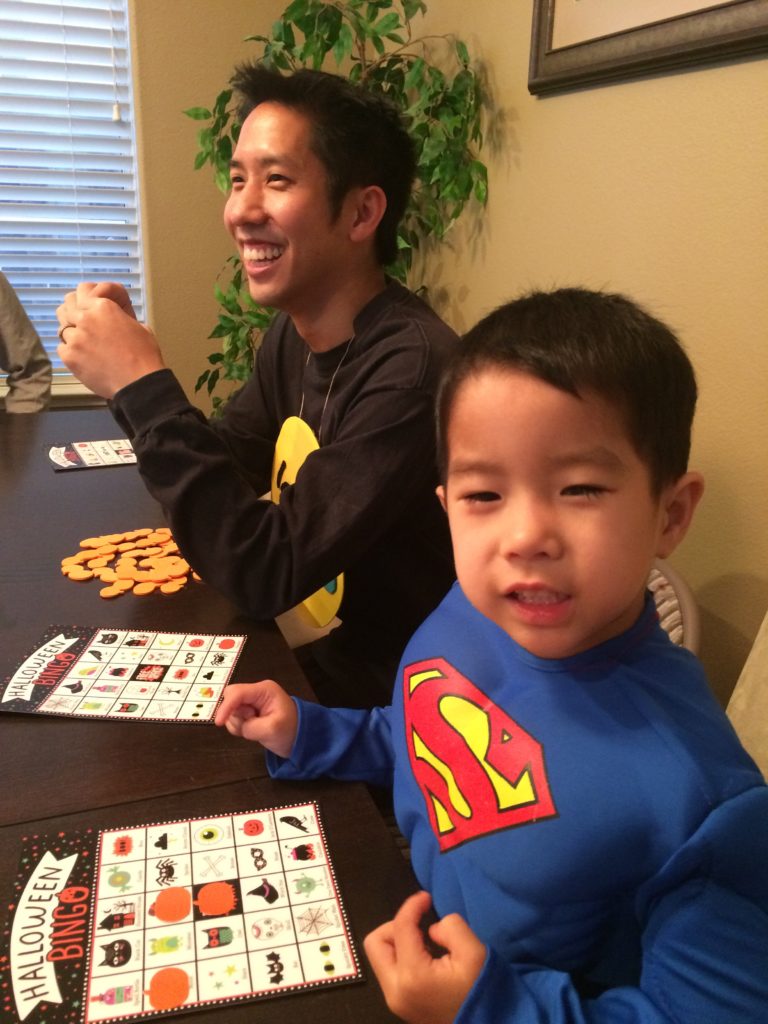 dad was calling out the bingo cards and having fun too.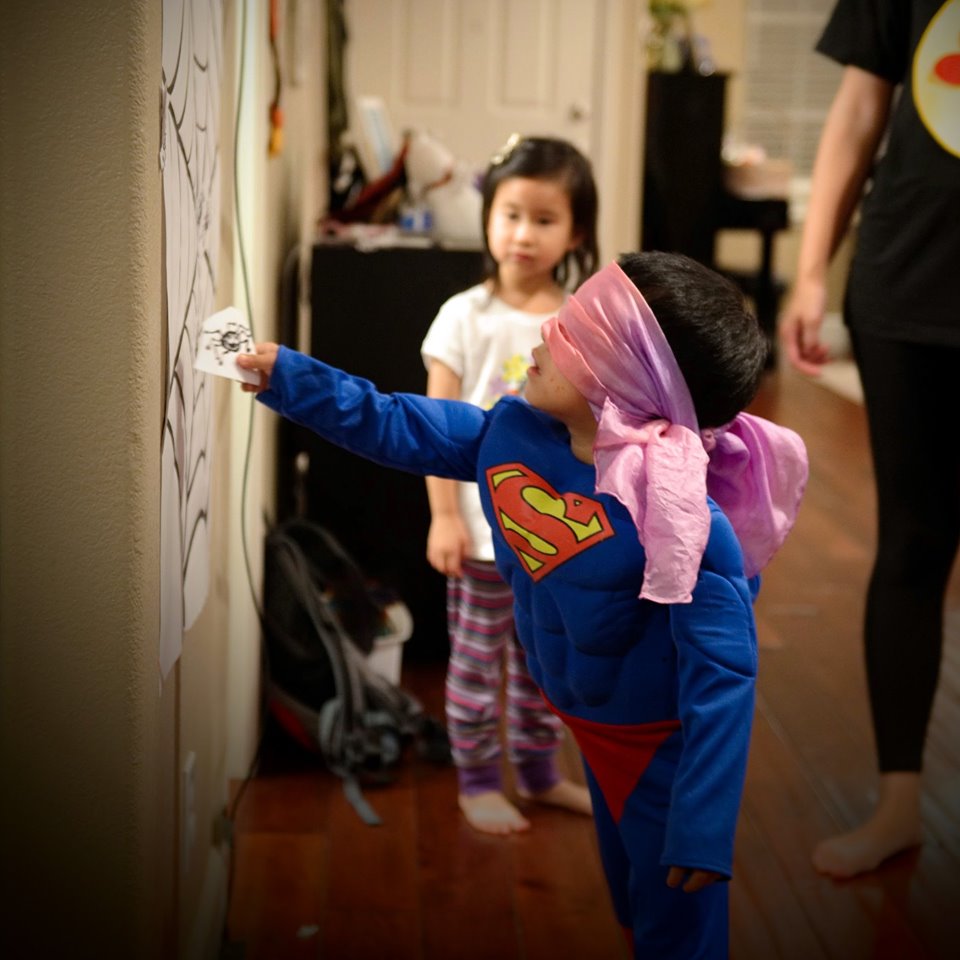 "pin the spider on the web" game.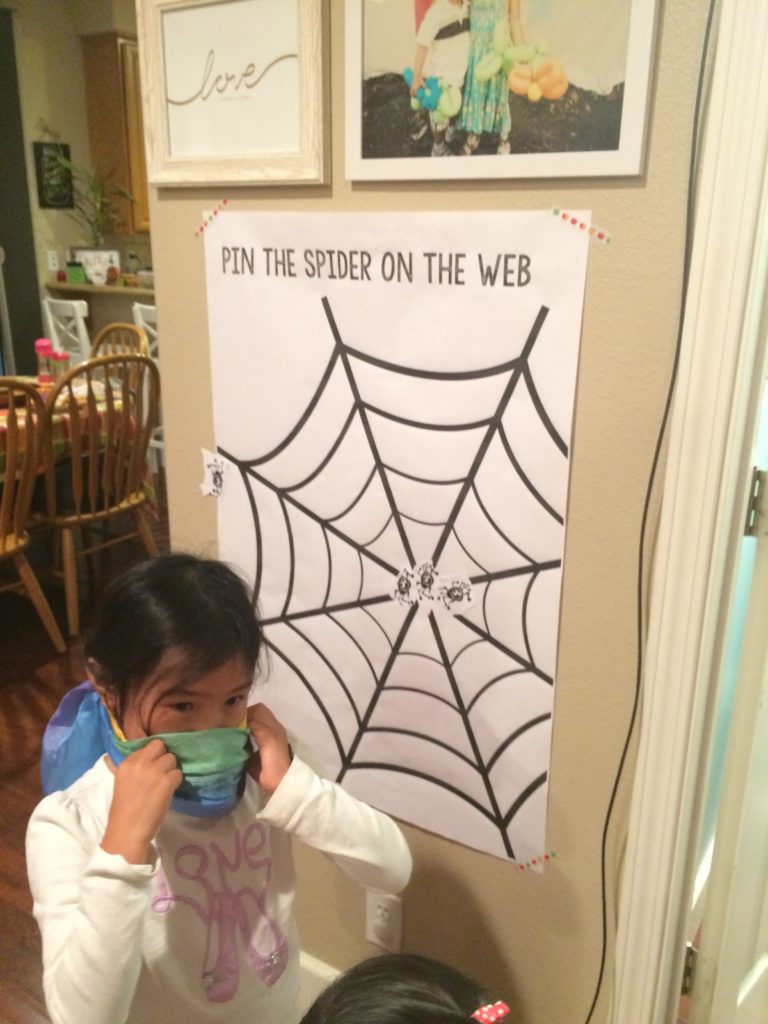 audrey got it right in the center and was our winner :)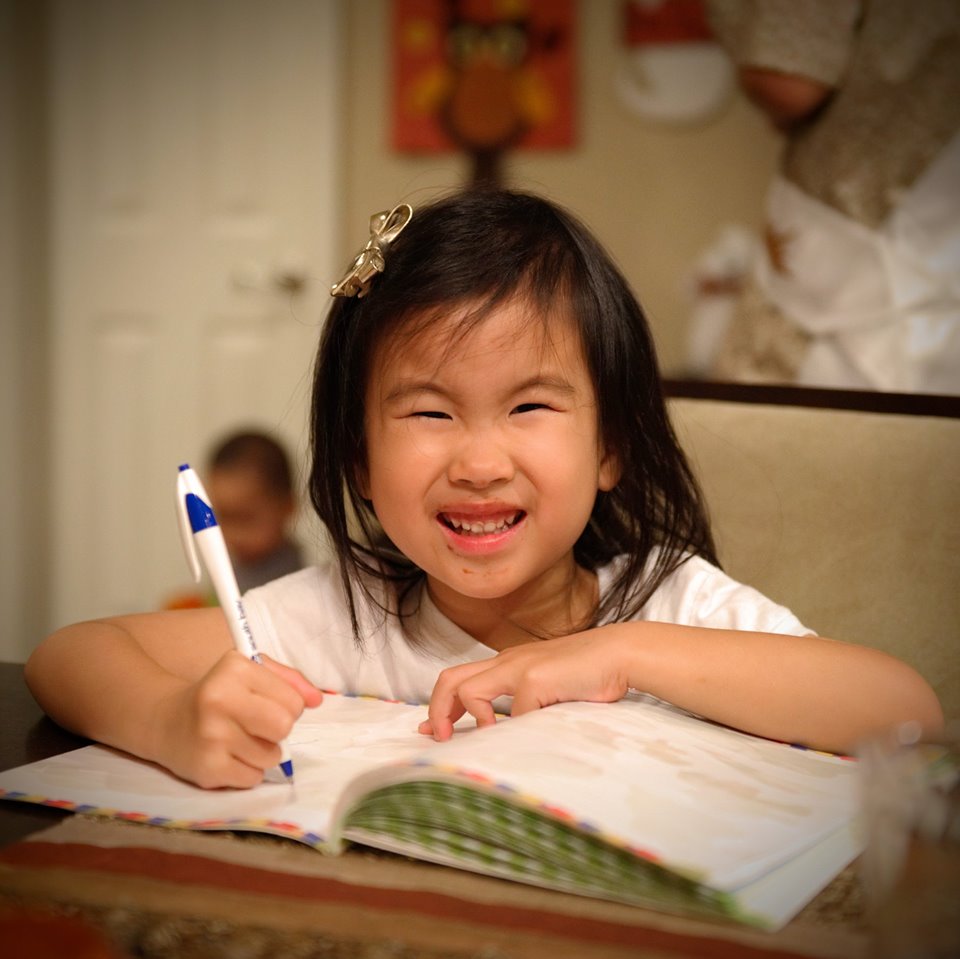 because when you have a lot of guests over at your house, you naturally decide to do homework.  my studious girl cracks me up.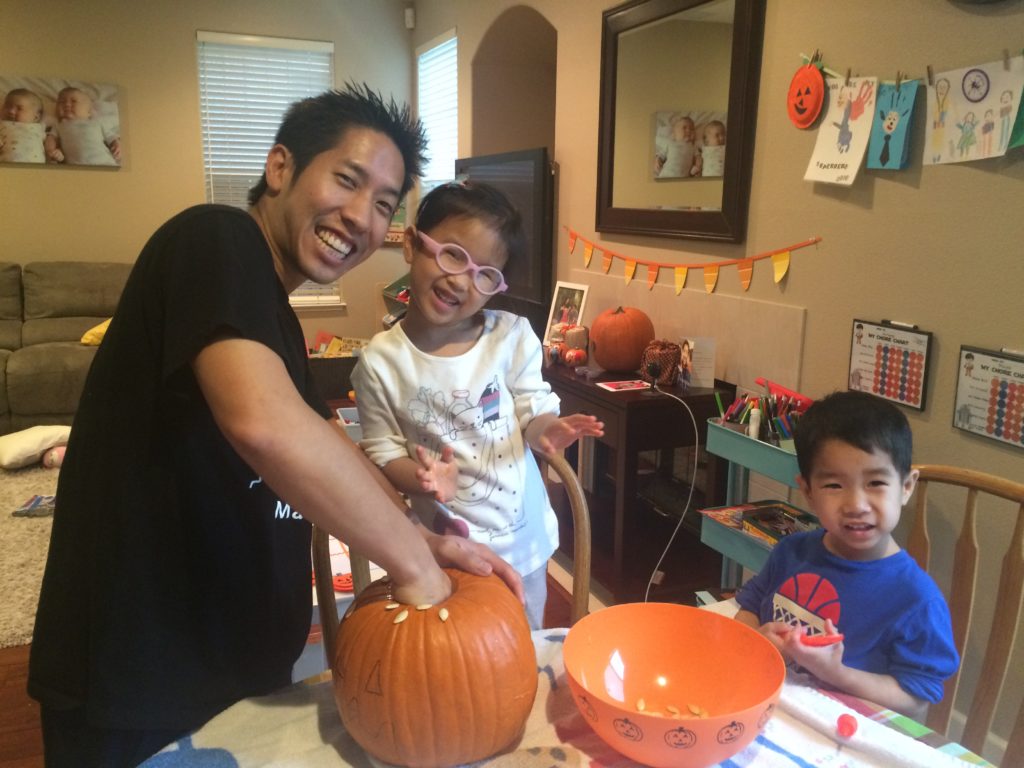 carving pumpkins, jer decided he didn't want to get his hands messy.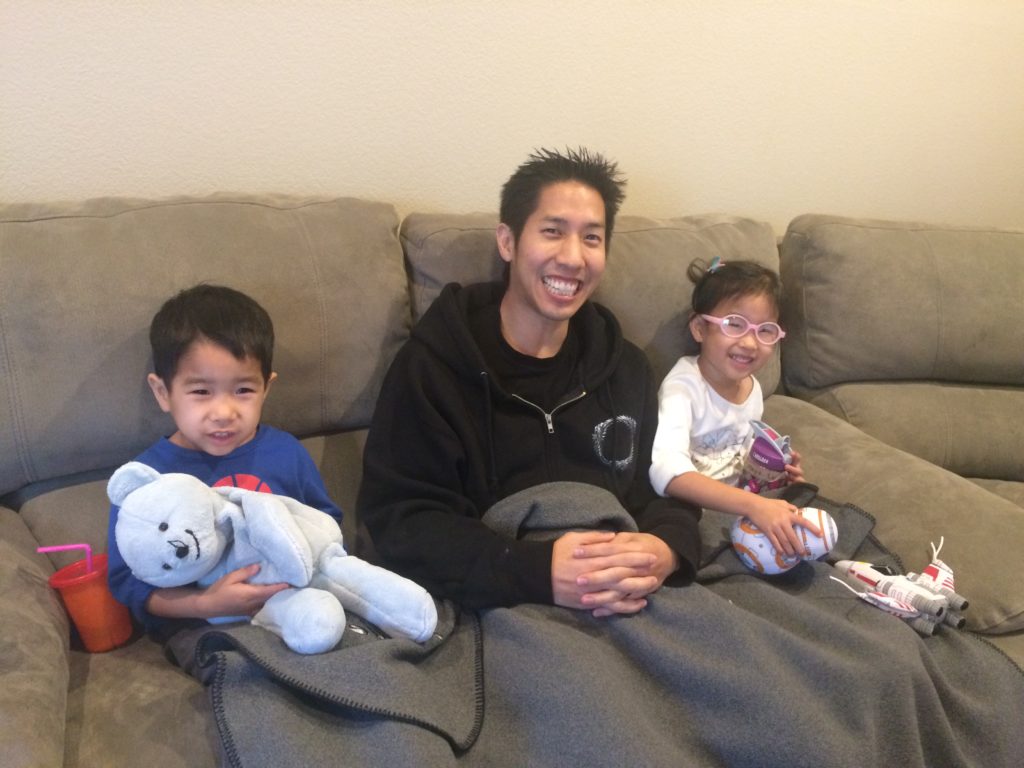 it's always fun chilling with daddy watching star wars, while mommy gets things done.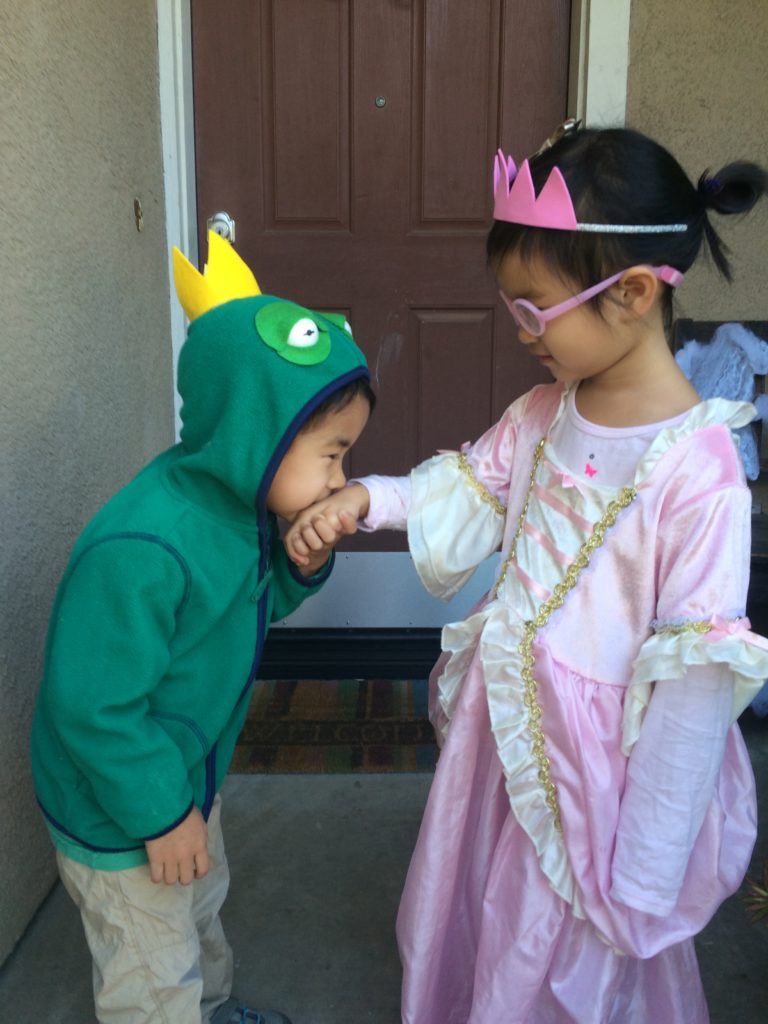 once upon a time…there was a princess and her frog….prince!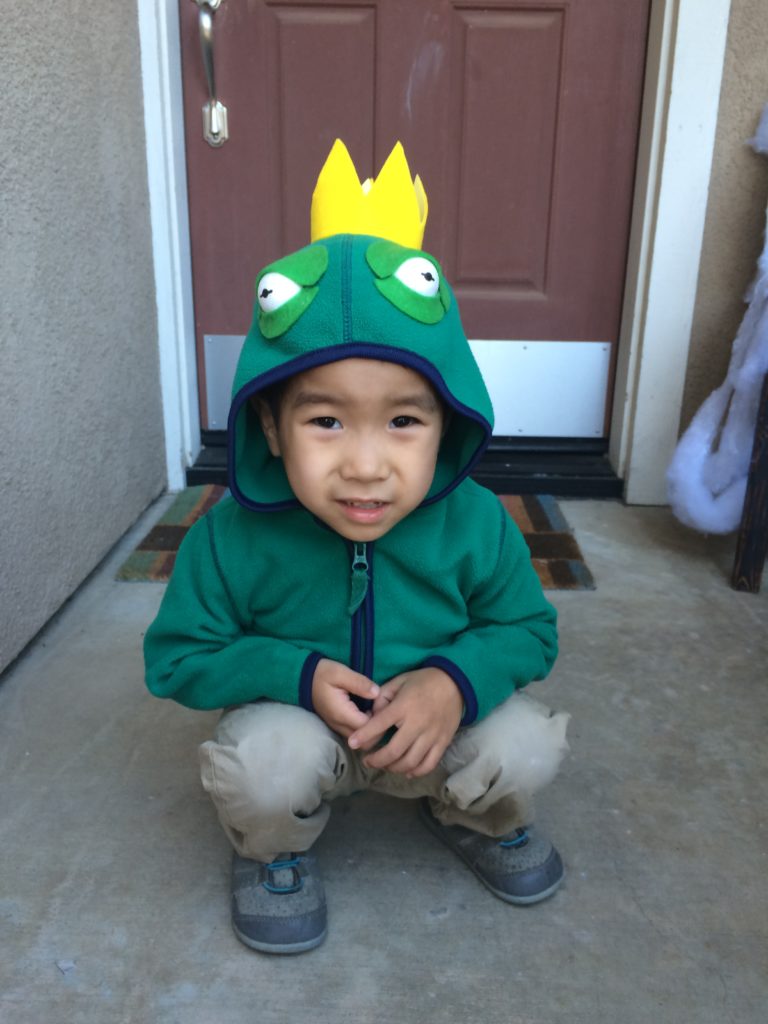 "i just love trick-or-treating". i just love this. my favorite holiday is trick-or-treating".  :)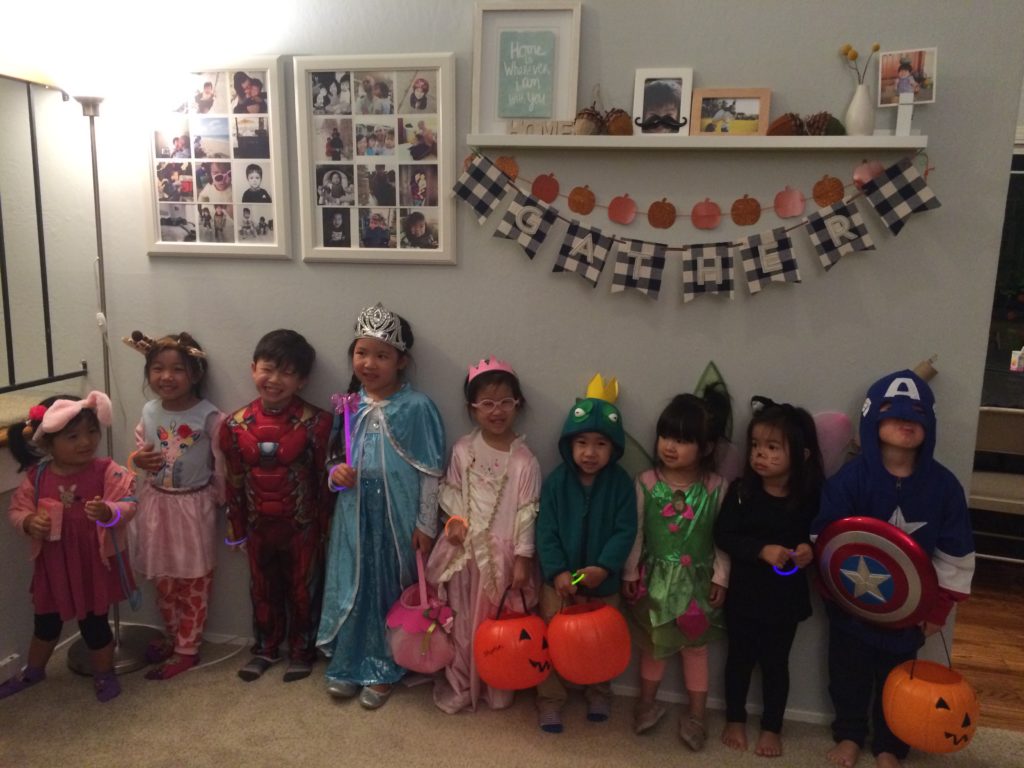 we trick-or-treated with friends after a tasty dinner.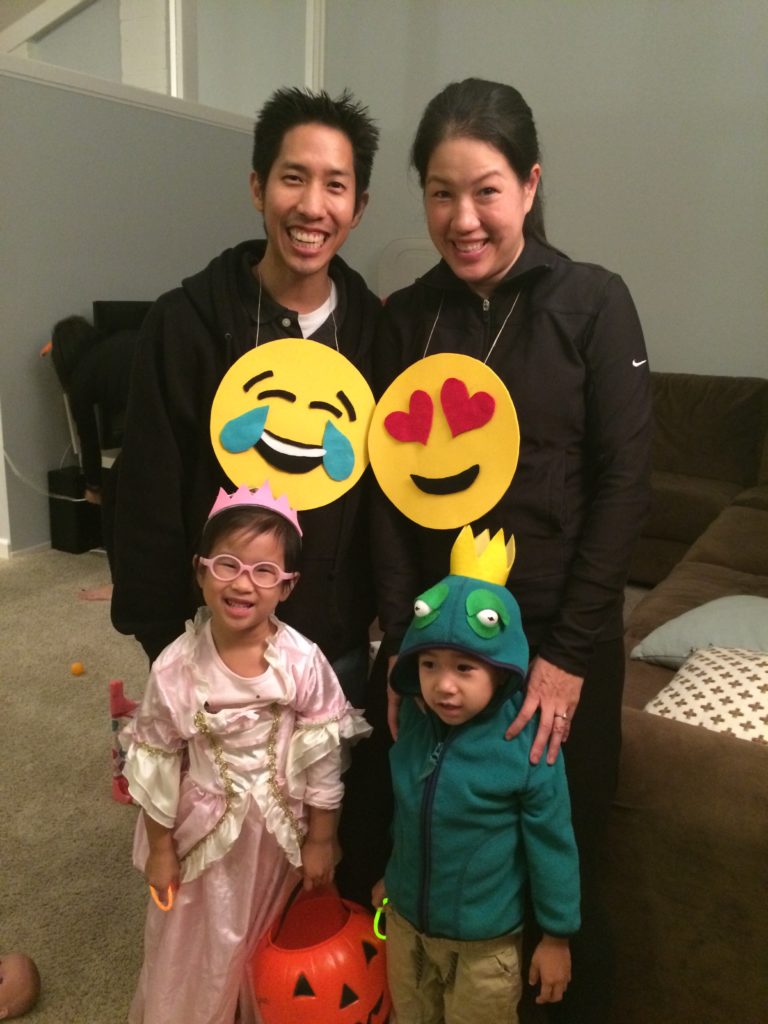 halloween 2016 in the books.